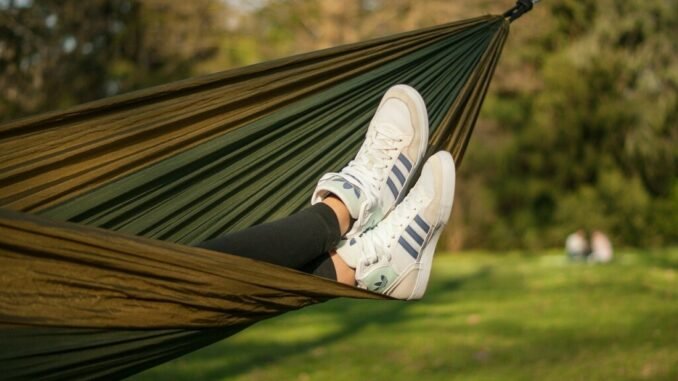 Stepping out in a new pair of designer sneakers is an unforgettable feeling. But no matter which brand you prefer to wear, designer and luxury sneakers are not cheap, so it often takes some maintenance and care to make sure that they stay in good condition and continue looking just as good as the day that you bought them for a long time. If you've just bought your first pair of luxury sneakers or are thinking of investing in some, how to keep them in top condition might be one of the first questions that you ask. You will be glad to hear that there are several simple yet very effective things that you can do to keep your designer sneakers in good condition and make sure that they look brand new for longer.
Storing Your Sneakers
If you're investing in Golden Goose sneakers from the luxury Golden Goose collection, the first thing to know is how to store them to keep them in top condition for longer. If you're still looking for the perfect pair of sneakers for you, you should definitely check out SSENSE where you can find great deals on Golden Goose sneakers along with a wide range of other designer brands with something to suit everybody. When it comes to storing your sneakers, your main priorities should be preserving the shape of the shoes and protecting them from damage. The best way to do this is to use foam inserts that you can place inside the shoes to keep them from sagging or wrinkling, and store them in a separate box of their own.
Resole the Sneakers
Designer sneakers can look amazing, but some brands are not always designed for everyday wear. If you've invested in a pair of sneakers that is more about the appearance than the durability and practicality, then resoling them can be the best way to make them more suitable for everyday wear and ensure that they last you for longer. However, the good news is that with more people wearing designer sneakers for their everyday shoes, you can now find many more brands and options that are high-quality and designed for prolonged use.
Use Dust Bags
Your sneakers will usually arrive in a dust bag, and this can be useful for storing them in the future, so don't throw it away. The dust bag can keep your shoes covered and clean when you are not wearing them, or for if they're packed in your bag for going on vacation. It offers a simple solution to keeping your sneakers clean and damage-free.
Use a Protective Barrier
Stepping out when it's raining or snowing can be highly damaging to some designer sneakers, so the last thing that you want is for bad weather to ruin your shoes. The good news is that once you have your designer sneakers, you can get a range of protective barrier products to make sure that they can withstand any weather. There are many different solutions and sprays that you can apply to the sneakers to make them waterproof and reduce the risk of rain damage, and the best part is that it won't change the appearance of your sneakers at all.
Learn How to Clean Them
While you can get professional cleaning services for your sneakers which might be worth investing in from time to time, it's also worth learning how to correctly clean your sneakers yourself. There are a range of techniques that you can use at home to keep your sneakers in the best condition. You should always avoid putting them in the washing machine. Even if your machine has a setting for washing sports shoes, it can quickly cause the sneakers to lose their shape and there is a huge risk of damage to the sole and stitching. Always use cleaning tools and solutions that are specifically designed for cleaning sneakers. If you need to use household items, an old toothbrush can be a good option for scrubbing off tough stains or getting to any areas of the shoe that are hard to reach.
Clean After Wearing
While you don't have to deep clean your sneakers each time you wear them, giving them a quick once-over will keep them in good condition and make them easier to maintain by preventing dirt and debris from building up on the shoes. This will also reduce the risk of them becoming damaged over time and make it easier for you to remove stains and marks before they become deeply embedded and hard to get out. When you take your shoes off to put them back into storage, give them a quick wipe over with a sneaker cleaning solution. You can even get cleaning wipes designed for this purpose.
Since designer sneakers can be a big investment, it's important to know how to keep them in great condition for as long as possible.