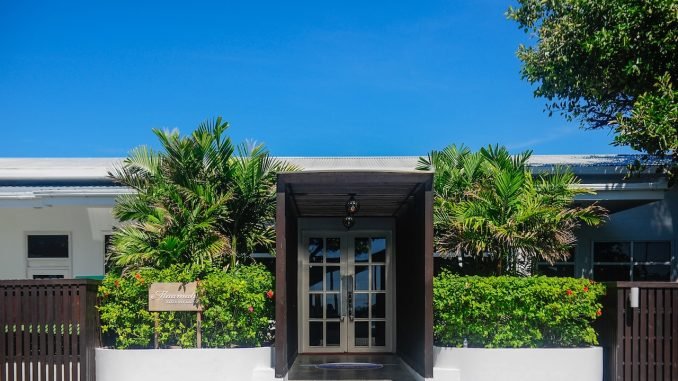 North Carolinians in Charlotte have an amazing reason to invest in home improvement projects. The city ranked among the top ten fastest-growing cities per the 2022 American Growth Project. The real estate market is at its prime. It means the right upgrades can help you bag a great deal on your home.
But which projects promise the best returns? Is it a modern kitchen or upgraded landscaping? The truth is, there is no one-size-fits-all approach. Every house has its quirks, and the way to its heart (read value!) is unique.
Having said that, a few renovation projects have a promising track record of making a house's price tag blush. Coming up next, we'll look at these projects.
So, grab your DIY spirit and tool belt; it's time for a makeover!
1.    Install Modern Windows
Windows are often overlooked, but a fresh installation can make a huge difference. It will give your home an aesthetic uplift, and modern windows also improve energy efficiency.
When shopping for new windows in Charlotte, look for double-pane models with low-E coating and argon gas between panes. This upgrade is sure to attract potential buyers who value energy efficiency.
In terms of designs, think beyond double-hung windows. Casement windows, bay windows, and sliding windows are popular choices for improving the look of a house.
Look for "Charlotte Window Replacement experts near me" on Google to find a reputable company that offers the services.
2.    Color your Exterior Fresh
Charlotte, NC, has a humid subtropical climate. It is why exterior home upgrades will go a long way toward making your home more attractive and valuable.
One of the easiest ways to boost your home's outdoor game is to refresh the paint. Humidity can cause mold growth, ugly brown patches, and chips in the paint.
So, a fresh coat of paint is aesthetically pleasing and essential for protecting your home from inclement weather.
You can choose to go with the classic white or mix it up by choosing a muted hue that brings out details like shutters and trim. Acrylic paints are your best choice. They are thick, viscous, and elastic, so they'll expand and contract with weather fluctuations without hiccups.
3.    Replacing Old Roofs
Roofs are one of the most important elements of a house. They protect it from natural elements and also play a role in making it look good. A roof replacement is usually expensive, but investing in it is the right call to add value to your home.
Ask your contractor about energy-efficient shingles that will modernize your home. It pays to go for asphalt shingles because they are lightweight and relatively inexpensive. Plus, they last for decades. Your other options are metal, tile, and flat roofs.
When picking colors, consider the architectural design of your home and the climate in Charlotte. The rule to follow is that lighter-colored roofs tend to reflect heat while darker ones absorb it.
4.    Upgrade the Front Door
Outdated and worn-out doors take away from the overall look of your home. A new door isn't just about enhancing beauty. It's an insurance policy against unauthorized intrusions and weather elements.
When looking for replacements, go with steel or fiberglass models. Steel offers greater security because it is resistant to forced entry, while fiberglass is a better choice in terms of insulation.
Ensure the door is correctly fitted, and use weather stripping to help reduce air infiltration. Watch for new designs, features like fingerprint access control, and customization options.
5.    Install Hardwood Floors
If you're looking for a project that'll capture the attention of prospective buyers, hardwood floors are your best bet. This timeless flooring is incredibly versatile and looks great in almost any room. Not to mention, it is long-lasting and easy to clean.
When planning hardwood floors, consider which wood is right for your house. Red Oak is arguably the most popular choice, but Hickory and Maple are also viable options. Don't forget to factor in cost as well.
Once you've decided, it's time to choose from pre-finished or unfinished flooring. Pre-finished floors offer greater convenience, but unfinished ones can be stained and customized to suit your taste.
6.    Spruce Up Your Bathroom
You might not think so, but a potential buyer will judge you by the looks of your bathroom. Mildew on the walls, unkempt grouting, and icky bathtubs will scare away even the most interested parties. So, don't neglect your bathroom. It does take a lot of effort and time, but it's worth it.
Small touches like installing modern cabinets with sleek handles, placing new tile, and adding a glass shower enclosure can transform your bathroom's look. If you have the budget, replace the old toilet and tub with energy-efficient models.
For an aesthetic upgrade on a budget, install modern light fixtures like sconces and LED mirrors with a heating pad at the back. You can also go for vintage wallpapers or textured tiles. It's best to consult an expert about the materials you should use in your bathroom for better results and greater value.
7.    Work on That Kitchen
The kitchen is a key feature in any home. It's also the first area prospective buyers focus on when evaluating a house. An ideal kitchen should look modern and inviting, have enough storage space, and top the energy-efficiency charts.
Modernize the look of your kitchen with new cabinets, countertops, and hardware. If you want a subtle upgrade, change the paint color to light neutral shades like grey or beige. Adding an island can create a high-end appeal and provide extra counter space.
Replace outdated appliances with modern energy-efficient models that can help lower utility bills for potential buyers. Install a low-flow faucet to save on water usage, and make sure your kitchen is well-lit.
Final Thoughts
Home improvement projects bring a lot more to the table than good looks. They boost your home's value and enhance safety. If you're ready to give your Charlotte, NC, home the makeover it deserves, now is the right to begin.
We recommend handling one project at a time. It'll help you stay on track and make the process smoother. Also, look for experienced professionals to ensure your projects are completed without any major hiccups.
You got this, homeowner! Good luck!