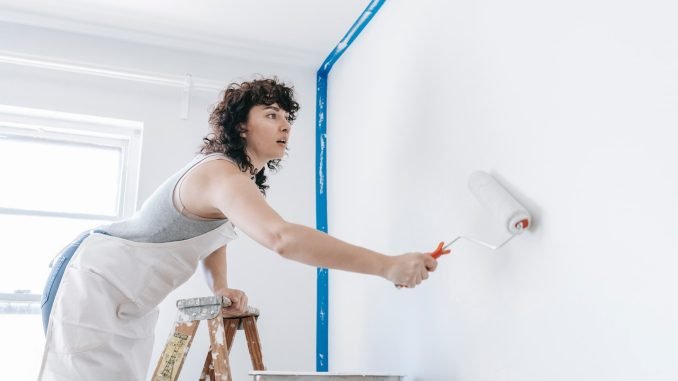 Around 3 in 5 homeowners renovated their homes and spent around $22,000 on remodeling projects last year. Experts predict that the number of renovations will more or less stay the same this year, with 55% of people planning home improvement projects. These homeowners are ready to invest between $15,000 and $85,000, yet may barely get around 60% return on this investment.
You might have lingering regrets if you break the bank on renovations that don't add value to your home. What's the point of spending thousands of dollars on luxury heated floors or grand wine cellars if they don't have good ROI? Home renovations are supposed to be investments, and you should choose projects worth your money. Instead of splurging on unnecessary remodeling jobs, consider the following improvements to add the most value.
Bathroom Remodel
The average ROI of getting a bathroom remodel is around 58.9%, and you don't even need a complete renovation to get its benefits. Small changes like replacing tubs or showers can significantly enhance your comfort and your home's value. It can cost an average of $10,978 but can vary depending on your chosen project type, scale, and remodeling company.
To get the best prices for your remodeling project, you can look up multiple bathroom remodeling groups and compare each company's expenses. However, remember that you shouldn't pick the cheapest quote over the most reputable. It would be best to read customer reviews and check for BBB accreditations to ensure you pick the best option. One example of such remodelers is the Zintex bathroom remodeling company, which has licensed professionals who can give your space a stylish makeover! They can advise you on which projects bring the most value and provide high-quality work.
Besides increasing your home's value, bathroom remodeling projects can also improve safety and functionality. Your bathroom fixtures can crack and chip away as they age. Your floor tiles can be uneven, and your bathtubs can grow mold. However, you can replace them with other hardware made from high-quality materials that are durable and mold-resistant. You can also replace outdated toilets and faucets with water-efficient models that lower your water bills and enhance comfort.
HVAC upgrade
Converting your HVAC systems increases energy efficiency by reducing heating and cooling bills by 50%. They use clean energy sources and can lower your carbon footprint. Changing traditional heating sources like fireplaces with an electrified heat pump can significantly increase your home resale value because of these advantages. It can give you an ROI of 103% and costs around $17,747, meaning you can make a profit upon selling your home at approximately $18,366.
Upgrading your HVAC systems is a highly efficient home upgrade that is sustainable and efficient. Installing heating pumps is an excellent investment because they also have a long life expectancy of around 20 to 25 years compared to traditional boilers, which last approximately 10 to 12 years.
Minor kitchen upgrade
The average ROI of minor kitchen upgrades like replacing cabinet doors or appliances is around 75%, costing approximately $27,000. It creates a functional, modern space with a trendy design to appeal to potential buyers. However, even though this renovation project is most rewarding, it is also highly stressful. A 2022 survey by ToolStation revealed that 49% of homeowners agree that remodeling their kitchen was the most stressful project ever.
You may underestimate how much you rely on your kitchen once you cannot access it during renovation. Packing every utensil and clearing the cabinets aside, preparing meals in a temporary kitchen can be challenging. However, you can make it easier on yourself by planning meals that you can prepare with smaller appliances and stocking up on disposable plates. Expect that you have access to your regular kitchen for a while and allocate money to food expenses as well.
On the bright side, you get to relish the benefits of a renovated kitchen after the inconvenience. Besides improving your home's value, you also enjoy a functional, comfortable, and beautiful open kitchen space. You can get new cabinets with extra storage, update your appliances for energy efficiency, or improve airflow by installing proper ventilation.
Window replacement
An average window replacement costs around $300 per window, depending on the type and design, with an ROI between 50% and 70%. However, some types of windows are more valuable than others. For example, a vinyl window replacement has an ROI of 69%. On the other hand, a wood window replacement has an ROI of 61%. This difference has a lot to do with the longevity and required maintenance of the window.
Vinyl windows have a higher life expectancy of around 20 to 40 years than wooden windows, which last approximately 15 to 20 years. Wooden windows also require more frequent repairs, as they are vulnerable to moisture. They also chip and fade quickly if they consist of low-quality wood. On the other hand, vinyl windows remain 100% scratch-free and don't have to be repainted or stained like other windows. They are highly resistant to the elements and are incredibly low-maintenance.
It would be best to remember these aspects when replacing the window. Though you may be attracted to materials like wood and aluminum because of their appearance, choosing the best quality should be your priority. Always choose the more functional designs if you want to add the maximum value through window replacement.
Front Door Replacement
Replacing your entry door gives you an average ROI of 74.9% and can cost around $450 to $1,700. This project is highly beneficial because it improves your curb appeal, which increases your home's value. A chipped and old door creates a negative impression of your home, which can decrease the interest of potential home buyers. However, a fresh new door can significantly impact the appearance of your home and help you increase your asking price.
Besides giving you more bargaining power, replacing your door can also increase your home's security and energy efficiency. It will be sturdier and allow less heat to escape your home. However, some types of doors are more valuable than others. Various materials have different ROIs. For example, a steel entry door replacement has an average ROI of 104.4% compared to fiberglass, with a lower ROI of 77.7%.
Conclusion
Home renovations don't have to drain all your money. By choosing rewarding projects with a high ROI, you can increase the value of your home and improve your quality of life. It would be best to carefully consider the best home improvement projects matching your needs and budget.