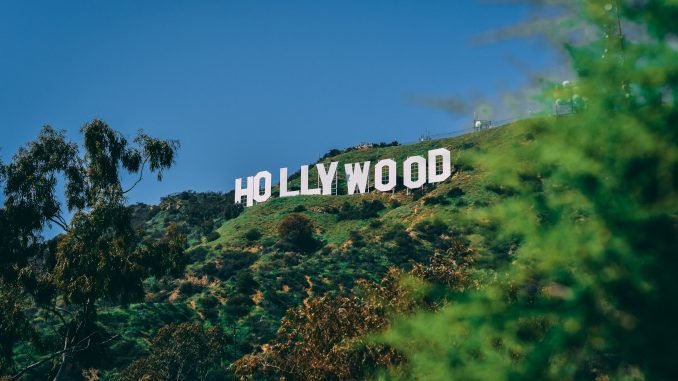 Photo by Paul Deetman:
Hollywood, the world-famous district of Los Angeles, is celebrating a remarkable milestone – the 100th birthday of the iconic Hollywood Sign. This legendary symbol has been a beacon of hope, dreams, and entertainment for a century, and its enduring popularity continues to captivate people from around the world. In this SEO-friendly article, we will explore the fascinating history of the Hollywood Sign, its cultural significance, and the festivities surrounding its centenary celebration.
The Birth of a Legend
Back on a sunny day in 1923, the Hollywood Sign, originally known as the "Hollywoodland" Sign, was erected to promote a real estate development. Measuring 45 feet tall and 350 feet wide, this colossal white sign adorned the Hollywood Hills, serving as a dazzling spectacle to all who passed by. Over time, the "land" part of the sign was dropped, and it became an enduring emblem of the entertainment industry.
The Cultural Icon
The Hollywood Sign quickly transcended its real estate origins, evolving into a cultural symbol synonymous with the glitz and glamour of the film industry. It graced the backdrop of countless films, television shows, and advertisements, becoming an unmistakable landmark. In the age of the internet, the Hollywood Sign's fame grew exponentially, as it was featured in countless social media posts, making it one of the most recognizable icons globally.
The Restoration
The Hollywood Sign has undergone several renovations and maintenance efforts throughout the years. In 1978, it was reconstructed with donations from various celebrities and philanthropists. This restoration breathed new life into the iconic symbol and secured its place in history for generations to come.
The Centenary Celebrations
To commemorate the 100th birthday of the Hollywood Sign, a series of exciting events and activities are planned. Hollywood enthusiasts and history buffs will have the opportunity to join in the festivities. Guided tours, historical exhibitions, and special screenings of classic films shot in Hollywood are just some of the attractions awaiting visitors.
Visitors can also explore the Griffith Observatory, offering breathtaking panoramic views of the Hollywood Sign and the city below. It's the perfect vantage point for a once-in-a-lifetime photo opportunity.
Hiking enthusiasts can take to the trails of Griffith Park to get up close and personal with the iconic sign. Keep in mind that access to the sign itself is restricted to preserve its integrity, but the nearby trails offer an excellent perspective of this monumental landmark.
Conclusion
As we celebrate the Hollywood Sign's 100th birthday, we honor a century of dreams, aspirations, and the entertainment industry. This beloved symbol has become an integral part of the American cultural landscape and is cherished by people worldwide. Its enduring popularity in the age of digital media highlights its significance and serves as a reminder of the magic that is Hollywood. Join the celebrations and be a part of this historic moment as we commemorate the Hollywood Sign's centenary!