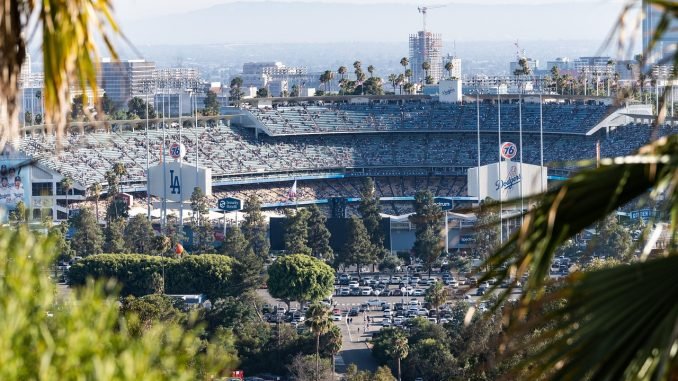 Image by Manfred Guttenberger from Pixabay
As one of the most diverse and dynamic cities in the world, Los Angeles is always buzzing with exciting events and activities for locals and tourists alike. From music and arts festivals to sports events and cultural celebrations, there is something for everyone to enjoy in the City of Angels. In this article, we will highlight some of the top events happening in LA throughout the year.
Music Festivals
Los Angeles is home to some of the biggest and most popular music festivals in the world. The Coachella Valley Music and Arts Festival, held annually in April, is a must-see event for music lovers. Featuring a diverse lineup of performers across multiple stages, Coachella is known for its stunning art installations and immersive experiences.
Another popular music festival in LA is the FYF Fest, held every July. With a lineup that typically includes indie, alternative, and hip-hop acts, FYF Fest has become a favorite among music fans in Southern California.
Sports Events
Sports fans in LA have plenty to cheer about, as the city is home to multiple professional sports teams. Catch a game at Dodger Stadium, home of the Los Angeles Dodgers, or head to Staples Center to watch the Lakers or Clippers play basketball. The city is also home to the LA Rams and LA Chargers, both of whom play at SoFi Stadium in Inglewood.
Cultural Celebrations
LA is known for its rich diversity, and the city's cultural celebrations are a testament to that. One of the most popular events is the Chinese New Year celebration in February, which features dragon and lion dances, fireworks, and traditional food.
The LA County Fair, held annually in September, is another cultural event that showcases the region's diversity. With carnival rides, live music, and exhibits showcasing different cultures, the fair is a fun and educational experience for all ages.
Arts Festivals
LA's thriving arts scene is on full display at events like the LA Art Show, held every February. Featuring works from galleries around the world, the LA Art Show is a must-see for art enthusiasts.
The LA Film Festival, held in September, is another event that draws visitors from around the world. With screenings of independent films, Q&A sessions with filmmakers, and special events, the festival celebrates the art of cinema.
In conclusion, Los Angeles is a city that never sleeps, and there is always something to see and do. From music festivals and sports events to cultural celebrations and arts festivals, the city offers a diverse array of events that are sure to appeal to everyone. So why not plan a trip to LA and experience the city's vibrant energy for yourself?