Esau Mcknight is a 5th- degree black belt in Tae Kwon Do/ Karate with over 40 years performing in tournaments, stage shows, TV, and film. He has been inducted into the Martial Arts Hall of Fame 4 times. As a teenager, he was always interested in martial arts. Bruce Lee was his idol. He was 17 years old when he began his journey into martial arts. He enrolled into Kim Soo College of Tae Kwon Do\Karate under the leadership of my Grandmaster Kim Pyung Soo. His love for Martial Arts lead him to Hollywood where he has worked as a stuntman and a celebrity bodyguard.
You've had a great career that includes martial arts and acting. Tell us about how martial arts plays a role in your acting. Which came first?
Martial arts training strengthens the mind and body coordination. It also heightens the inner spirit. In regards to my career, acting came first. I started out doing public service announcements roles as a villain for Crime Stoppers of Houston. From that point, I started out doing background work. Because of my skill level in martial arts, I had the opportunity to audition for non-speaking roles in Criminal Minds, the Mentalist, Jerry Seinfeld and then movies such as Nutty Professor where I was a stuntman. I've worked as an actor/comedian as Dave Chappell's stand-in. I was also a stand-in for actors Kenan Ivory Wayans, Damon Wayans; Avory Brooks from the show Star Trek Deep Space Nine. Some of my other movies are The Green Hornet, Spy Hard, Iron Man 2, and Bat Man Returns.
Who have you worked in the Martial Arts arena? How have they changed your life?
The first movie I played an extra in a role of a Ninja killer in the action movie "Pray for Death" with International Film Star Show Kosugi. I worked with film star Don Dragon Wilson and the legendary Jim Kelly. I've also worked on a Steven Seagal film. I was fortunate to have them share their wisdom on acting and stage presence with me.
    3. Who are some of your favorite Martial Artists today in film?
Sho Kosugi, Van Damm and Jet Li.
What types of awards have you received from your Martial Arts? 
I competed in local and state tournaments and undefeated in sparing and specialty division. My brother Master Don McKnight and I had a performance team called the McKnight Brothers, "Brothers of the Martial Arts". We choreographed live action fight scenes to music. I have been inducted into multiple Martial Arts Hall of Fame organizations five times.
What type of roles do you look for?
I look for acting or action roles. My desire is to be a day player on a soap opera or a sitcom such as CSI.
What is the best part of being an actor? 
As an actor you have the opportunity to live out your fantasy, taking on many different characters.
You were a bodyguard for celebrities. How did you get your first job? Who did you work for?
Being in the right place at the right time. I did executive protection for the actor Will Smith. I worked private mansion parties in the Malibu area and as a licensed guard at major hotels and major celebrity events. I have also driven for Bill Cosby, Joan Rivers, Bobby McFarin, Pamela Hasselhoff, Regis Filben. I worked as Nicole Kidman's chauffeur in the film "Big Little Lies" I had a principal role in the movie "Blade" with Wesley Snipes.
Who has been the most inspirational person in your life and why?
My mother was very inspirational and taught to do my best and if you fall, get back up. Also, Grandmaster Kim Soo told me when I was a white belt, that I had something special and he believed if I continued to train hard and pursue entertainment as an actor, that I would be successful.
What would you be doing, if you weren't acting?
I would be working as a manager in the entertainment industry.
Which films are you working on? Can you describe your characters and how you prepared for these roles?
I am working on a Shunny Bee action pic called "Fight of Fury". My character is a mafia goon. I just had a role as a roman warrior in a movie about Jesus. My role as a warrior was to offer Jesus water from my sponge using my spear. I also produced and directed my own martial arts instructional DVDs. To prepare for my roles I watched films and prepared for my roles utilizing monologues and acting techniques. I have taken stunt classes to prepare me for booking actor/ stunt roles. I have trained under some of the best in Hollywood…John Kreng, Ernie DeSade, Melissa Tracey, Jeff Wolf, Simon Rhee, Eric Lee, Art Camacho to name a few.
What is biggest misconception of martial arts in film?
That everything you see is real…it is NOT real, it is made for entertaining the audience.
 To know more about Esau Mcknight, please visit :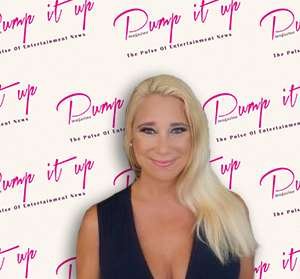 By Jules Lavallee