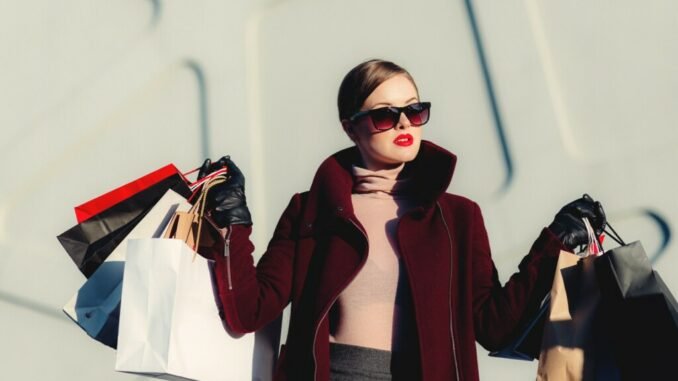 Photo by freestocks on Unsplash
There are many reasons why you might want to upgrade your style – whether you've grown sick of wearing the same old outfits over and over again or are starting a new job and want to make a great first impression. However, in these instances, it can be hard to step out of your comfort zone and try something new. With that in mind, here are some simple ways in which you can go about upgrading your style (and your wardrobe) this summer. 
Keep an eye out for inspiration.

If you aren't sure where to start when it comes to buying new clothes, remember that inspiration is all around you. For example, you could take style tips from your friends,

timeless fashion stars

, or even people you pass by on the way to work. Furthemore, you can also pay attention to current fashion trends (did you know that

90s fashion is back

?) 
Wear clothes that you feel comfortable in.

Sometimes, the clothes that are in fashion may not be the clothes that you will feel comfortable in. As a result, you should ensure that you buy clothes that are the perfect blend of comfort and style – as you deserve to look and feel your best. You should also make sure that you know

how to wear and style plus shape clothing

. 
Build a capsule wardrobe.

A

capsule wardrobe

is a series of clothing items that can be worn interchangeably to create various different outfits. This is a great way to make the most of your budget and maximize the space you have in your wardrobe. Typically, a capsule wardrobe will include: 
2 Basic T-Shirts.

1 Tank top.

1 Formal shirt. 

1 sweater.

2 Button-ups.

1 pair of jeans.

1 pair of pants.

1 Skirt.

1 pair of shorts.

1 Dress. 
Focus on accessories.

The right accessories can make or break an outfit – so don't be afraid to experiment with bold colors and patterns. For example, there are plenty of creative piercings to choose from that can elevate even the most simple outfit. If you're looking for inspiration, check out UrbanBodyJewelry. They are

not your average

p

iercing jewelry shop

, meaning they are a great way to express your creativity and try something new.
Invest in new shoes.

While you may be upgrading your wardrobe on a budget, it's important that you don't cut corners when purchasing items such as shoes. After all, poor-quality shoes can lead to accidents and injury and will not last as long as a more expensive pair. 
Go for a pop of color.

Another way you can upgrade your style this summer is by pushing yourself out of your comfort zone. For example, if you prefer to stick to neutral shades when putting together an outfit – find a way to inject more color into your wardrobe. Alternatively, you could look for bright and bold patterns which you would usually stray away from. The more you put yourself out there – the better you will feel in the long run!