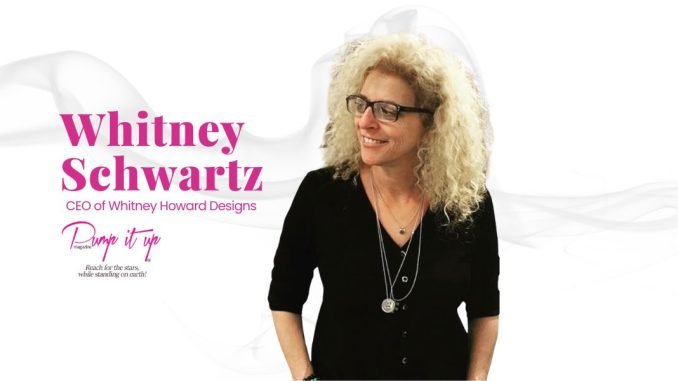 Whitney Howard Designs, a company founded by Whitney Schwartz and her husband, Howard, is the perfect source of inspiration for anyone looking to pursue their dreams and make a positive impact on the world. Whitney is a talented designer and artist who has turned her passion into a successful business, creating heartfelt products and accessories sold worldwide. In this exclusive interview, Whitney shares her journey and insights on how to create meaningful products that inspire and touch people's lives. Her Empowered Women collection features quotes from trailblazing women throughout history and is sure to ignite the fire within readers and encourage them to pursue their own creative passions. Join us as we explore Whitney's inspiring journey and discover how her passion for making a positive impact is changing lives around the world.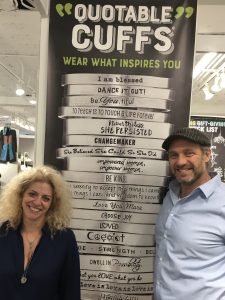 Can you tell us a little bit about yourself and your background, and how you became interested in design and creating heartfelt products for people to wear and gift?
Thank you for asking about me. I have always been creative but I really focused on using my creativity as a career after my father took me on business trips to Warsaw, Poland in the early 90's. My dad introduced me to Polish jewelry designers working with amber and sterling silver as their medium. My father told me to meet with these designers and have them make a custom collection for you to sell in the states. I did just that, I sat down with a pencil and sketch book and started, for the first time, creating a collection of jewelry in sterling silver and Baltic Amber.
I sold my pieces to fabulous stores throughout Los Angeles and the collection began however now I no longer create with sterling and silver but with lead-free pewter. I am a pewter caster, using other elements as well.
What inspired you to start your own boutique, and how did you go about sourcing the unique goods you sell?
 My father offered my sister space in his office. Together my sister and I launched Amber Waves, a wholesale jewelry company. My father offered to pay our rent for a year as my sister and I established our business. Soon we moved into a retail store in Calabasas with my father's office in the back, he continued to help pay our rent and in one year my sister and I had a store in Calabasas called Handle with Care Gifts while we continued our wholesale business.
Could you tell us more about the Millennium Angel and how it became such a successful product for you?
 Thank you for asking. In 1999 when the world was heading towards the millennium, some people were worried, unsure of what to expect, what would happen to our computers and so on. With those growing concerns of Y2K, I started to think of what people needed at that time, and I came up with the Millennium Angel Pocket token and charm. The Millennium Angel is oval shaped, with a raised angel on one side and 2000 on the back side. My first order was for 1000 pieces and I knew I had created something special. I began selling them to handcrafted galleries and continued to do that through all of 2000. Each Millennium Angel came with a little card that told the recipient that the Millennium Angel was there to protect you and guide you into the century.
How did the creation of Blessing Rings come about, and what makes them so special to you and your customers?
Nice questions, thank you, After the Millennium Angel, I knew there was a category for heartfelt, meaningful, tokens. Life is a blessing and I have been keen to that for most of my life. Although the Blessing Rings are actually not rings, more of a disk/coin charm but had I not called them Blessing Rings, they would not be as special. Each time you gift a Blessing Ring token, your gifting a Blessing. From your heart to another is a deep exchange. In my shop Handle With Care, women who were draped in diamonds were drawn to them as well. I noticed that no matter how much wealth you had, a Blessing is priceless. We receive testimonials every day, and most of the time, we are brought to tears. When customers share, it's a tremendous feeling for us.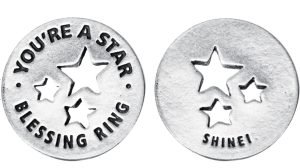 Your "Empowered Women" collection features inspiring quotes from trailblazing women throughout history. Can you tell us more about the inspiration behind this collection, and how you hope it will empower and inspire women today?
 Thank you for asking. Our collection is massively empowering.  At Whitney Howard Designs we create custom jewelry for women's museums and historical libraries across the United States. We have a line of Empowered Women's bracelets in our collection and another from our DYO, Design Your Own division, these bracelets have quotes from empowered women of history, they celebrate many important women who helped form the laws for the United States. Listed below are a few of the women we have made bracelets for in honor.
Eleanor Roosevelt (1884-1962) was the longest and most active first lady in United States history. She used her position as first lady to champion for democracy, civil rights and social justice.
Harriet Tubman (1822-1913)was a deeply spiritual woman who lived her ideals and dedicated her life to freedom. She is the Underground Railroad's best known conductor and before the Civil War repeatedly risked her life to guide her enslaved family and trusted loved ones north to new lives of freedom.
Elizabeth Stanton Cady (1815-1902) was an American suffragist, social activist, abolitionist, and leading figure of the early women's rights movement. Her declaration of Sentiments, presented at the Seneca Falls Convention held in 1848 in Seneca Falls, New York, is often credited with initiating the first organized women's rights and women's suffrage movements in the United States,  Stanton was president of the National Woman Suffrage Association from 1892 until 1900.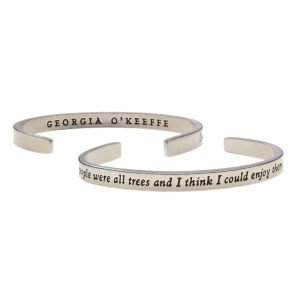 Can you share a particularly touching story or experience you've had with a customer regarding one of your products?
 Just a few months ago a gentleman called to reorder a specific Blessing Ring that we have made over the years. However this piece is no longer in production and I communicated that to him. He later replied he understood and said 'all good things must come to an end. The token he was referring to was a 1" round token with a cross cutout, inscribed with : Philippians 4:13. 
I told Howard that this long time customer wanted more but we were out of inventory. We learned that this man has been gifting these Philippians 4:13tokens to over a thousand people from all over the world. Uganda, Haiti, Brazil, China, Vietnam, to name a few, and to hundreds of Veteran's in Dallas. We decided to make a new model and cast him new tokens so he can continue his ripple of love.
I can do all things through Him who strengthens me (Philippians 4:13). When we turn to God, we are able to do things we never dreamed were possible or survive things we wish we never had to face
How did you transition from running a retail shop to creating a full collection of accessories sold globally, and what has been the most rewarding part of that journey for you?
 We did not have an option to renew our lease, we were there for ten years but the owners for the property had a new vision for their property. We did not want to open our shop outside of Calabasas so we began a new journey. We started to sell our Blessing Rings all over the U.S. and we expanded to a Design Your Own division.  The most rewarding part of the journey is doing it with my husband, and sharing the experience of touching lives deeply. We create custom jewelry and accessories for many organizations doing good in the world. We love connecting with people and mostly sharing an Attitude of Gratitude.
Can you tell us more about your Eco-Pop art and how you got started with that creative outlet?
 Thank you for asking. I love cereal boxes, the colorful art, the fun games on the back, the memories of growing up eating cereal morning , noon and night. I love cereal and all the fun cereal characters. Each bright box is too cool to throw away so I cut up the boxes and make art out of them. I most enjoy cutting the boxes into long strips and then weaving the strips together. I hope to have my first showing in April of 2024
As a leader of a local Green Team, what initiatives or projects are you most passionate about and why?
 I am passionate about people taking on new habits, new shifts, to help the planet not suffer. Over consumption is killing the Earth. I am passionate about teaching young children about how to make better choices and take actions that make a difference.  Asking young children 'where does trash go?' opens us up for great conversations.
How do you balance your various passions and roles, such as being a designer, artist, chef, and mom?
  I do not balance well but I add lots of love and laughter into each, or at least most days, so I do not feel bad about it lacking balance.  I also meditate twice a day so I am prepared to handle most things that comes my way.
What advice would you give to someone who is interested in starting their own business or pursuing their creative passions?
 Listen to your heart. Follow your passion. Do not take anything personally. Work hard for what you want. Believe in yourself.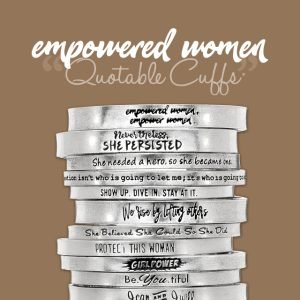 Visit Whitney Howard Designs at https://www.whitneyhowarddesigns.com/ and discover the Empowered Women collection, Millennium Angel, and Blessing Rings. Shop for meaningful gifts that touch people's lives today!