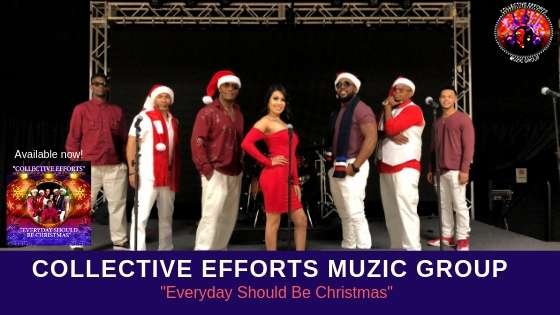 "Everyday Should Be Christmas" is a song written and performed by Collective Efforts Muzic Group. Featuring independent artists the group comes together yet again to flourish and connect with a heart-warming and cheerful holiday tune.
Breaking boundaries, the Collective Efforts Muzic Group harmonize to give a soulful pattern, becoming the kind of musical creativity that fosters a genre's evolution. "Everyday Should Be Christmas" is an exciting and passionately composed song that emphasizes thought and care during this time of the year.
It's a re-affirmation that shows bonding with those you love, especially as we get to enjoy the holiday season is what matters most. The group experiment their honeyed vocals over glossy piano chords as they maneuver through the song's strong and attractive narrative.
There is no better time in the year or holiday that represents love, caring, sharing, and being together. Even much more impressive is that the group have a lot to say with so few words and they do so with intensity. A studious sense of tradition pervades the talented artists as they prove they can be adventurous to produce complex rhythm patterns that explore new territories.
Collective Efforts Muzic Group – "Everyday Should Be Christmas"
"Everyday Should Be Christmas" reminds us to thank and show compassion to those we love. There is nothing like the smiles and joy of your loved ones on Christmas. And even better when we do it day in and day out.
This acknowledgement alone strikes a chord hinting that we should be giving to both who we love and those who are less fortunate than ourselves. And who doesn't love Christmas?  It's a wonderful opportunity to disconnect with everyday stresses and reconnect with what life is really all about.
Collective Efforts Muzic Group mesmerize us with their layered vocals to create an angelic cushion for their inspiring lyrics. It's simple,mellow and luminous, adding to the music's feeling of comfort and originality.
Follow Collective Efforts Muzic Group: Facebook | ReverbNation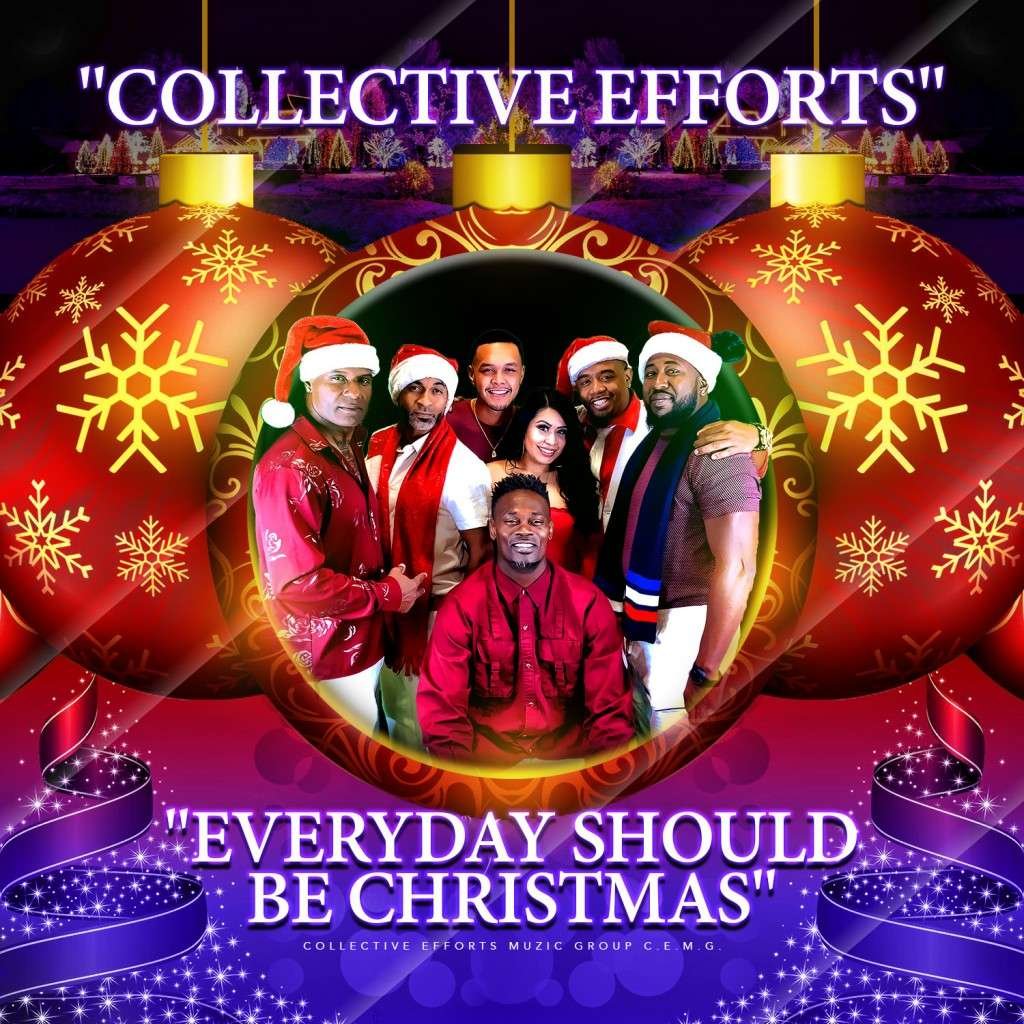 https://store.cdbaby.com/cd/saintjaimz3
https://www.facebook.com/saintjaimz1
twitter.com/saintjaimz916
https://www.instagram.com/saintjaimz
https://www.numberonemusic.com/saintjaimz