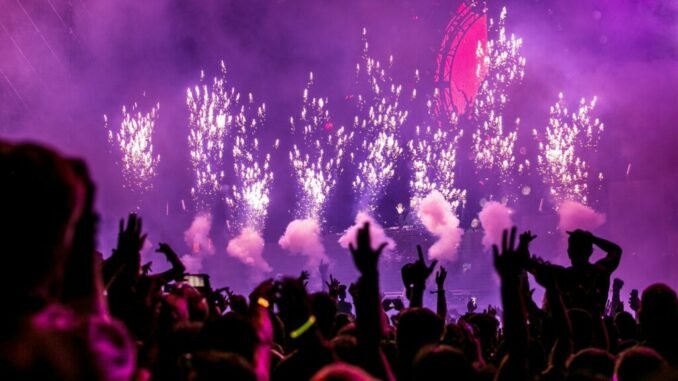 The last decade has been spectacular when it comes to music – there's so much to explore, so much to hear when it comes to music. The Billboard chart has been perhaps the primary beacon of hope for music lovers across the world – if you are topping Billboards, then you are killing it as a single – this is exactly what most singers have been dreaming about while aspiring to become a singer. 
So without wasting any more time, scroll down to find out all the top artists who have ruled the Billboard charts for the last decade or so! 
Billboard Top Artists Who Slayed This Decade:
The thing about music is you can always access the same online – if you want to watch your favorite music video by your favorite artist, you can always visit this website of Pirate Bay, where you can not just watch your favorite music videos but also download the same for me. 
So which artists have made it to our list of top billboard artists? Scroll down to find out more. 
Eminem
Do not ever call this a comeback. Eminem is OG – Marshall Mathers has managed to stay relevant for a solid decade. When Eminem came out with 'Relapse' in 2009, it was his fifth consecutive time on top of the Billboard 200, and that, too, was number one! Simply put, every album that Eminem released during the decade climbed up the charts on top!
In this context, Eminem even said in 2008, "Me and Dre are back in the lab like the old days…I don't have chemistry like that with any (other) producer, not even close. We are up to our old mischievous ways." Though most of Eminem's early contemporaries have been forgotten, everything that Eminem touches turns platinum.
Usher
For most of the 2000s, it was Usher Raymond IV with his invincible force creating waves in the world of pop. But did you know that he actually scored a solid eight No. 1s and that too on the legendary R&B/Hip-Hop Song chart? And not just that, he managed to do so more than any single artist this decade. Additionally, his album "Confessions," which came out in 2004, sold over 20 million copies across the globe. 
But the most attractive thing about this artist is how his fancy footwork and golden pipes aren't showing any signs of even slowing down a little. Usher even told Billboard once, "there are tons of artists I want to work with…I'm interested in working with artists who are out of the range I'm accustomed to. I want to try new things."
Nelly
There was no stupid sophomore jinx that befell Nelly. His album "Nellyville," which was released in 2002, was his second consecutive topper on the Billboard 200. And that wasn't all – he also ended up scoring two huge hits, 'Dilemma' and 'Hot in Herre', both of which continue to be relevant even today!
At the Billboard Music Awards health at 2001, the rapper said, "I can't do (debut release) 'Country Grammar' again…You have a lifetime to do your first album, and 18 months for your second. It's just a matter of drawing on the talent I have inside." The man has extensive talents, and he ended up placing 3 more albums on the Billboard top 5 before the decade ended.
Beyonce
Should we even start with Beyonce? She happens to be the 2000s' top female artist on Billboard, with so many hits that it transcends the chart. While songs like 'single ladies,' 'crazy in love,' and 'irreplaceable,' all got a place under the Hot 100 and made Beyonce the queen of the decade's entire pop-culture pantheon. 
In this context, the talented artist said, "I've always tried to pick songs and singles that were … a part of things people are passionate about and want to talk about and debate…Single Ladies' is a fun uptempo song. But it's also something women go through every day."
Alicia Keys
In 2003, Alicia Keys told Billboards, "I know that I'm going to be here for a long time…so I thought I owed it to myself to live my life and take the time I needed to develop my songs, my music, and whatever vision I had to do it right." Keys was right, and this thought process worked well for the artist. 
Alicia Keys not just scored one of the most famous songs of the time – remember, 'No One?' The song still ranks at number 6, and that too on the Hot hundred pieces of the entire decade! Her musical collaboration 'Empire State of Mind' with Jay-Z spent a whole month on top of the charts when it was released.
And It's A Musical Wrap!
So now you know – these are the top Billboard artists who have slayed the last decade and made our lives so much better. Did you have some other names in your mind when it comes to Billboard artists? Then you must share the names of your favorite billboard artists of the decade in the comments below!