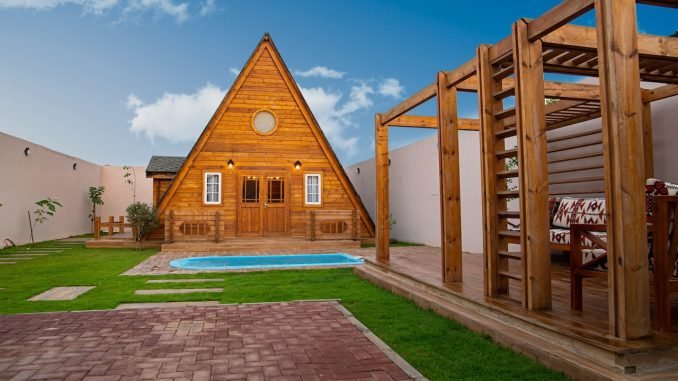 Are you wondering what to do with your property after retirement? Many people sell, but those who live in cities where tourism is usually at an all-time high make a smarter move: they turn it into a Bed n Breakfast!
If you are from a city like St. Petersburg, also known as the 'Sunshine City,' starting a bed and breakfast (B&B) could prove to be a great investment and an exciting venture. Pinellas County tourism has been breaking records for the last three years, and according to hotel data, St. Petersburg and Tampa were the busiest destinations in 2020. According to Tripadvisor, the city experiences clear blue skies 361 days every year! A BnB in a city known for its vibrant culture, stunning beaches, and thriving tourism is bound to be a success.
Bread and breakfast are different from your traditional hotels and resorts. It doesn't need a large infrastructure or a huge working staff as one may expect to find in a hotel. However, you can't just simply open the doors of your home to the paying public in the name of a BnB. You'll need to make some changes to your place to make this project work, and we are here to help you with that!
Without further ado, let's get started.
1.    En Suite Bathrooms
If your house layout doesn't include En Suite bathrooms, you should consider changing that. While a separate bathroom may work for some of your customers, we can guarantee that you will lose potential customers over this.
If your BnB is coming to life inside a vintage home, ensure all piping and hardware in your washrooms are up to date. Remove any rusted parts and get your space checked for leakages. Ring up a St. Petersburg bathroom remodeling contractor and hand over all plumbing, maintenance, and remodeling to them to ensure that there is no room for error. We would strongly recommend against doing this yourself as one wrong move or wobbly connection could lead to further damage.
Your BnB washrooms must exude a space of comfort, subtle luxury, and softness, all while maintaining transparency in terms of safe hygiene.
Decide on refreshing and comfy color schemes, or just go with white bath sheets and hand towels. After all, one can never go wrong with white. Consider throwing in some complimentary shampoo or body wash bottles, or you could collaborate with some local businesses. And don't forget hooks for towels and bathrobes!
2.    A Hygienic Kitchen Space
A case of food poisoning will kill your business before you can break even. Go through the hygiene requirements for meat, eggs, and other products as set by the Food and Safety Inspection Service in the USA. Your BnB will also be a fully-functioning 'Food business,' so ensuring all hygiene regulations while preparing the food is mandatory.
You might need a food hygiene diary and a qualification in food hygiene, which can easily be attained online at a minimum fee. You'll then be inspected and rated accordingly. A good rating can do wonders for this business, so give special attention to your kitchen.
3.    Fire Regulations
Build a robust fire-escape plan. Contact your local fire brigade to help you identify what changes must be made to your infrastructure. Your plan must also cater to the location and quantity of smoke detectors and fire alarms. A simple fire risk assessment with your local fire officer can help you determine which fire extinguishers you'll need and where to put them.
Once everything is set up, a representative from your local fire brigade will conduct a thorough inspection of your house and certify you accordingly. Regular inspections are conducted to ensure fire safety every few years.
4.    Emergency Exits and Backup Lighting
Now that you have a robust plan to minimize fire risks, you must also identify and mark all your fire exits. Hang up a clear fire escape plan in your lobby for all customers to see, and make sure your fire exits are never blocked.
All emergency exits should regularly be checked for jams and should be easy to open. If your area ever experiences a power outage or, worst-case scenario, an emergency such as a fire causes a power outage, always have a backup power source. This doesn't have to be a big setup. Some battery-powered emergency lights hung up in each hall will also suffice. Ensure that these emergency lights light up a path to all emergency exits.
5.    Bedroom Makeover
A lot of tourists are picky when it comes to bedrooms. Extravagant bedrooms will not sell if they aren't comfy. Additionally, a window or balcony looking over your stunning garden or the beautiful beaches is bound to be a big hit among tourists. Regardless, well-furnished and comfy bedrooms are a must, but special consideration should also be given to their location.
If you can't decide on a color palette and want to play it safe, go with neutral shades. A little touch of color here and there would certainly spice up the interior.
Again, hygiene is key, so ensure everything is spotless. Add black-out material to your curtains and keep them close-fitted to ensure they shut out all light if needed.
6.    Embrace Technology
It's 2023, so this one should be obvious, but even if you were embracing the entire cottage-core and rustic vibe, we assure you it will work perfectly fine with technology.
Your house must be properly equipped with central heating and cooling facilities to cater to the weather changes in the city. Your customers will be looking forward to a stable Wi-Fi connection. Maybe add coffee makers to your bedrooms, and if that doesn't fit within your budget, add coffee makers to your lounge room or whatever common space you have allocated for your customers.
7.    Gathering Spaces
Most BnBs use their kitchen as a common eating space, but it's not always a big hit. Add a dedicated dining room to your house. One large table will also work just fine if you don't want to invest in separate smaller tables.
In addition to your dining space, consider including a small lounge area in your BnB. This could serve as a great space for people from different situations and cultures to interact with each other. This space will also come in handy for conducting group activities for your guests. Throw in a couple of couches and armchairs where people can relax.
Conclusion
The interior of your BnB should harmonize throughout each room. Don't be afraid to experiment with color palettes, textures, and activities. For a safer option, go for softer and earthy tones. And remember, less is more. You don't want to overwhelm your customers with too much happening around your house. This doesn't just include activities but interior design too.
And lastly, don't forget to have fun designing your dream Bread and Breakfast. Best of Luck!