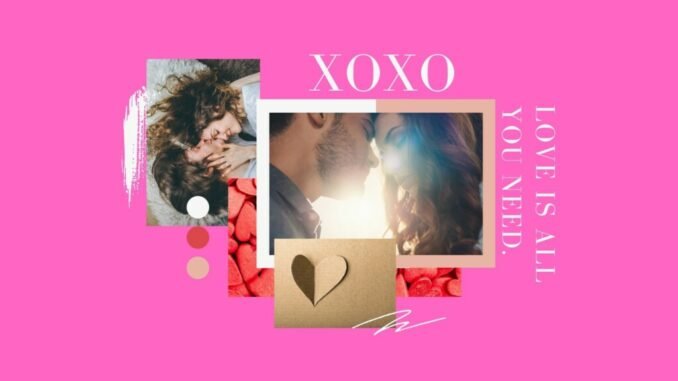 To paraphrase Sara Bareilles, I'm not going to write you a love song—but I will make you a playlist
Music and literature go hand in hand. We can't deny the effect that songs and books have on us. Who hasn't spent hours in the library engrossed in a book with headphones plugged in? There's no shortage of songs and novels that explore the exquisite joys and pains of all aspects of the romantic experience. Music becomes a medium through which we securely anchor our memories—both good and bad. Within the first few notes we are instantly transported to another time and place, reliving experiences of meeting new people or discovering new experiences. But while we get lost in melody, books give us the words we couldn't otherwise find. So we've decided to combine both passions to bring to you a list of carefully-curated songs and books for every stage of romance. Grab your headphones and get ready for the feels. This one goes out to all the lovers out there!
RELATED: Brand-New Romance Books We're Falling for This Month
If you love "Symphony" by Clean Bandit, read Nick and Norah's Infinite Playlist.
Nick and Norah's Infinite Playlist
We'll start off in the Big Apple with a novel that celebrates falling in love and bonding over music. Nick doesn't want to face his ex-girlfriend when he spots her in the club, so he turns to the girl next to him and asks if she can pretend to be his girlfriend for five minutes.
The girl, Norah, agrees—and kisses Nick. What follows is a nocturnal adventure in New York City. During their late-night first date, Nick and Norah tackle broken hearts and deafening self-doubt. Both are wounded and afraid of being hurt again, but as the hours run into each other they find themselves in an unlikely place … falling in love. Each is very different from the other. Nick is the only straight member of a queercore rock band and Norah is the daughter of a wealthy producer—but their personalities sync up and their love of music seals the deal.
RELATED: 14 Great Contemporary Romance Novels 
Nick tells Norah, "I always think of each night as a song. Or each moment as a song". The experience of listening to music is elevated through those special moments with special people. We believe Clean Bandit's "Symphony" makes a perfect companion to the novel. "Symphony" is a love ballad that explores how someone has affected the singer in unalterable ways. It is safe to say that music is a big part of Nick and Norah's attraction to one another, and the song centers on how falling in love is similar to making music. Towards the end of the novel we see how Nick and Norah have influenced each other; where before they were soloists, now they can effortlessly harmonize. Nick and Norah's relationship perfectly encapsulates the effect and importance of music. Falling in love and staying there is like a song on the radio, on loop with no ending—an infinite playlist.
If you love "Crazy in Love" by Beyoncé, read The Great Gatsby.
The Great Gatsby
Set during the Jazz Age, F. Scott Fitzgerald's The Great Gatsby is the story of a young man—Jay Gatsby—who rises to wealth and fame for the sake of winning the heart of old-money Southern belle Daisy Buchanan. Gatsby's devotion to Daisy is tragically misplaced, since she is married to Tom Buchanan. But Gatsby holds onto their past, and is obsessed with rewriting his history and winning over Daisy. Eventually, a love triangle forms between Daisy, Tom, and Gatsby that results in countless of innocent victims.
What makes this song and novel pair so well? Both share a similar story about how insane falling in love can make one feel. The song's tempo and beat is reminiscent of a lover's heartbeat—especially when falling in love—and expresses urgency. Gatsby's love for Daisy causes him to become desperate and compulsive. Beyoncé serves that same sense of compulsion in "Crazy in Love" after she hits the fourth verse, "And baby you're making a fool of me/You got me sprung and I don't care who sees." Eventually, Gatsby confesses to the book's narrator, Nick, that he desires to marry Daisy in Louisville—where they first met. That's right, Gatsby wants to propose to a married Daisy. Gatsby is surely looking so crazy right now.
If you love "Endless Love" by Lionel Richie and Diana Ross, read Wuthering Heights.
Wuthering Heights
There is no couple who exemplifies endless love more than Heathcliff and Catherine Earnshaw from Emily Brontë's Wuthering Heights.  The novel follows young orphaned Heathcliff as he is taken in and reluctantly cared for by the Earnshaws. Slowly, Heathcliff and Catherine grow close and a love blossoms between the two. However, Catherine ultimately decides to marry into another wealthy family that lives on the moors. Even after she's wedded there's a strong connection between Catherine and Heathcliff, who share a love that is wild and passionate. No one and nothing can stop them and their love, and this is highlighted after Catherine dies. Heathcliff still loves her and welcomes the idea of dying in order to be reunited with Catherine. Talk about everlasting — or shall we say endless—love.
RELATED: 13 Love Triangle Books That Will Tear Your Heart in Two
Why did we pair these two together? The song conveys the love shared by Heathcliff and Catherine. The fact that the song is structured as a duet, only helps the cause; we can imagine Catherine and Heathcliff in a different life picking this song for karaoke. The song starts off with Lionel Richie singing, "My love, there's only you in my life," and—frankly—that just screams Heathcliff. From the moment that Heathcliff and Catherine became close in their youth, Heathcliff only had eyes for her. The love story of Heathcliff and Catherine is filled with ups and downs and despite it all, Heathcliff is there for Catherine.
When Diana Ross sings, "My first love,/You're every breath that I take/You're every step I make," it's reminiscent of Catherine, because Heathcliff was her first and only love. In the first part of Wuthering Heights, Catherine gives one of the most famous quotes that not only demonstrates the complexity of the love triangle between herself, Heathcliff, and Edgar but also illustrates the passionate romance between Heathcliff and herself: "I am Heathcliff! He's always, always in my mind: not as a pleasure…but as my own being." If that doesn't pull on your heartstrings, we don't know what will.
If you love "Somewhere Only We Know" by Keane, read Eleanor & Park.
Eleanor & Park
Eleanor & Park follows two misfits living in Nebraska during the 1980s as they navigate high school and the tolls of growing up a little eccentric. Eleanor Douglas is starting off in a new school—which is stressful enough—but her funky clothing combinations and bright red, curly hair has her already labeled a weirdo. Then we have Park Sheridan who—despite getting along with the popular kids—also struggles with his own appearance. Park is half-Asian in a predominantly white community and constantly has to deal with being overshadowed by his younger brother. Dealing with their own struggles, Eleanor and Park don't have the typical romantic meet-cute. Instead, Park rudely offers Eleanor a seat before Eleanor begins to cry on the bus. While they both are outsiders, their familial lives and economic backgrounds are contrasting… yet music will help them connect and fall in love.
One major theme in Eleanor & Park is escape. There's physical escape, such as when Eleanor is kicked out of her stepfather's house. There's also mental and emotional escape, which Park finds through his love of comics. But Eleanor and Park find a different escape through finally feeling loved and accepted in their relationship with one another, and through their love of music. Keane's indie-rock anthem "Somewhere Only We Know" also explores the theme of escape. In an interview with The Mirror, Keane's Tim Rice-Oxley stated that the song was more about an "experience you've shared with someone" than about a specific location. It is through their mixtapes or in Park's room that Eleanor and Park can escape their unconventional lives, to a place and time all their own. Regardless of constantly being ostracized, Eleanor and Park finally have something that belongs to them.
RELATED: 10 Young Adult Romance Books Readers of All Ages Will Love 
If you love "My My My!" by Troye Sivan, read What If It's Us.
What If It's Us
What If It's Us follows an unlikely encounter between Arthur and Ben—they meet at the post office, as Ben attempts to ship his ex-boyfriend's belongings. Arthur is only in New York for the summer, but Ben is a Puerto Rican teenager from New York. Ben recently broke up with his boyfriend and is now forced to see him everyday in summer school. Each boy perceives the universe differently: Arthur is more optimistic, believing that the world can offer amazing things, including love. Ben thinks the universe should stop meddling in his life after giving him such a hard time in the romance department. Now they find themselves in the post office, in the middle of a chance encounter—provided by the universe—which may lead to more. But Arthur and Ben must navigate dating in the digital age, complete with Instagram-stalking, before they learn what fate has in store for them.
RELATED: 10 Gay Romance Books You'll Totally Love
As Troye Sivan would say, "Oh my, my, my"… this song and novel pair are perfection! Sivan has become the face of outspoken gay pop. The song accompanies the novel well, as the speaker of the song meets someone and instantaneously shares a strong connection with them. After Arthur and Ben have a few failed dates, they both wonder if a relationship can come out of it. This echoes Sivan's refrain "Don't make me wait another day/'Cause passion is passion/You know it just as well as me." After all, time is a delicate thing, and as the relationship enters a state of limbo, both parties need to be assertive and honest with themselves and each other. The novel resembles the optimism in Sivan's song, in that it depicts a couple who "start with nothing and maybe end with everything." Ah, young love: both terrifying and heartwarming!
If you love "Thinkin' Bout You" by Frank Ocean, read Just One Day.
Just One Day
Just One Day follows an American, Allyson Healey, as she falls in love with the enigmatic Dutch actor Willem De Ruiter during a tour of Europe before starting college. It is during a performance of "Twelfth Night," that Allyson first notices Willem. There is an instantaneous attraction between Allyson and Willem, which pushes Allyson to accept Willem's invitation to spend a day together in Paris. After just one day the spark grows into a passionate flame. However, the following morning Allyson wakes up abandoned. During the second half of the novel, we follow Allyson as she tries to come to terms with life and love.
RELATED: 12 Second-Chance Romance Books That Will Make You Believe in Love 
The story, much like Frank Ocean's "Thinkin' Bout You," follows one person: the lover. When we're falling in love, we see love through rose-colored lenses, too blinded by hopeful naivety to see what's real. In the beginning of Just One Day, Allyson is unsure of what she shares with Willem, but can't deny their chemistry. Willem calls Allyson "Lulu," after a silent film actress, and never asks her real name or discloses much about himself. Shortly, heartbreak follows, and Allyson finds herself—you guessed it—thinking about Willem. The love story of Allyson and Willem is so passionate and tumultuous, and yet Frank Ocean perfectly sums it up when he croons "a tornado flew around my room before you came."
If you love "Will You Still Love Me Tomorrow" by Leslie Grace, try The Education of Margot Sánchez
The Education of Margot Sanchez
Margot knows that this summer is going to be stifling, and not because of the heat—Papi is making her work in the supermarket all summer. It's really unfair that her social life is being destroyed as her punishment for simply "borrowing" Papi's credit card. Now, Margot is stuck slicing deli meat and stocking shelves when she could be getting into a relationship with Nick, the guy she's had a crush on forever. So when she gets an invite to the ultimate beach party, Margot is set on attending until… she meets Moises. Margot knows Papi doesn't want her hanging around with Moises, so she decides to use him to get back at Papi. However, Margot quickly finds herself falling for him despite Moises not being her usual type. Now, Margot is caught in the middle of two boys while dealing with drastic changes in her community. To top it off, money from the grocery store has gone missing, and it turns out one of the cashiers is pregnant—but who's the father?
When you're Margot's age, everything can change in an instant. The choices we make as a teenager can have huge implications. "Will You Still Love Me Tomorrow" embodies how everything can change on a dime during adolescence. While we enjoy the original version with The Shirelles, the bachata version with Leslie Grace projects the Latinx experience from the novel. The song speaks to the novel's portrayal of romance—it features both budding romances and extramarital affairs which depict how quickly relationships can change. At the end, despite the apprehension in the song, there is the constant recognition of the love being shared in the moment. That's exactly what Margot learns in this great YA novel: to love in the moment.
RELATED: 7 Marriage of Convenience Books That Prove Love Works in Mysterious Ways
If you love "Kiss" by Prince, read The Wedding Date.
The Wedding Date
What is one to do when the hot doctor you are stuck on an elevator with asks you to accompany him to a wedding? Say yes, of course! That's exactly what Alexa Monroe does when Drew Nichols asks her to be his plus one… as his pretend girlfriend. Drew is a groomsman in his ex-girlfriend's wedding, and his plus-one cancelled on him the night before. In order to avoid the pity stares and probing questions, Drew decides to ask the beautiful Alexa. It's a win-win situation for both parties: Alexa gets a break from work, while Drew won't have to show up alone. Because Drew and Alexa have busy jobs—a pediatric doctor and a lawyer, respectively—both agree that their time together won't go beyond the wedding. However, they have so much fun together that their fake-date extends into the weekend, although Alexa can't expect much considering that Drew will return home to L.A. Alexa is too busy with her career to risk her heart, and Drew "doesn't do girlfriends," but eventually feelings get involved.
RELATED: 12 Funny Romance Books That Will Melt Your Heart While Making You Laugh
For a lighthearted, sexy read like this, it only makes sense to pair it with a funky upbeat song like "Kiss" by Prince. The song features Prince trying to woo someone by showing his disinterest in factors that others seem concerned with, including money, popularity, and astrological signs. There are many factors which could complicate Alexa and Drew's relationship, including race, privilege, careers, and distance. Still, they're willing to try — and the results are steamy. And no one does steamy quite like Prince. For those of you who enjoy the fake-relationship trope, this book is perfect! The flirty banter and sexual tension is all there—we can't really blame Drew if all he wants is some extra time and Alexa's kiss! Everyone's just trying to have a good time and with a song like this, a good time is guaranteed.