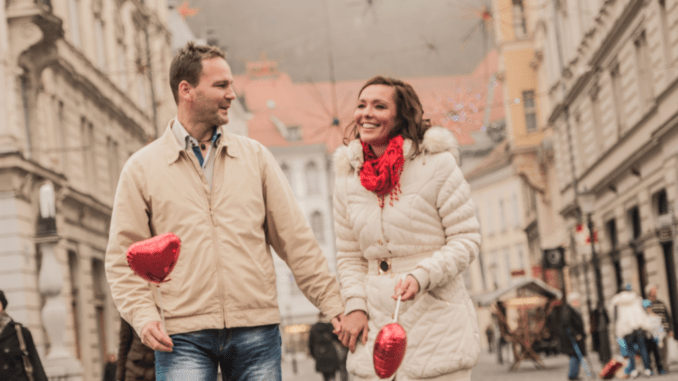 Valentine's Day ideas for couples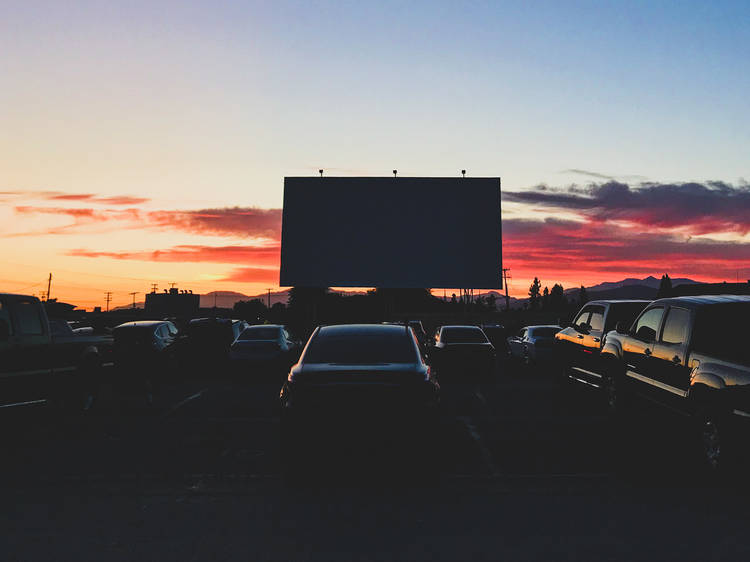 Photograph: Stephanie Breijo
Spend a night at the drive-in
Now that drive-ins are in fashion again—and, you know, the only way to see a movie that's not from your couch—consider them the perfect opportunity for an old-timey date. You can take a chance and see what's playing at the half-dozen or so drive-ins in the region, or you can secure a spot at a bunch of pop-up drive-ins: Street Food Cinema will be showing Lady and the Tramp, Parking Lot Cinema will screen a Casablanca in Glendale, you can catch Dirty Dancing at the Roosevelt and The Notebook in Marina del Rey—and all but that last one will also screen When Harry Met Sally.
Stroll through a botanical garden together
The Huntington Library's rose garden is a picture-perfect Valentine's locale, with rows and rows of vibrant petals to stop and sniff. You probably won't be the only person there with the same idea, but luckily there's tons of space elsewhere—and other beautiful gardens around the region, too, like Descanso, South Coast and the Arboretum. All are open with timed reservations required (and don't sleep on their virtual programming, either, like a flower arranging class from the Huntington and a tart workshop from the Arboretum).
Paint the night purple
Disco Dining Club has channeled its over-the-top culinary theatrics into delivery pop-up Of the Night, and its latest—a Valentine's offering—is dripping in purple and Prince. When Doves Cry ($180) brings a bundle of all things purple to your door, including booze, glitter, adult whipped cream, oil, ube pancakes, a bath bomb and a lava lamp, with buy-up add-ons like a five-course meal and a Prince-inspired performance (and yep, even that last one comes right to your doorstep).
Laugh and eat some cheesecake during Magic Asphalt
Nope, this isn't an illusion: A stand-up comedy show is setting up in the parking lot of Hollywood's most whimsical clubhouse for magicians. The sets—from stand-ups like Iliza Shlesinger, Zach Noe Towers and Taylor Williamson—will all be blasting through your FM radio during two nights at the Magic Castle. For Valentine's, each ticket package comes with chocolates and some Magic Castle goodies, plus optional add-ons for burgers, popcorn chocolate cheesecake.
Have a romantic meal in
Cooking a meal together can be a dreamy team building activity for a couple—or it can be a burnt mess. Forget about all of the fuss and treat yourself instead: Some of our favorite restaurants are prepping Valentine's meals to-go, from multi-course tasting menus and surf-and-turf dinners to kinky wine boxes and a bouquet of fried chicken.
…Or bundle up your food for a picnic
What can be more pleasant than a meal in the park? (Aside from off-leash pups attempting to pilfer your food and screaming children in bouncy castles.) But seriously, taking your Valentine's meal alfresco—weather permitting—is the perfect way to mix up your dining plans, and by opting for a lunchtime affair you'll avoid the dinner rush at restaurants.
Secure a reservation at a romantic restaurant
Lady and the Tramp had the right idea—what better way to celebrate with your significant other than sharing a romantic meal? Actually securing a reservation, though—especially when patios are running at limited capacity right now—can be a challenge, so consider some flexibility with when you decide to celebrate Valentine's.
Go for a hike together…
Couples who hike together stay together—or something like that. With Valentine's falling on a Sunday this year, that gives you a whole weekend's worth of opportunities to get your hearts pumping—for real.
…Or just embark on a scenic drive
Forget everything we just said. Getting all sweaty and letting your date see you at your worst as you huff and puff your way up Runyon? Yuck. Keep things real laidback instead with a cruise along the beach, into the mountains or through a canyon. Put on some good tunes, bring along some snacks and spend the afternoon admiring the view—and we don't just mean the person in the passenger seat. Consider a longer trek into the San Gabriel Mountains to see some snow, but if spending hours together in a cramped aluminum cabin seems like it'll be a one-way road to passive-aggressive conflict, maybe stick to Malibu or Palos Verdes.
Looking to book a trip for two?
Best romantic getaways from L.A.