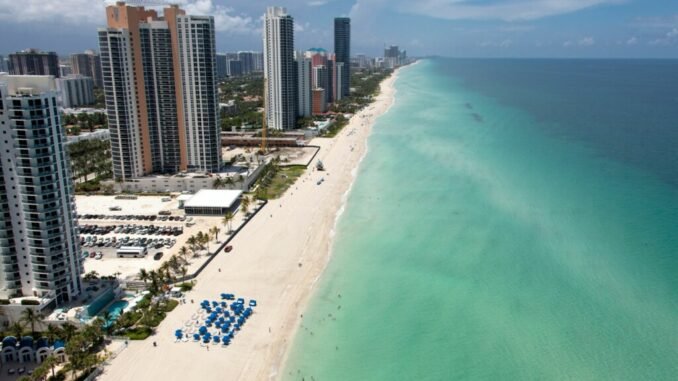 If you are looking for the perfect vacation spot, consider Florida for your next place to chill and for some downtime. The state known as the Sunshine State is a stunning getaway spot for soaking in the warm sun and spending time away from the winter chills.
You can spend time in plenty of beautiful places in Florida. You can go to the beaches, eat yummy food, take on a water adventure, and do more fun stuff. If you have been going back and forth picking a vacation spot, keep reading to know all the reasons you should consider a trip to Florida. Let's begin.
Theme Parks for Adventures
You cannot miss the fun-filled theme parks Florida hosts when you're in the state. You can visit several theme parks but see the best ones in Orlando. Universal Orlando Resort is where you will find the Islands of Adventures and Universal Studios. Here, you can go through and experience the majestic wizarding world of Harry Potter, Hogwarts Castle, and Diagon Alley.
The Walt Disney World complex can provide an enthralling experience as well. It is known as the happiest place, which begs you to visit it at least once in your lifetime. If you're an animal lover and want to see cute penguins and dolphins doing unique stuff, you can go to SeaWorld. You can also add The Busch Gardens Africa in Tampa to your list.
These, perhaps, are the most popular reasons why people visit Florida — the amazing beaches. There are many of them, and they stretch for miles and miles of warm, white sand. You can go to the Siesta Key Beaches near Sarasota or the Tony South Beach in Miami. Daytona Beach is also highly popular for youngsters and students on spring break. For a more serene and peaceful spot, go to Fort Myers Beach, which lies along the west coast.
Naples in Florida, along the Gulf of Mexico, has extensive golf courses and exotic restaurants. Sanibel and Captiva Islands are great for fishing and spotting water animals. Wherever you go in Florida, you can easily find beaches with warm sand, blue sky, and brightly shining sun.
While you splash around on the beach, you might want to do something a bit more active. You can't miss the Key West Sunset Cruise in Florida. Different cruises are available in almost all parts of Florida, so you'll be able to get on without a hassle. You can choose any one of the amazing cruises in the Florida Keys and have dinner on board while watching the dolphins play around.
Florida is a must-visit destination for all party people. It is one of the hottest spots for nightlife and nightclubs. The grand party scene should be enough reason to go to Florida soon.
Miami beach is famous for some of the top nightclubs like Story, LIV, and Club Space that keep running the party all day round. Disney's Pleasure Island and Downtown Orlando's Orange Avenue are two of the spots in the state with new and old dance clubs, lounges, and other nightlife spots where you can party the night away.
One thing that Florida is known for which attracts a lot of visitors is the tropical weather of the state. The state remains warm throughout the year. Its winters are short, dry, and not severe, while the summers are hot and humid and last most of the year from May to October.
This beautiful sunny weather makes it a popular spot for people who live in colder regions. They stock this place as soon as the first snow strikes. The beaches provide aquatic relief in summer, while you can soak in the bright sun in winter. If you live in a chilly area, Florida should be on your bucket list next.
Florida has some amazing sites for shopping. If you're a shopping buff, this is where you should be next. You can shop around several spots, such as St. Armand's Circle near Sarasota, Ellenton near Tampa, Naples South Beach in Miami, and more remarkable places to buy amazing stuff.
Florida is deeply rooted with varied and rich historical significance. The history dates back to the Haitian and Cuban exiles. You can witness the impacts of the deep-rooted history with the contemporary imprints in everything in Florida — from the architecture, food, and buildings to the culture, art, and entertainment.
You can even see the Native American communities in the South of Florida at the Big Cypress Seminole Indian Reservation. You can try and taste their local food and behold some of their artifacts.
Conclusion
There is no denying the fact that Florida provides the sunny, beachy backdrop you need for a completely chilled-out vacation. You can hit the beaches, take a cruise, go snorkeling, play with the dolphins, absorb the rich history, or just shop around. You'll never run out of activities in this bright state of the US. So, get your bags packed and get moving to Florida.