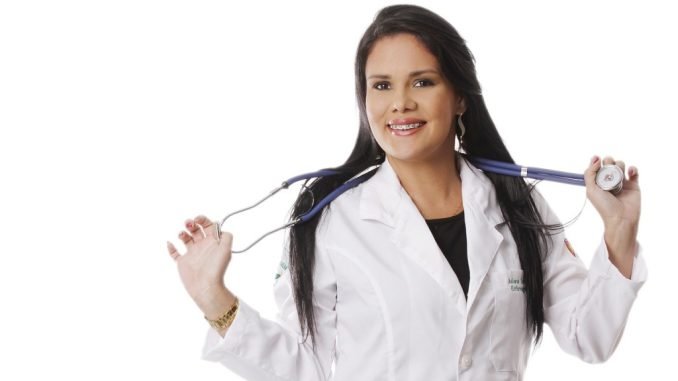 A family Nurse Practitioner (FNP) provides more in-depth and well-rounded services. Among other things, FNPs are qualified to create treatment regimens, prescribe medication, perform physical examinations, and maintain patient records.
For many practicing RNs, pursuing education to become an FNP could seem like the next logical step in their careers. Several personal and professional benefits are associated with pursuing a career as an FNP. To give you a better idea, we are listing them below:
Dynamic and fascinating role
An FNP is a highly trained professional who ensures healthcare services to various patients. You will interact with individuals from all walks of life and with multiple health issues. You could perform a standard checkup on a toddler one minute and then assist an elderly patient with managing their arthritis the next. This makes FNP a particularly intriguing employment option.
From clinics to hospitals, FNPs can also find work in various settings. Thus, as an FNP, you can establish the working schedule and job responsibilities that best suit your preferences.
Online degree options
The thought of returning to school to earn a degree is enough to deter many adults from pursuing opportunities for professional development and advancement that would otherwise benefit them. But guess what? To become an FNP, you can fulfill your educational requirements online. This gives you the freedom to study wherever suits you best, whether that is in the solitude of your home or during work breaks at your job.
Besides, the costs associated with MSN FNP programs online are lower than those associated with traditional classroom settings. During the academic years, you will not have to spend money on transportation, campus expenses, parking, etc. Another upside of online education is that it will also enable you to improve your tech skills.
Lucrative salary
Like other nurse practitioners, FNPs also receive hefty compensation. As reported by the BLS, the typical annual salary for an FNP is $124,246. That said, the figure could vary depending on your experience and any additional specializations you may have.
When trying to recruit qualified FNPs to work in underserved communities, employers often offer more pay and better benefits to open positions that would otherwise go vacant. So apart from a competitive base income, you will also receive bonuses, paid time off, and other perks like health insurance and license reimbursement.
Favorable job market
A growing number of FNPs are entering the workforce. But they have not been able to fill all of the openings in the healthcare industry. By 2031, the BLS anticipates 112,700 additional openings for nurse practitioners in the United States. Based on these projections, the number of new roles is expected to increase by 40% between 2021 and 2031. The figure sheds light on the booming job prospects for FNPs.
Travel opportunities
What could be more appealing than the opportunity to travel to exciting places while earning a high salary and having all your costs covered by your employer? If you have a compelling urge to travel while performing your duties, becoming an FNP could be your best bet. You may also pick and choose your working hours, allowing you to have plenty of time to explore your new surroundings and acquire a feel for the adventure that awaits you. In addition, if you're interested in exploring the world while advancing your nursing career, consider these tips for becoming a travel nurse. Research reputable travel nursing agencies that match your preferences and specialty. Obtain the necessary nursing qualifications and licensure for your desired locations, and create a comprehensive resume highlighting your skills and experiences.
To avail the maximum travel opportunities, consider working for the peace corps, department of veteran affairs, military, medical mission organizations, and department of homeland security.
Better work-life balance
These days, work-life balance is a hot topic in the nursing community. Once you become an FNP, you will have more time for your personal life, including your family, hobbies, and leisure activities. In most FNP positions, you will not have to work extra hours or be subject to required shift work or rotating schedules.
In the United States, nurse practitioners can also work in full practice, giving them more autonomy. Over time, there has been a steady rise in states that recognize nurse practitioners with "full practice" status. The National Council of State Boards of Nursing, The Institute of Medicine, and other well-reputed organizations in the health and policy domains have all advocated for this model. Currently, twenty-four states and the District of Columbia allow nurse practitioners to function independently as primary care providers.
Full practice grants FNPs the legal right to conduct patient assessments, make medical diagnoses, and start treatment plans. State governments are responsible for enforcing the rules governing the practice of medicine. In other words, state laws determine whether or not a nurse practitioner can practice independently of a physician. Although some jurisdictions limit the scope of a nurse practitioner's practice, the vast majority do not.
The following are some of the states that allow the full practice of FNPs:
Colorado
Arizona
Hawaii
Idaho
Maine
Minnesota
Montana
Nevada
New Mexico
Oregon
Positive personality traits
By working as an FNP, you will inevitably observe that your favorable personality traits will grow even stronger. Some of them include empathy, compassion, and kindness, which are vital in providing high-quality patient care.
When people have health issues they find distressing or unpleasant, they often avoid discussing them. They may not immediately comply with your requests, necessitating additional effort on your part to earn their trust and get beyond any resistance they may have. That is where compassion, empathy, and kindness will come in handy. Utilizing these attributes will ensure patients open up to you and communicate their concerns without the fear of being judged. As a result, you can get critical insights to improve patient outcomes.
Conclusion
With the ever-increasing need for medical care, FNPs are finding themselves at the forefront of providing treatment. To a large extent, they have replaced family doctors as the first point of contact for patients needing medical attention in many healthcare systems. Considering the above-listed benefits associated with this role, this is the best time to become an FNP!