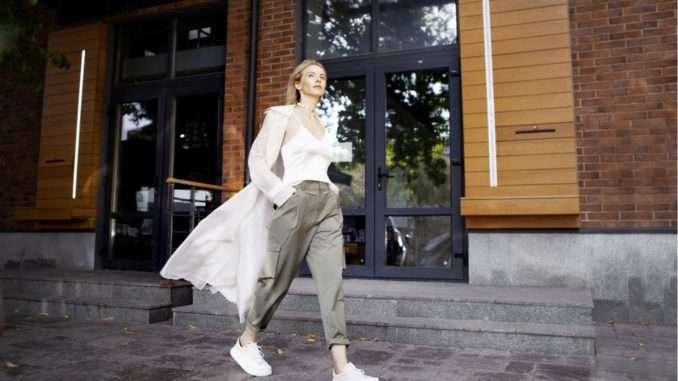 4 Hot Spring/Summer Fashion Trends to Follow this Year
Warmer weather is just around the corner, which means sunny skies make way for cooler, more comfortable clothing. You'll find plenty to smile about with 2023's bold and bright fashion trends. Best of all, there are loads of timeless designs and more to swoon over when these fashions go from the runway to the store racks.
From swimwear to short sets and cute dresses, these hot finds will look best when you adorn them. Check out these four hot spring/summer fashion trends this year.
1. Daring Swimwear
Provocative bikinis are making tidal waves this year with itty bitty styles you'll love. To be part of this growing fashion movement, strut your stuff in bold and adventurous swimwear designs that showcase your best assets this summer. You'll be a hit in the micro bikini/tiny bikini from Yandy that's made especially for the confident and daring woman brave enough to bare it all.  You'll also find plenty of fun styles in Yandy's inventory, along with easy online shopping and hassle-free delivery and returns.
2. Blast-from-the-Past Pants
If you haveady heard the news, the '90s fashion scene is making a huge comeback. This year's debut in low-waist pants is sailing onto the stage just in time for spring and summer shopping sprees. Baggy cargo pants that were the rave of yesteryear are here to stay, and low-rise jeans are proving to be a wardrobe staple for 2023. Pair your denim low-rise jeans with a cropped spring sweater for a cute casual look, or mix and match cargo shorts in multiple colors layered with a cool tank and oversized button-down shirt.
3. Flashy and Sassy Sequins
Sequins and metallics are all the rage in 2023 — and you'll be thrilled to know that flashy and sassy is definitely in! Go ahead and buy that hot pink sequined tank top and pair it with a denim mini-skirt and denim jacket for a chic spring look that's perfect for a lunch outing with friends. Everyone loves flexible options, so consider adding a pair of strappy sandals and transform your daywear into an evening outfit for dinner and dancing. You'll discover many possibilities in sequined fashions and enjoy a year of fun with this fashion trend that we hope stays for good!
4. Sheer Heaven Style
Rumor has it that sheer see-through styles are in this year, and you'll be the talk of the town when you choose stylish sheers to accent your outfits. You might like pairing a long sheer dress with high-waisted pants and a bralette or push your limits with a naked dress and show off your bare essentials! Not to mention, you can jazz things up by highlighting your favorite satin tank tops or spaghetti strap camis with a sheer blouse or oversized scarf that's draped around your shoulders for a classy evening look. Decide how you plan to wear one of this year's hottest trends, and let your imagination guide you.
Steal the Show with These Bold Looks
Be the early bird when spring and summer fashions hit the stores and steal the show with wardrobe selections guaranteed to put you in the spotlight. You can also shop boutique women's dresses online. Additionally, add extra sparkle to your wardrobe with sequined shirts and sheer designs in spring and summer styles. This year's throwback to the '90s brings a renewal of fashion favorites you can celebrate all year long!