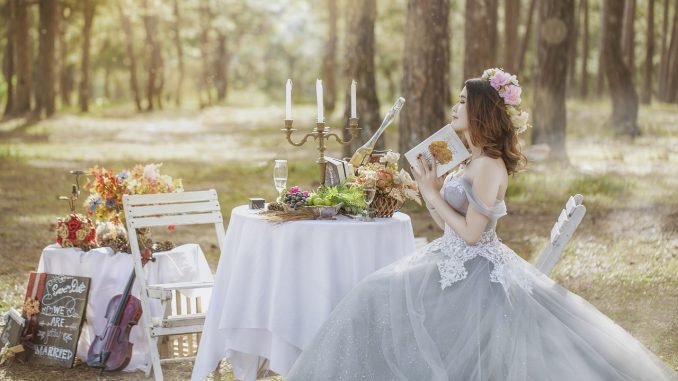 Image by Tự Thiên from Pixabay
If you recently got engaged or plan to soon, or perhaps are finally ready to plan your nuptials after putting them on hold for a while, it's fun (yet a little stressful) to think about all the different elements involved in the big day.
You might like to get some inspiration from what other couples globally and specialist wedding designers are choosing for ceremonies and receptions in 2023. Here are some current wedding trends worth learning more about.
Having Destination Weddings
After so many couples put off their weddings and their travel adventures for years during the global pandemic, it's understandable that a big trend in 2023 for weddings is setting them abroad. People are planning destination weddings regularly to combine a trip with their nuptials.
Demand is high for many different types of destination weddings, including those at tropical locations, ski areas and other winter wonderlands, bustling cities, rainforest retreats, and so on.
Weekday Nuptials
Another wedding trend for 2023 is weekday nuptials. With so many people having booked weddings for this year after being unable to do so earlier, most weekend dates are booked in many places. As such, couples are choosing to wed on a weekday, when they can find available venues. Fridays are the most popular, but there is a growing demand for weddings between Monday and Thursday.
Weekday weddings are great for those who don't want to wait to say "I do," but they're also beneficial when keeping to a budget. Most wedding venues and contractors charge lower prices during the week, so engaged duos can save significant money by picking a date on a weekday rather than a weekend.
Putting Money into Hosting Massive, Blowout Receptions
While many couples had to go with minimalistic weddings during the global pandemic if they wanted to avoid delays, most are choosing instead to go the other way in 2023. Couples and their parents are putting a lot of money into hosting massive, blowout receptions with all the possible bells and whistles.
This "bigger is better" trend is noticeable in all sorts of areas, such as the type of locations chosen for ceremonies and receptions, the handmade, couture dresses selected for brides, and the statement floral creations bringing plenty of "wow" to aisles, tables, archways, bouquets, hairpieces, and more.
Lavish options are also being chosen to mark receptions, such as big mortar fireworks displays and other sparklers in the sky, air shows, signwriting, and celebrity entertainers. Some people are putting goody bags together for guests that are designed to impress, while others are putting together fun wedding reception activities such as gaming stations, live paintings, and choreographed dance displays. Plus, some weddings are even featuring multiple events in multiple locations across days or weeks.
The Use of Lots of Pretty Colors
While brides and grooms have traditionally utilized lots of soft and neutral hues in their wedding choices, such as white, cream, ivory, blush, and earthy tones, today's couples focus more on bright, bold color palettes. For example, if you check out various wedding blogs, magazines, trade shows, social media sites, and so on, you'll notice plenty of rich, deep tones in evidence.
Across suits and dresses, cakes, flowers, venue décor, and other accessories, there is a particular trend for fun color pairings involving dazzling jewel tones. Rust and terracotta combinations are popular, too, as are simple yet striking monochrome color schemes. Patterns and prints that feature multiple look-at-me shades are often found, too.
Unique Wedding Elements
If you don't have a large budget for your wedding but want to find a way to make it memorable, take inspiration from engaged couples around the globe who are being innovative in 2023 and coming up with numerous unique wedding elements. Avoid cookie-cutter, like-every-other-event nuptials by breaking free from tradition and being playful in your choices.
Don't try to suit everyone else; instead, use your and your partner's particular interests, hobbies, passions, quirks, etc., to design interesting wedding factors. You might decide to elope and throw a party later to celebrate your new married status, pick an unusual spot to host your wedding, or wear clothing that guests would never expect.
You can also serve unexpected culinary items at your wedding, set up a marijuana bar, forgo having bridesmaids and groomsmen, get everyone dressed to an out-of-the-ordinary theme, and set up a dessert table rather than cut a cake.
And for a touch of intricate charm and timeless elegance, consider getting a vintage ring, adding a unique and sentimental element to your special day.
As you prepare for your big day, think about the trends mentioned above and use one or many of them to bring your nuptials to life in a way that will create powerful memories to last you a lifetime.