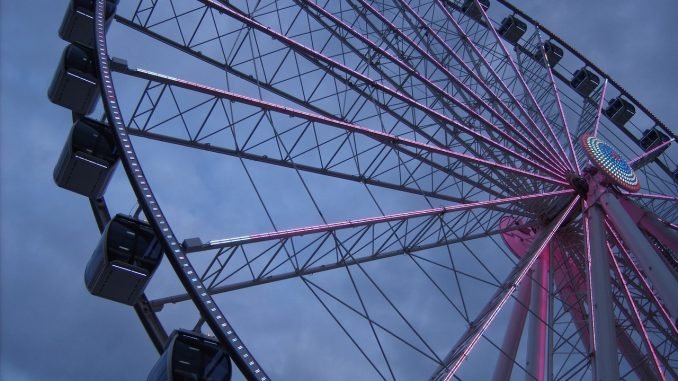 Planning a family vacation can be challenging, considering the diverse personalities involved. However, it can also lead to creating lasting memories and strengthening bonds.
Pigeon Forge is an excellent destination for a family vacation, offering plenty of fun activities for both adults and kids. Located within the breathtaking Smoky Mountains, it boasts theme parks, museums, golf courses, theater shows, arcades, and roller coaster parks, attracting over 10 million visitors annually.
If you are also about to set off on a family trip, here are some tips to guarantee a smooth and enjoyable experience:
1. Plan Activities In Advance
Always plan ahead! Research your destination and its attractions, including any seasonal activities that may be taking place during your visit. Check out the prices and hours of operation, and consider purchasing tickets in advance to avoid any last-minute issues. Fortunately, there is a wealth of information available online about the spots and activities to explore in Pigeon Forge.
Involve your kids in the planning process by discussing the various attractions to prevent tantrums later on. You can schedule visits to museums, adventure parks, and water parks or attend a theater show. If you're visiting during the Christmas season, don't miss the famous Pigeon Forge Christmas shows, which offer a great opportunity for some quality family downtime.
For example, The Comedy Barn Theater is renowned for its Christmas show. Starting on November 18th, 2023, it offers a side-splitting holiday experience featuring amazing music, costumes, and exclusive performances you won't find anywhere else. If you're in search of the funniest Christmas show in the Smokies and beyond, look no further than The Comedy Barn's Christmas extravaganza. This is an excellent way to uplift your children's spirits during the trip.
2. Create A Packing List
For a smooth trip, make a packing list to ensure you have everything you need. Research your destination, including the weather and planned activities. Create your list in a diary or on your phone, so you can add items as you go or remember them. Include clothing, entertainment, toiletries, medication, gadgets, sleep essentials, identification items, and outdoor gear.
In addition, consult your children about any comfort items they'd like to bring within reason, and add those to your packing list.
3. Get Good Sleep
Sleep is vital for everyone, especially during a vacation. Inadequate rest can lead to irritability, low energy, and difficulty in fully enjoying your trip. Creating a consistent bedtime routine with the kids during the vacation helps guarantee that everyone wakes up well-rested, energized, and ready for each new day.
4. Stay Hydrated
This tip is pretty underrated — when it comes to vacations. Staying hydrated is crucial for your health, especially when traveling. To do so, bring reusable water bottles to refill easily, saving money and reducing plastic waste. In a sunny destination, be mindful of overheating, and consider limiting your alcohol and caffeine consumption to stay well-hydrated.
5. Expect The Unexpected
Any plan can encounter hiccups, but dwelling on them can spoil your vacation. When the unexpected occurs, it's best to stay positive and find ways to make the most of the situation. Maintaining realistic expectations for your vacation will lead to a more enjoyable experience, as you won't be fixated on achieving perfection. For example, your hiking plans are derailed by unexpected rain. Rather than getting upset, you can choose to visit a local museum or enjoy a cozy day indoors. This adaptability and positive attitude can turn an unexpected twist into a memorable part of your vacation.
6. Balance Your Food Choices
Being on vacation doesn't mean you need to eat unhealthy or junk food constantly. Aim for a balanced diet. Pack healthy snacks for your kids. Rather than dining in expensive restaurants all the time, consider having a relaxed breakfast and lunch at your hotel or renting a place with a small kitchenette for occasional cooking. Keep items like yogurt, cereal, fruits, and milk on hand for nutritious options.
7. Prepare Healthy Snacks
Speaking of healthy snacks for kids, packing a variety of healthy options will help prevent your children from getting too hungry during the trip. In addition to water (in reusable bottles), here are some travel-friendly healthy snack choices:
Granola
Cheese
Crackers
Bananas
Yogurt
Carrot
8. Carry A Safety Travel Kit
When traveling, make sure you have a safety kit alongside other essential items. Your safety kit should include:
Sunscreen
Disinfectant wipes
Band-Aids
Allergy medicine
Decongestants
Antibacterial ointments
Bug repellent
Any other necessary medications
9. Schedule Plenty Of Downtime
When planning your itinerary, be sure to include plenty of downtime. Avoid scheduling a jam-packed day, as it can be challenging and result in tired, tantrum-prone kids. Kids can get tired quickly, so refrain from trying to visit every attraction. Instead, incorporate ample afternoon naps or relaxation time by the beach. This approach will help you and your kids enjoy a calm, laid-back vacation.
10. Capture All Your Memories
Preserve the magic of your family vacation. Consider bringing a disposable camera to limit phone usage. Take candid shots of beach moments, impromptu bedtime dance parties, and theme park fun. Create a nostalgic photo collection to revisit and reminisce in the future.
11. Carve Out Meaningful Time with Your Spouse
Selecting a family-friendly resort can provide opportunities for quality time with your spouse. While the kids engage in supervised activities, you can enjoy a lunch for two or a couples massage together. If your children are older and you're comfortable leaving them in their hotel room, you can even have an elaborate date night.
12. Limit Screen Time
When planning a vacation, establish screen time rules and aim to limit it. To set a good example for your kids, reduce your social media updates. Encourage your children to engage in alternative activities such as reading, puzzles, and spending quality time together.
Wrapping up…
In conclusion, a healthy and family-friendly vacation is within reach by following these tips. Prioritizing your well-being and your family's enjoyment, maintaining a flexible schedule, and making smart choices while planning and traveling can help ensure a memorable and stress-free vacation for everyone. By staying organized and embracing a positive mindset, you can create lasting memories that you'll cherish for years to come.