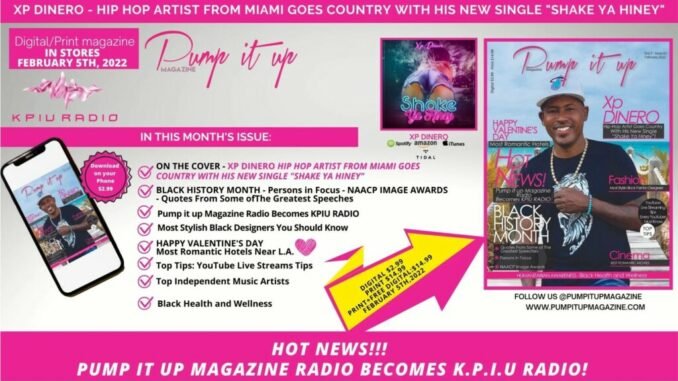 Greetings , 
Welcome to our February edition and join us in celebrating Black History Month and Valentine's Day!
We honor and respect all that have blazed the trail before us and contributed to the African American experience  here in America and abroad!
In this special edition we have some interesting topics.
First let's talk about the cover .
This super talented behind the best- kept- secret , producer writer and performer isnone other than XP Dinero , who's new single is sure to smash the top of the charts. His single " Shake Ya Hiney" puts one in the mind of the Little Nas Mega-Hit " Old Town Road"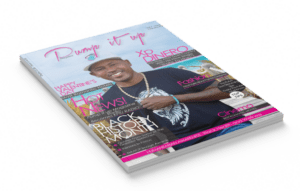 He has a fascinating story to tell you. Please enjoy this good read.
We have on page 10,  quotes from some of the greatest speeches, from Matin Luther King Jr W.E.B DuBois and others.
Also take a look at our persons in focus. You'll find some familiar faces here.
And as we continue our trip down Black History lane, we also honor some of our great black Designers of today.
Looking to get away for Valentine's Day? Check out our section on the most Romantic Hotels in Los Angeles!
And speaking more on persons in focus, we are honored to pay tribute and congratulate the legendary, super-talented star
Freda Payne who is nominated for an Image Award at this year's NAACP Image Awards to take place on Saturday, February 26th, 2022.
We are proud to announce that Pump It Magazine Radio has a new name ( call letters) we're now officially KPIU-DB Radio FM.
Don't forget to Tune in. 
We dedicate each issue to Humanitarian Awareness. Being that it is Black History Month We recognize UNC Health as they invite our attention to the increased awareness of Black American's Health. 
That being said.
Be Well, Be Safe 
Peace and Blessings
Anissa
Available HERE – February 5th, 2022
Greetings , Welcome to our February edition and join us in celebrating Black History Month and Valentine's Day!We honor and respect all that have blazed the trail before us and contributed to the African American experience  here in America and abroad!In this special edition we have some interesting topics. Grab your copy today!First let's talk about the cover .This super talented behind the best- kept- secret , producer…