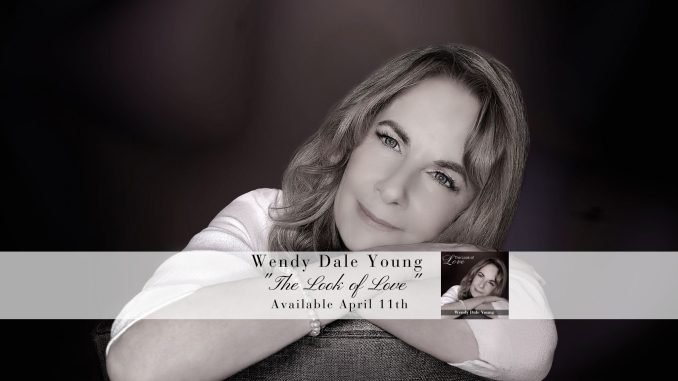 What inspired you to create a smooth jazz cover of "The Look of Love"?
I have always loved this song. As a little girl I heard Dusty Springfield's version. I was haunted. So simple and powerful.
How did you approach reinterpreting such a classic song for a contemporary audience?
I approached if from my heart. Honesty with the lyrics is key.
Can you tell us about your upcoming EP, and what listeners can expect from it?
I'm excited about  the release oof "The Look of Love" smooth jazz cover version produced by Former Motown producer Michael B Sutton. I would hope listeners will love the sultry groove it has.
Your upcoming new release "Unconditional Love" is dedicated to your pets. Can you tell us more about your love for animals and how it influences your music?
 I adore and am touched with how all of my babies, dogs, kitties, horses, even chickens look at me with that look of love. I'm sure I am radiating it right back to them! I feel that same joy and love which inspires me with my musical projects.
April is Jazz Appreciation Month. How do you feel about the role of jazz music in contemporary culture?
I believe the role of jazz music is so important in today's culture. Combining traditional jazz with smooth jazz may offer more of a sophisticated bridge to today's music and to younger listeners that they may relate to.
April 11th is International Pet Day. How do you plan to celebrate with your furry friends?
I will treat my kitties and dog to fresh salmon and more worms for my chickens. And more hugs and kisses, if that is possible!!
Can you share with us a bit about your life and journey as a musician, and how it has led to your current project
My life has always been about music. As a young dancer, always inspired by the music. As my life unfolded so did my musical projects. Always inspired. The journey has taken me to from performing all genres from ballet, musical theatre, cabaret, rock n roll, to songwriting and recently I've written a Musical. Then most recent "The Look of Love." I am so grateful for my passion of music. Literally it has saved my life and got me through some serious turbulent times.
You come from an entertainment family with a rich legacy. How has this influenced your approach to music and the arts?
I was born into creativity, performing  and professionalism thanks to my parents. It totally inspired and influenced me as it's all I've known.
You have worked across a variety of genres and mediums, from ballet to Broadway. What drives your creative curiosity and exploration?
Gosh good question. It's just inside of me and who I am. My head is full of ideas driven by passion and I am constantly being inspired by the littlest things that some may turn into a production of some kind. I never tire from inspiration.
You have overcome significant health challenges. How has this affected your relationship with music, and what advice would you give to others who may be facing similar challenges?
This is a difficult subject for me. Being bed ridden most of my life is something I'd rather forget. But it is part of what made me today. In my gratitude of having my life back I only want to fulfill as much as I am able. My relationship with music never stopped as I became a songwriter and author while laid up. See?
Ha! Passion, inspiration and true love for life. If I can give advice to others who may be dealing with similar challenges… never give up seeking the correct medical attention. One day at a time. When it feels absolutely hopeless try and know tomorrow is a brand new day. And most importantly love yourself. I know how difficult this all is. But please don't give up.