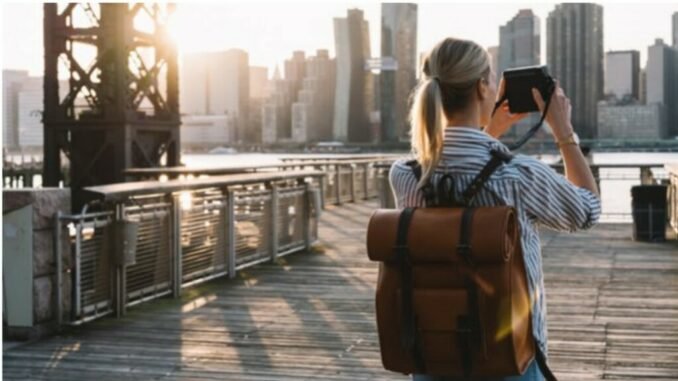 Image credit:  BullRun; File #: 306237484
It's time to pack your bags with the most fashionable clothes and travel to the Big Apple! Learn more about the best ways to prepare for your first trip to NYC.
You finally decided it's time to take your first trip to New York City! This is an incredibly exciting opportunity to see all the things you've witnessed only in movies and feel the New York aesthetic for yourself.
Planning a trip to NYC is much different than planning a trip to any other part of the United States. Here are some ways to prepare for your first trip to NYC!
Where Should You Stay?
You may hear other city names associated with New York City. It can be confusing! New York City consists of five boroughs: Manhattan, Brooklyn, the Bronx, Queens, and Staten Island. Manhattan is the best place to center your trip around, so finding a hotel in Manhattan will be the best way to experience your New York City endeavors.
What's Your Plan?
The best way to prepare for your first trip to NYC is to plan, plan some more, and then have a backup plan. Many people create a list of all the things they want to do. This includes researching restaurants, remembering the hours of operation for historical monuments, and even choosing a Broadway show to see!
NYC has many iconic sites to see, and each person can customize their trip to their own interests to get the most out of their time in the city. You won't feel stressed on your trip when you have backup options.
How Will You Get to NYC?
Now that you have a plan of sights you want to see, you can determine one big question: how will you get to the city? If you're traveling to New York City for a trip, you're most likely arriving by plane. There are three main airports in NYC: John F. Kennedy International Airport, LaGuardia Airport, and Newark Liberty International Airport. Find the one that will help you get to your destination fastest.
How Will You Travel Around the City?
Driving around in New York City isn't the best option. There's immense traffic and pedestrians everywhere! The best options for getting around the city are taking taxi cabs, going on the subway, and walking.
Walking is one of the most efficient ways to travel around New York City. You may want to bring your most fashionable outfits to NYC; it's possible to do it! But remember to wear comfortable walking shoes. High heels in the city will destroy your feet after a long day of walking.
No matter which form of transportation you choose, always pay attention to your surroundings to know with confidence where you're going.
New York City is a bucket list city to visit. Customize your trip so that you can truly experience everything you could ever want in the big city.