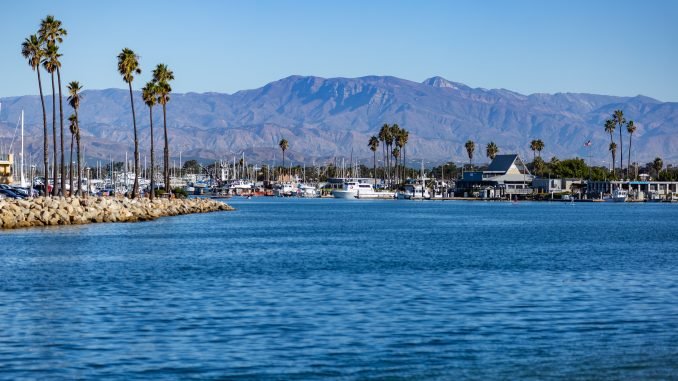 Photo by Lewis McNeal:
Los Angeles, the city of dreams and endless possibilities, is not only known for its glitzy attractions but also hides numerous hidden gems waiting to be explored. If you're seeking a unique and beautiful travel experience in the City of Angels, we've curated a list of special destinations that will enchant and inspire you. From secret beaches to breathtaking vistas, this article serves as your guide to uncovering Los Angeles' most beautiful and lesser-known treasures. Get ready for an extraordinary journey as we share insider tips and map addresses for discovering these hidden gems.
El Matador Beach: Map Address: 32350 Pacific Coast Hwy, Malibu, CA 90265
Tucked away along the Malibu coastline, El Matador Beach is a picturesque paradise that offers a secluded and serene ambiance. Its towering cliffs, rock formations, and pristine sands make it a perfect spot for a romantic sunset stroll or a peaceful day by the ocean. Arrive early to secure a parking spot, and don't forget your camera to capture the mesmerizing beauty of this hidden gem.
Insider Tip: Pack a picnic and enjoy a scenic lunch overlooking the breathtaking views.
The Self-Realization Fellowship Lake Shrine: Map Address: 17190 Sunset Blvd, Pacific Palisades, CA 90272
Escape the bustling city and find tranquility at the Self-Realization Fellowship Lake Shrine in Pacific Palisades. This hidden oasis features lush gardens, a tranquil lake, and serene meditation areas. Take a peaceful walk around the gardens, enjoy the beauty of the lotus-filled lake, and find solace in the serene atmosphere.
Insider Tip: Attend the Sunday morning services for a unique spiritual experience.
The Getty Villa: Map Address: 17985 Pacific Coast Hwy, Pacific Palisades, CA 90272
Experience the grandeur of ancient Greece and Rome at the Getty Villa in Pacific Palisades. This stunning museum showcases a vast collection of Greek, Roman, and Etruscan artifacts in a setting inspired by a first-century Roman villa. Stroll through the beautifully landscaped gardens, explore the captivating exhibitions, and take in the breathtaking views of the Pacific Ocean.
Insider Tip: Admission to the Getty Villa is free, but parking reservations must be made in advance.
The Last Bookstore: Map Address: 453 S Spring St, Los Angeles, CA 90013
Book lovers and art enthusiasts alike will be captivated by The Last Bookstore in downtown Los Angeles. Housed in a historic bank building, this whimsical bookstore features a labyrinth of bookshelves, hidden reading nooks, and stunning art installations. Lose yourself in the enchanting atmosphere as you browse through thousands of books, vinyl records, and vintage curiosities.
Insider Tip: Don't miss the famous book tunnel and the stunning book archway.
The Yamashiro Farmers Market: Map Address: 1999 N Sycamore Ave, Los Angeles, CA 90068
Venture up into the Hollywood Hills and discover the Yamashiro Farmers Market, a hidden gem nestled in the grounds of the iconic Yamashiro Restaurant. This nighttime market offers a vibrant mix of local artisans, food vendors, live music, and stunning city views. Sample delicious street food, browse unique crafts, and soak in the magical ambiance under the twinkling lights.
Insider Tip: Arrive early to catch the stunning sunset views of the city skyline.
Conclusion: Los Angeles is a city full of surprises, where hidden treasures await those willing to venture beyond the beaten path. From secret beaches to cultural havens, this guide has revealed some of the most beautiful and lesser-known destinations in Los Angeles. Armed with these insider tips and map addresses, you're now equipped to embark on a journey of discovery and create unforgettable memories in the City of Angels. So pack your sense of adventure and get ready to explore the hidden gems that make Los Angeles truly special.