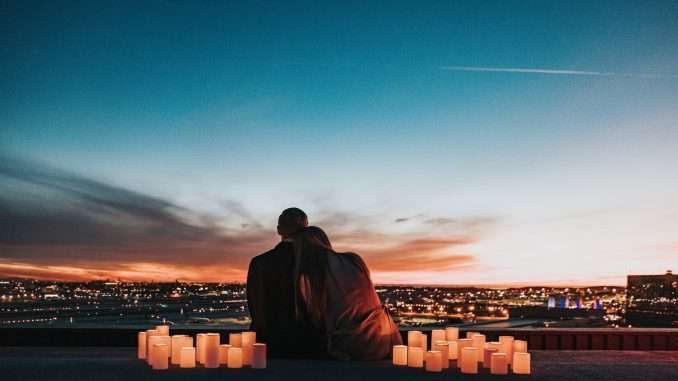 Preparing for a first date can be nerve-wracking, especially when it comes to deciding what to wear. Your outfit can set the tone for the date and can make you feel more confident and comfortable. In this article, we'll provide some tips on how to prepare yourself for an amazing and memorable first date.
https://unsplash.com/photos/EdULZpOKsUE 
Dress to impress
Consider the location
The first thing to consider when choosing an outfit is the location of the date. If you're going to a fancy restaurant or a formal event, you may want to dress up more than if you're going to a casual coffee shop. You can do some research on the location beforehand to get an idea of the dress code and dress accordingly.
Be comfortable
It's important to choose an outfit that you feel comfortable in. If you're constantly tugging at your clothes or adjusting your outfit, it can distract from the date and make you feel self-conscious. Choose an outfit that makes you feel confident and at ease.
Highlight your personal style
Your outfit can be a reflection of your personal style and can help your date get to know you better. If you have a signature style, try to incorporate that into your outfit. This can be a conversation starter and can help you feel more like yourself on the date.
Don't overdress
While it's important to dress appropriately for the location, it's also important not to overdress. If you're going to a casual setting and you show up in a formal gown, it can make you seem out of touch with the situation. Dress in a way that shows you're making an effort, but don't go overboard.
Avoid trends
While it may be tempting to wear the latest trend, it's best to stick to classic, timeless pieces for a first date. This ensures that your outfit won't look dated in the future and can help you avoid any fashion mishaps.
Consider the season
The season can also play a role in what you wear on a first date. In the summer, you may want to wear something light and airy, while in the winter, you may want to wear something warm and cozy. Consider the weather and dress accordingly.
Don't forget about accessories
Accessories can add a finishing touch to your outfit and can help you stand out. However, it's important not to go overboard with accessories. Choose one or two statement pieces to wear, such as a necklace or earrings, and keep the rest of your accessories simple.
Photo by Nathan Dumlao on Unsplash
A confident you = a successful date
Dressing to impress is all well and good, but what's underneath the clothes matters just as much. Let's take a look at other things you could do to make your date even better.
Skincare
Taking care of your skin is an important part of self-care and can help you look and feel your best on your date. Before your date, consider doing a facial treatment, such as a sheet mask, to hydrate and brighten your skin. You can also use a gentle exfoliating scrub to remove any dead skin cells and reveal smoother, brighter skin.
Waxing
If you prefer to have hair removed from your body, consider getting a wax before your date. This can help you feel more confident and sexy. Be sure to schedule your waxing appointment a few days before your date to allow any redness or irritation to subside. If you have particularly sensitive skin, you might consider using laser hair removal as a painless and effective way to get rid of unwanted body hair.
Teeth whitening
A bright, white smile can help you feel more confident and attractive on your date. Consider using a teeth whitening kit or scheduling a professional teeth whitening appointment before your date. This can help remove any stains and give you a brighter, more radiant smile.
Exercise
Exercise is not only great for your physical health but can also help boost your mood and confidence. Consider doing some light exercise before your date, such as going for a walk or doing some yoga. This can help you feel energized and relaxed.
Haircare
Taking care of your hair is another important part of self-care before a date. Consider getting a trim or a blowout to help make your hair look and feel its best. You can also use a hair mask to hydrate and nourish your hair, giving it a healthy, shiny appearance.
Perfume
Wearing a signature scent can help boost your confidence and make you feel more attractive on your date. Consider wearing your favorite perfume or trying out a new scent before your date.
Relaxation
Taking time to relax before your date can help calm your nerves and make you feel more centered. Consider taking a bath, meditating, or practicing deep breathing exercises to help you feel relaxed and calm.
Unusual date night ideas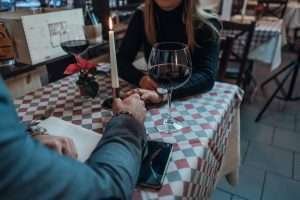 Photo by René Ranisch on Unsplash
Sometimes dinner and a movie are a bit too predictable for a first date, so we thought we'd help by giving you some ideas for a first date. 
Take them on a unique activity
Instead of a typical dinner or movie date, plan an activity that's unique and memorable. Consider taking your date to an escape room, a cooking class, a paint and sip night, or a wine tasting event. This can show your creativity and thoughtfulness in planning a date that's not just a typical night out.
Show off a hidden talent
If you have a hidden talent, like singing, dancing, or playing an instrument, consider showing it off to your date. You can surprise them by singing a song or playing a piece on the piano. This can be a fun and unexpected way to show off your personality and impress your date.
Share an unusual hobby or interest
If you have an unusual hobby or interest, share it with your date. Whether it's collecting rare vinyl records, practicing martial arts, or making your own hot sauce, talking about your unique interests can be a great way to bond and connect with your date.
Take them to a secret spot
If you have a secret spot or hidden gem in your town or city, consider taking your date there. It can be a secluded park, a rooftop bar with a great view, or a hole-in-the-wall restaurant with amazing food. This can show your adventurous side and create a unique experience for your date.
Cook a meal together
Instead of going out to eat, invite your date over to cook a meal together. This can be a fun and intimate way to get to know each other, and you can show off your culinary skills in the process. You can even try cooking a dish from a different culture or cuisine to make it more interesting and unique.
Plan a surprise
Everyone loves a good surprise, so consider planning a surprise for your date. It could be anything from arranging for a friend to come and play a song for them, to setting up a mini scavenger hunt with clues that lead to a fun surprise at the end. This can show your thoughtfulness and creativity, and leave a lasting impression on your date.
In conclusion, there are many unusual ways to impress your first date. From unique activities and hidden talents to looking drop dead gorgeous and smelling amazing, these ideas can help you stand out and make a memorable impression. Remember to be true to yourself and have fun, and your date is sure to be impressed by your unique personality and creativity.