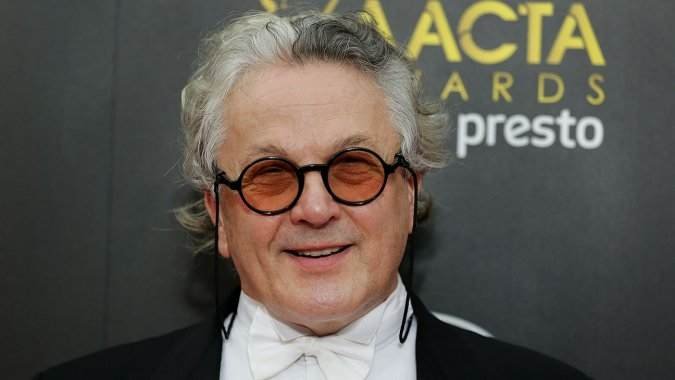 Australian director George Miller has been selected to head the jury at the upcoming 69th Cannes Film Festival, which will run from May 11-22, the festival announced today.
Miller, who has been nominated for the best director Academy Award for his latest film Mad Max: Fury Road, also a best picture nominee, was at Cannes last May when Fury Road screened as an official out-of-competition selection.
"What an unmitigated delight!" the 70-year-old director said in a statement. "To be there in the middle of this storied festival at the unveiling of cinematic treasures from all over the planet. To spend time in passionate discourse with fellow members of the jury. Such an honor. I'll be there with bells on!"
"The 2016 Festival de Cannes is all set to welcome a big-hearted film lover and a great human being," the festival said as part of the announcement.
Born in Queensland, Australia, Miller launched his feature directing career in 1979 with the original Mad Max road movie, which also introduced Mel Gibson to international audiences. That film was followed by the three sequels Miller directed, 1981's The Road Warrior, 1985's Mad Max Beyond Thunderdome and last year's Fury Road, which collected a total of 10 Oscar nominations and grossed $375.8 million worldwide.
Hollywood Reporter