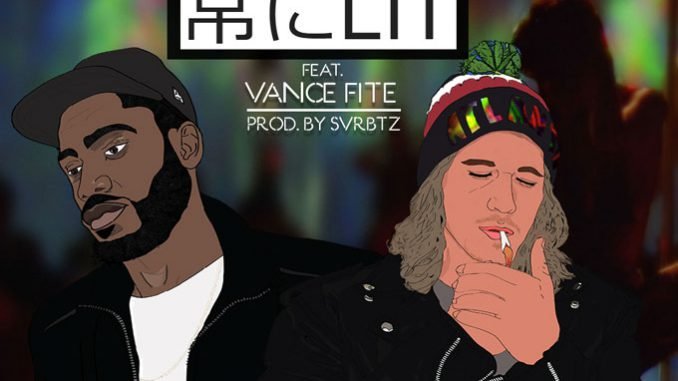 The Fleet Music: "Constantly Lit" Ft. Vance Fite – a free-spirited feeling that is infectious to the listener
Posted By: Rick JammPosted date: June 14, 2016in: New ReleasesNo Comments
The Fleet Music is a collaborative musical experience comprised of Producer/Recording Artist SvrBtz (pronounced Saviour Beats) & Recording Artist NikolaPoe. The pair haVE been friends since the tender age of 13 but it wasn't until after high school that they decided to form The Fleet because they were sick of turning on the radio and being disappointed, not with the music but with themselves because they knew they could do better!
The Fleet Music is currently working towards releasing their debut EP "Sky Above, Earth Below" and in the meantime have dropped a few singles, including "Constantly Lit" Ft. Vance Fite. There have been a few artists over the years who've managed to take an admittedly stale and clichéd genre like rap and turn it into something truly spectacular.
I rarely enjoy the Hiphop, R&B and Pop crossovers currently doing the rounds as there's just something about trite lyrics and stale beats that just turns me off.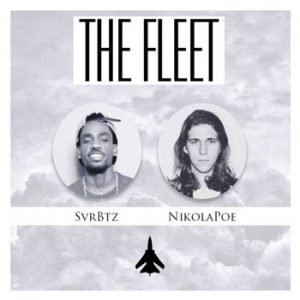 The-Fleet-Music-bandBut when I first saw the video for "Constantly Lit", I stopped everything I was doing and watched. It wasn't just the video, which yes, was very well done. The song itself was so well-crafted, the melody so infectious, the lyrics not too simple, but not too complex. It was one of those rare candidates for perfect crossover urban song. These dudes sing, rap and produce, but mostly they amaze for sheer talent and energy.
NikolaPoe's vocals are very strong, catching emotional shifts as he reaches a higher pitch. The stunning mesh of atmospheric musical arrangements, lyrical content and precise vocal delivery make this track a total highlight. The track bounces along at a great pace that captures the vibe of the song while conveying a free-spirited feeling that is infectious to the listener.
If you are looking for a cure for dull, monotonous, uninspired, unadventurous urban contemporary music, take a few doses of The Fleet Music. They offer an amazing kaleidoscope of flawless rapping, lyrical prowess, an in-your-face attitude, and impressive singing for today's musical connoisseur.
Simply well done, "Constantly Lit" Ft. Vance Fite is an appropriate deviation from the usual mainstream radio fodder. If you do not know who The Fleet Music is then you must familiarize yourself with their music and all the soul and heart they put into their songs. This is a track that shows you what truly talented people can do with hip-hop when they really care about their music and not just making a name for themselves.
If anything, we should be thankful to The Fleet Music for remembering that it is quite all right to be artistically ambitious and innovative. With their creative thoughts, edgy sound and unique personalities they are able to catch your attention and once they have it, they never let it go!