The best Los Angeles movies of all time
These 57 Los Angeles movies—shady noirs, sunny comedies and even a sci-fi nightmare or two—truly get the City of Angels
Nothing makes us feel more like a proud local than seeing our sprawling city sneak onscreen in an authentic way. But which movies wear it best? There's a lovable side of L.A. that you can find on film if you look hard enough: In ranking our list of the best Los Angeles movies, we found it in gritty nighttime thrillers, euphoric Hollywood rom-coms, cultural touchstones and everything in between. (Pardon our occasional cynicism: As you know, hating on this town is part of loving it.) If you're thirsty for more cinematic inspiration, check out the best L.A. movie theaters and L.A. outdoor movies—and happy viewing, Angelenos.
25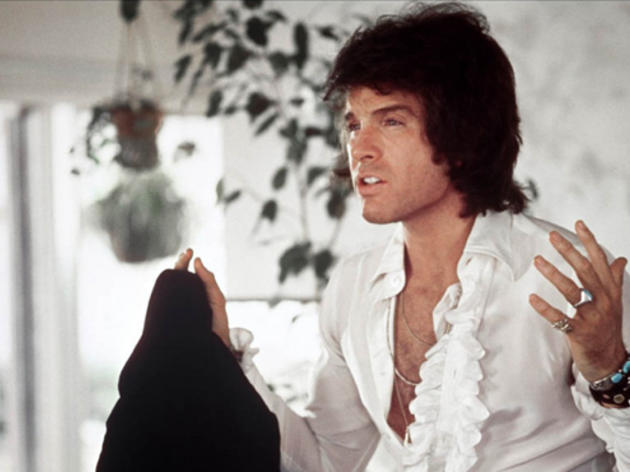 Horndog Beverly Hills hairdresser George (Warren Beatty) frantically motorcycles between a girlfriend (Goldie Hawn), a lover (Lee Grant) and an ex (Julie Christie) on the day that California's Richard Nixon is elected President. Hippie auteur Hal Ashby and scribe Robert Towne turned a jaundiced eye to the flameout of the sexual revolution.—Stephen Garrett
26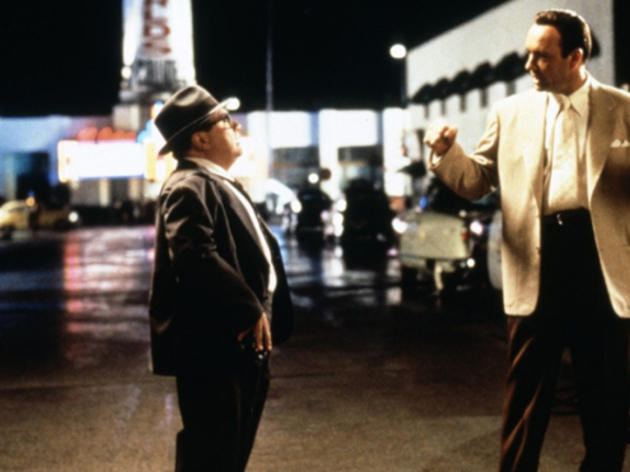 Both a gorgeous throwback to '50s Hollywood tough guys and a piercing comment on the post–Rodney King '90s, Curtis Hanson's tightly wound cop drama runs on the tension between L.A.'s dream-factory mechanics and the sordid reality. It's a place where one could run into a hooker at the Formosa Cafe who looks like Lana Turner—or into the real Turner herself.—David Fear
27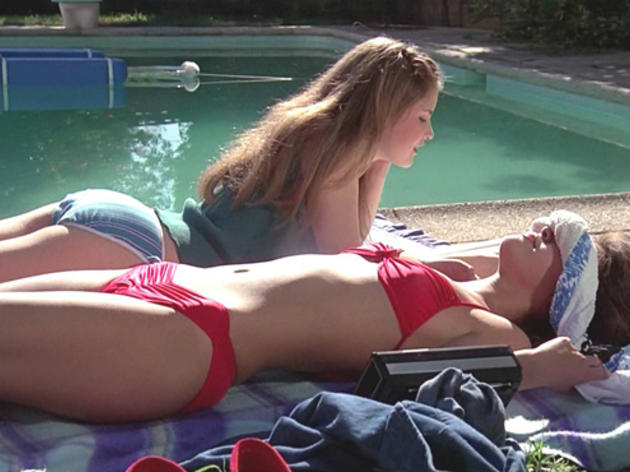 Fast Times at Ridgemont High (1982)
A Valley movie through and through (though never by name), this Cameron Crowe–penned teen comedy gains as much of its authenticity from expert location work as it does from heartfelt coming-of-age performances. There's no actual Ridgemont High School, but the Sherman Oaks Galleria is immortalized, and if you're looking for deflowering spot "the Point," it's a little-league dugout in Encino.—Joshua Rothkopf
28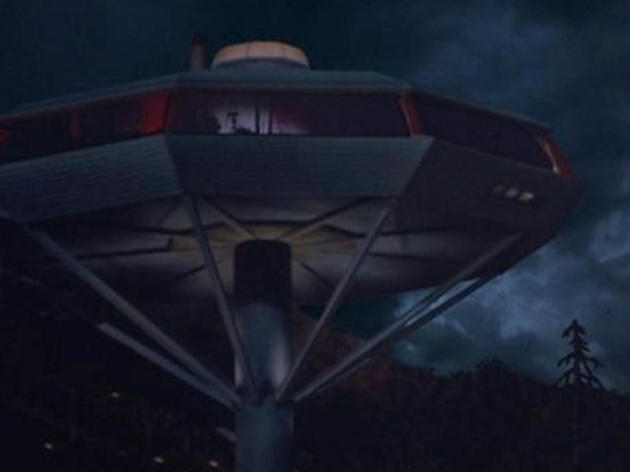 When Brian De Palma decided to update Rear Window, he went sky-high: to the Hollywood Hills' octagonal Chemosphere, an icon of architectural Modernism. In addition to this ominous bachelor pad, the movie visits a surfeit of L.A. landmarks (many of them now gone), such as the beloved Tail o' the Pup hot-dog stand, the swank Rodeo Collection mall and Tower Records.—Joshua Rothkopf
29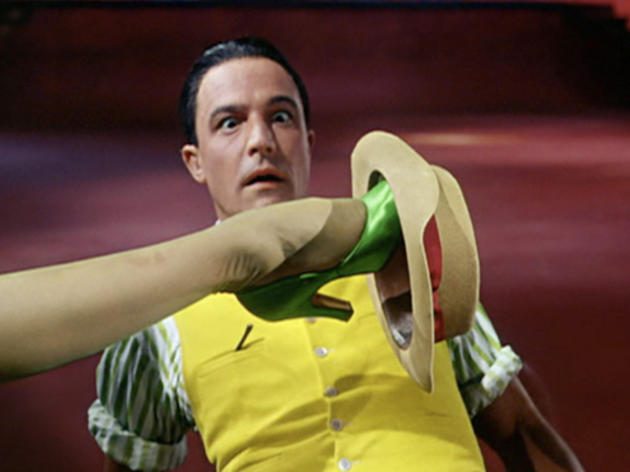 Singin' in the Rain (1952)
The subject of this crown jewel of Hollywood musicals is, unsurprisingly, Tinseltown itself. Gene Kelly plays a silent-movie star making an uneasy transition to sound. His failed screen test is a classic comedy set piece, but it's the giddy, astonishing musical numbers—especially the peerless title love ballad, shot on a two-block-long back-lot set—that will forever mark this as one of La-La Land's creative peaks.—Keith Uhlich
30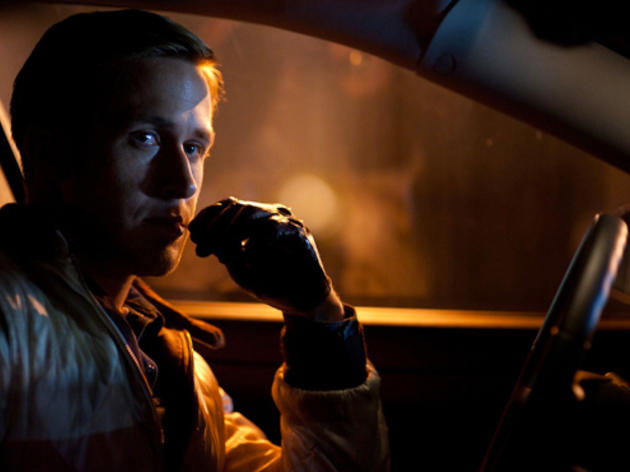 Nicolas Winding Refn's thriller (starring Ryan Gosling as a stoic stick man) is a throwback to the neon-lit loner cinema of the 1980s, especially the brooding action pictures of Walter Hill. Refn gets the situational details pitch-perfect, from the low-rent body shops and eateries of less-glamorous L.A. to that most recognizable of local activities: late-night cruising.—Joshua Rothkopf
31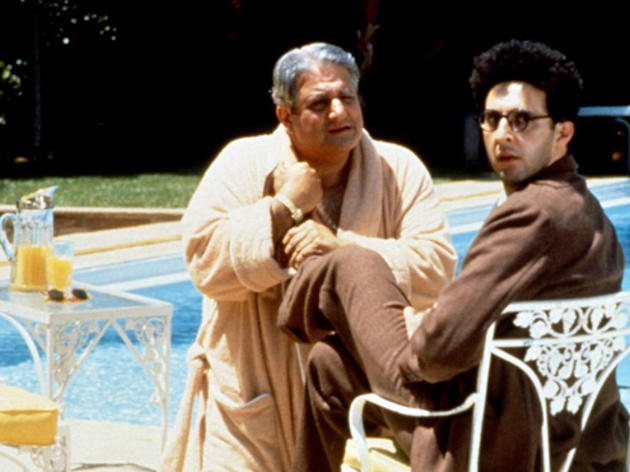 In the Coen brothers' surreal 1940s-set comedy, an Odets-like East Coast playwright reluctantly goes West for a potentially lucrative screenwriting gig ("a wrestling picture!") and gets tangled up in mystery, murder and writer's block. The satire cuts deep: From lowest-common-denominator studio moguls to cynically tough-talking gals to naively idealistic artistes, no California type is let off easy.—Keith Uhlich
32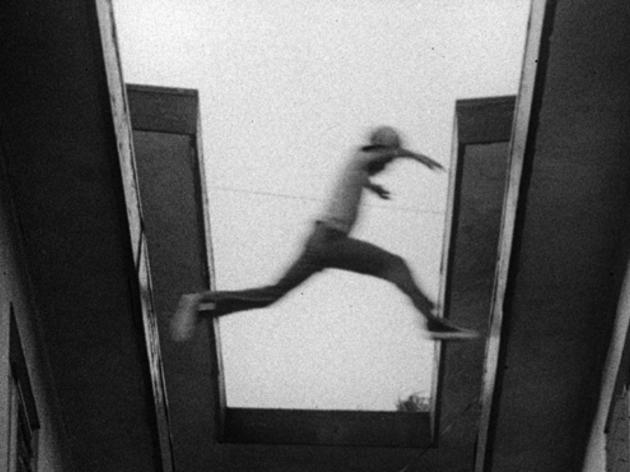 The neighborhood of Watts has never been as poetically rendered as it is in Charles Burnett's iconic indie. Though its shots of the area's riot-scarred streets double as a historical document of the African-American district, it's the way Burnett restores dignity to the community that gives this movie its staying power.—David Fear
33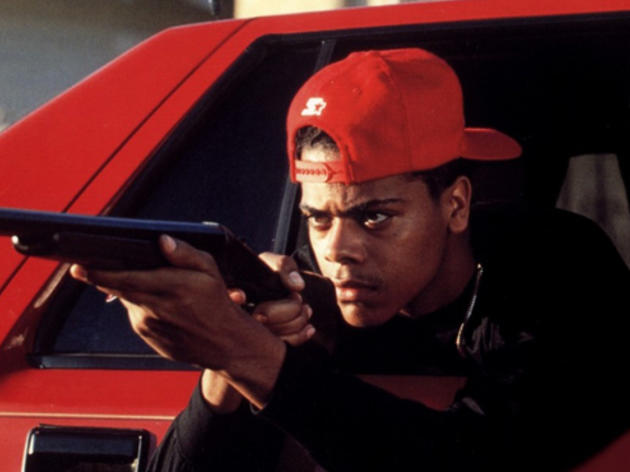 South Central native and USC grad John Singleton gives his own soul-crushing update to the PG-rated delinquency of white-bread classics like American Graffiti. In this sobering coming-of-age film, cruising doesn't lead to pickups but to hit jobs, and getting into college isn't as important as getting out of Compton alive.—Stephen Garrett
34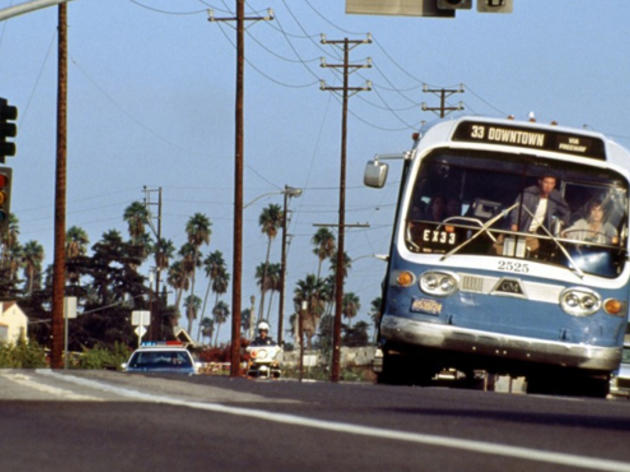 Hero cop Keanu Reeves and plucky passenger Sandra Bullock can't let an explosives-laden bus dip below 50mph (thanks a lot, mad bomber Dennis Hopper) in this relentlessly paced blockbuster. There's tons of barreling-down-the-freeway fun to be had, and many City of Angels institutions—from LAX to Grauman's Chinese Theatre—get in on the action.—Keith Uhlich
Discover the best things to do in L.A.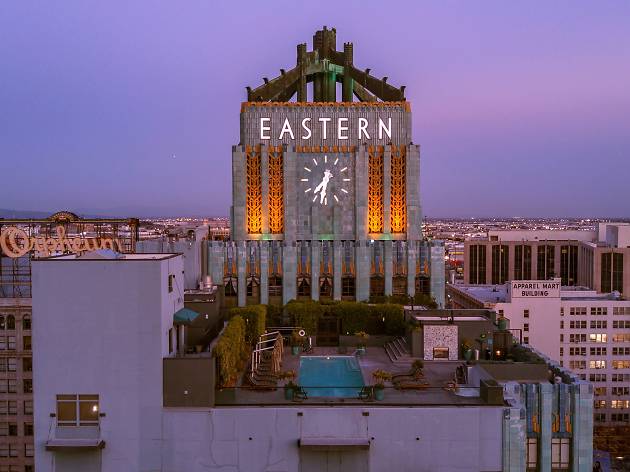 Photograph: Courtesy Sterling Davis