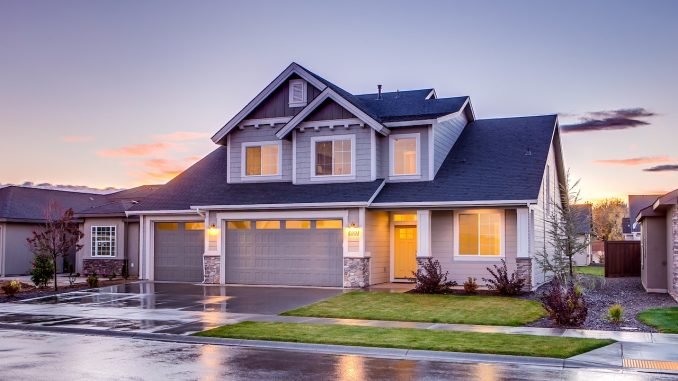 Selling your home is not just about listing it on the market; it's about presenting it in the best possible light to capture buyers' attention and generate strong offers. However, to sell a home at a good price, you must pay attention to some important details.
Did you know that in Pittsburgh, a city known for its vibrant real estate market, the local dynamics have shown exceptional strength in recent years, as highlighted by the Pittsburgh Technology Council? With steady growth in home sales and consistent increases in median home prices, Pittsburgh has become an enticing city for buyers and sellers alike.
This trend highlights strong demand for well-presented and market-ready properties, emphasizing the importance of strategic preparations to maximize your home's value in this thriving market.
So, let's get started:
Invest in Value-Adding Improvements
Strategic upgrades and enhancements are vital in elevating your home's appeal and perceived value. When considering such upgrades, it is crucial to prioritize replacing outdated windows with modern, energy-efficient alternatives.
In cities like Pittsburgh, where warm, cloudy conditions characterize summers while winters bring intense cold, wet, and snowy weather, outdated or inefficient windows pose challenges like persistent drafts, significant energy loss, and increased utility costs. However, upgrading to energy-efficient windows effectively enhances insulation, reducing winter heat loss and minimizing summer heat gain. This creates a cozy indoor atmosphere, lowers heating and cooling costs, and improves the home's overall value.
When considering window replacement, choose a reputable and experienced local contractor specializing in Pittsburgh replacement windows, ensuring the delivery of high-quality results. By providing customized window solutions that cater to your requirements and seamless professional installation, these companies offer a wide range of high-quality windows, combining style, durability, and energy efficiency.
Declutter and Depersonalize
To prepare your home for the market effectively, creating a clean and neutral environment is vital to decluttering and depersonalizing the space.
Begin by eliminating unnecessary items and clutter from rooms, organizing shelves, and tidying up storage areas. Decluttering fosters a sense of openness and spaciousness that appeals to potential buyers.
Equally important is depersonalizing the space by removing personal photographs, memorabilia, and overly specific decorations that might divert buyers from imagining themselves in the home. The objective is to provide a blank canvas that allows buyers to imagine their furniture, decor, and style within the space.
Make Necessary Repairs
Preparing your home to be in prime condition is paramount before listing it on the market. Begin by thoroughly inspecting your indoor and outdoor property to identify visible signs of damage like broken fixtures, leaky faucets, creaky drawer slides, or damaged flooring. Addressing these issues enhances functionality and demonstrates your meticulousness as a homeowner.
Additionally, prioritize repairing structural concerns like wall or foundation cracks to alleviate buyer apprehensions and exhibit proactive maintenance.
Upgrade the Kitchen
Enhancing the kitchen, often considered the heart of the home and a major selling point, can attract potential buyers.
Begin by evaluating the condition of your current appliances and replacing outdated or worn ones with energy-efficient models, particularly stainless-steel options that offer a sleek and contemporary aesthetic.
Additionally, updating countertops with durable and visually appealing materials like quartz or granite can significantly elevate the kitchen's appeal. Moreover, refinishing or repainting outdated cabinets can create a more modern and cohesive ambiance, or opt for a cost-effective solution by replacing cabinet doors and hardware.
Maximize Storage Space
Buyers value homes with ample storage solutions to keep living areas clutter-free. By organizing closets and storage spaces, you can demonstrate your home's storage potential and make a lasting impression on potential buyers.
Focus on key storage areas like walk-in closets, kitchen cabinets, and the garage. Invest in storage solutions tailored to these areas, such as closet systems and wall-mounted storage in the garage.
Highlight your home's unique storage features, such as built-in shelving or hidden compartments, to add value and set your home apart.
Highlight Energy Efficiency
Today's eco-conscious buyers prioritize homes that minimize their ecological footprint and offer energy-saving solutions. Incorporating energy-efficient features enhances your home's appeal and market value.
Start by installing LED lighting throughout your home. Buyers are often drawn to LED lights due to their energy efficiency and extended lifespan. Programmable thermostats optimize heating and cooling, reducing energy waste and utility bills.
Consider renewable energy sources like solar panels or a solar water heater. These investments reduce reliance on traditional energy and offer long-term financial benefits.
Spruce Up the Landscaping
Your property's outdoor space is visitors' initial impression of your home, and an appealing and well-maintained landscape greatly contributes to its curb appeal.
Begin by trimming bushes and hedges for a tidy appearance. Enhance your landscape with colorful plants and flowers that instantly transform its look.
Add charming elements like pathways, decorative stones, or a garden bench. These features provide a warm ambiance and offer potential buyers a glimpse of your home's outdoor living potential.
Create a Welcoming Entrance
Creating an inviting entryway is crucial as it sets the tone for potential buyers approaching your home.
Begin by selecting a new welcome mat for the front door that is clean and attractive. A fresh and inviting rug adds a decorative touch and serves a practical purpose by keeping dirt and debris outside.
Evaluate the condition of your front door and refresh it with fresh paint or stain in a complementary color, creating an appealing focal point.
Showcase Versatile Rooms
When preparing your home for sale, it's essential to present adaptable rooms that can meet the diverse needs of potential buyers.
Consider designating a room as a home office or a combination home office/guest room. Set up a functional workspace with a desk, chair, and storage solutions while providing a sofa bed or futon for guest accommodation. This demonstrates the room's potential to cater to work and guest requirements, appealing to buyers needing a home office or those who frequently host visitors.
Market Your Home Strategically
Effectively marketing your home is as crucial as its physical preparation to attract a diverse pool of potential buyers. Market your home by listing it on popular real estate websites and platforms with broad reach.
Craft detailed property descriptions that accentuate your home's distinctive features and selling propositions. Captivating, high-quality photographs and virtual tours offer visual representations that capture the interest of potential buyers, inspiring further exploration.
Conclusion
Selling your home is a significant endeavor that requires careful planning and execution. By implementing the tips above, you can maximize your home's market value and increase your chances of a successful sale.
Remember, selling a home is not just about the physical aspects but also about creating an emotional connection with potential buyers. With strategic planning, attention to detail, and professional assistance, you can confidently navigate the selling process and achieve a desirable outcome.