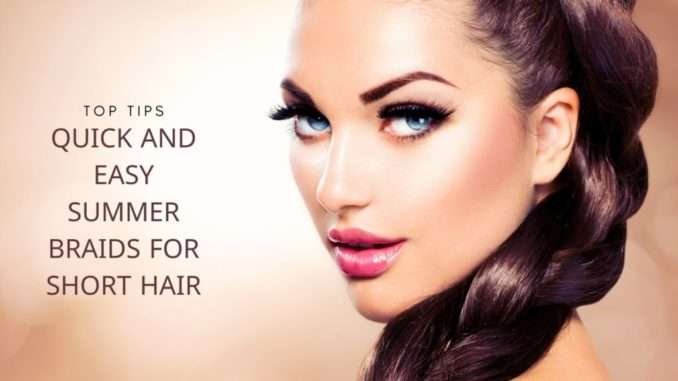 Twin crown braids
Give regular braids a break and try this crown braid instead. Section hair the centre and form two braids on each side, pin them at the back or create a bun.
Side braid and ponytail
Start as a braid at the crown and tie it into a low ponytail at the nape to keep hair and flaways off your face this summer.
Messy braids
Who said braids have to be neat? Messy braids are in use it to your advantage! Grab few sections of your hair and braid them loosely. Grab all the loose, messy braids and pin them back together.
Single crown braid
Whether you have overgrown bangs or just want to try something new. This hairstyle looks great with a loose t-shirt and boyfriends jeans. Grab a small section from the crown area and braid it, secure with a hair tie.
Cornrow braids
If you haven't already, give cornrow braids a try and you won't be disappointed. They look stunning on girls with short hair and suit almost every outfit.
Picture courtesy: Pinterest
source Beautifulin