Let's talk about your New Year's Resolutions. Losing 20 lbs.? Simple. Quitting delicious cigarettes? Done! Mastering the deadly art of Brazilian capoeira? Ambitious, but doable. Getting your movie into a major US film festival? Possible starting today. But as with any goal, reaching your target 2018 achievements starts with identifying specific action items.
So let's start by visualizing where you are right now. There you sit: a fine cut (or a rough cut, even) of your long-gestating passion project waiting there patiently on an external hard drive, dying to be seen, all but literally burning a hole in your threadbare indie filmmakers' pocket.
What to do? Especially during these long, late-winter months when the promise of festival season seems like the artifact of an impossibly distant future? Well, we've got good news for you: submissions for the 2018 LA Film Festival are open—starting today.
Of course, the big difference is that starting this year, the LA Film Festival is moving to September—but remaining unchanged will be the Festival's commitment to innovative storytelling, intimate and informative filmmaker panels, productive networking opportunities and great films—including (hopefully) yours!
"The secret to dramatically changing something is to change it," says LA Film Festival Director Jennifer Cochis. "Film Independent is so proud of the work we've done in showcasing new American and international cinema that embraces diversity, innovation and unique perspectives. I sincerely look forward to better serving filmmakers, film lovers, the city and the industry in the fall of 2018 and beyond."
The early deadline for 2018 submissions is February 12. The regular deadline is April 9 and the late deadline is May 21. Film Independent Members have until June 1 to take advantage of the late deadline. For more information, including how to submit, just click here.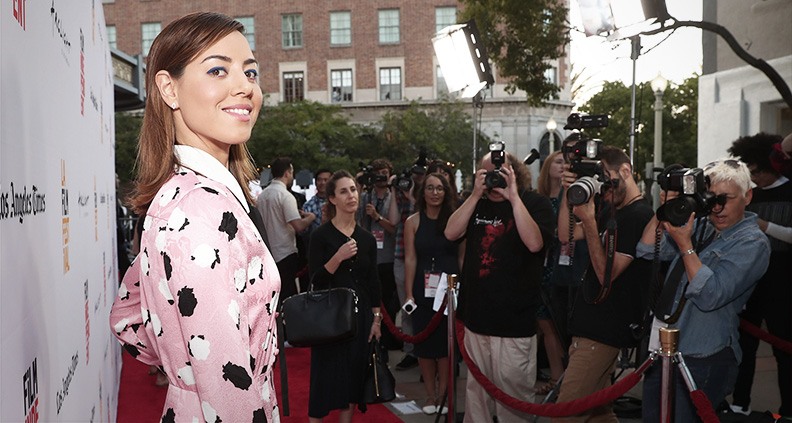 We're looking for diverse stories and unique points of view. Got a horror movie? We want it for our Nightfall section. Got a movie inspired by Los Angeles? We want it for LA Muse. Horror movies inspired by Los Angeles? YES, PLEASE. Long story short, we want your movie—be it a feature, documentary, short film or episodic web series.
There's only so much we can convey about the Festival's benefit to filmmakers in a single blog post. For a much more comprehensive look at what makes our community of filmmakers so inspiring, please check out this keynote speech from 2017 LA Film Festival Spirit of Independence winner Miguel Arteta, director of Chuck and Buck, The Good Girl and this year's Spirit Award nominated Beatriz at Dinner.
Even better, as a 2018 LA Film Festival filmmaker your film immediately becomes qualified for a variety of prestigious film awards, including the Film Independent Spirit Awards (for feature-length films), Cinema Eye Honors for Nonfiction Filmmaking (documentaries) and the Academy Awards in the Narrative Short, Animated Short and Documentary Short Film categories. Study up by checking out our submission guidelines and filmmaker FAQ.
So push all of those other self-improvement aspirations to the side—you can try stand-up comedy or learn how to cook any old time. Right now is the time to get your movie out there and submit it to the LA Film Festival. Start out 2018 right.
To learn more about Film Independent, subscribe to our YouTube channel or follow us on Twitter and Facebook. To learn how to become a Member of Film Independent, just click here.