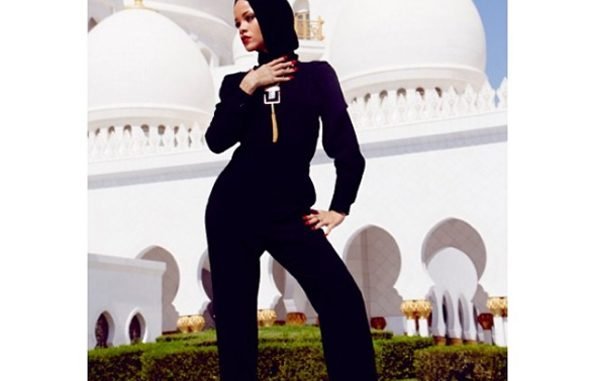 Two big names – covering very different genres – have been announced for the F1 concerts in Abu Dhabi this year.
The first two headliners for this year's Yasalam after-race concerts at the Abu Dhabi F1 have been announced – and they are Barbados export Rihanna and legendary arena-filling dance duo The Chemical Brothers.
Rihanna will be playing on Sunday November 27, while the Chemical Brothers will take to the stage on Friday November 25.
Unfortunately, as always, these gigs will remain exclusive to Abu Dhabi Grand Prix race ticket holders.
Rihanna, having just played at Coachella, is still one of the biggest (and baddest) names in R&B: she's tied second-equal with The Beatles after having spent 59 total weeks at No. 1 on the Billboard Hot 100. Her latest album Anti went platinum after just two days: also, if you've managed to get through 2016 without getting Work stuck in your head, you've done better than us.
The Chemical Brothers are known for their festival-rocking electronic beats – made up of Tom Rowlands and Ed Simons, and formed in Manchester back in 1989, the boys will bring full-throttle dance music to the Yas Island stage.
Here's the rousing, manic, robotic and layered 2015 tune Sometimes I Feel So Deserted from The Chem Bros:
While they did release an album – Born in the Echoes – last year, they have slowed down their touring schedule, so this is a fairly rare chance to see the lads, strobe lights and all. You've probably heard their latest song – the excellent, moody and yet uplifting Wide Open featuring Beck ("she's getting away from me…").
Rihanna was in the capital in 2013 for a gig during her Diamond tour, and she visited the Grand Mosque while she was here (she was reportedly asked to leave due to not getting permission for a photoshoot):