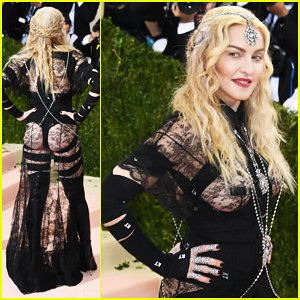 The 2016 Met Gala on Monday was the place to be for celeb-spotting. Though if you weren't there to catch all the action, don't fret. Thanks to the power of social media, many of the power-players in the house shared their best moments for the rest of us to see.
Beyonce Coats Herself in Nude Latex for Met Gala 2016
Guests on the night included Kanye West and Kim Kardashian, Beyonce, Taylor Swift,  Lady Gaga, Madonna, Katy Perry, Zayn Malik and Gigi Hadid, Selena Gomez, Demi Lovato, Nick Jonas, FKA Twigs and Robert Pattinson, Wiz Khalifa, Nas, Tyga, and many, many more.
Check out some of the best pictures and comments shared by stars from the music world.