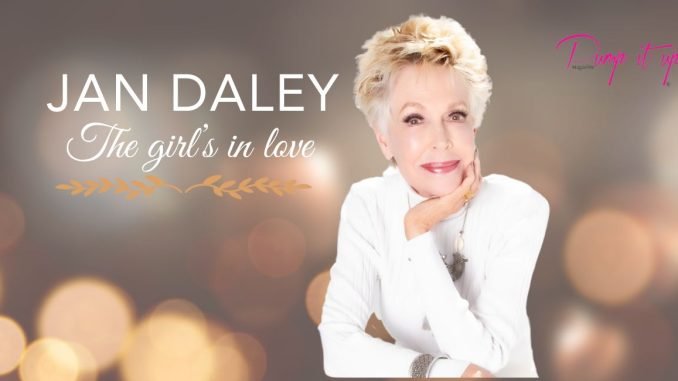 The Santa Clarita Veterans Day Ceremony is thrilled to announce that acclaimed vocalist Jan Daley will take the stage as both a performer and Master of Ceremonies for this year's commemorative event. The ceremony, set to take place at the Veterans Historical Plaza, promises to be a moving tribute to veterans and their invaluable service to the nation.
Scheduled for November 11th, 2023, the Veterans Day Ceremony will commence at 11:00 a.m. PST at the Veterans Historical Plaza, located at 24275 N. Walnut Street. The event is expected to last approximately one hour, with an estimated audience of around 400 attendees, including veterans, their families, and members of the local community.
Jan Daley, a highly respected artist with an illustrious career, will showcase her remarkable talent by performing a selection of her favorite songs. As part of her role as Master of Ceremonies, she will also guide the event's proceedings, introducing distinguished guests, sharing heartfelt anecdotes about the USO and her father's legacy, and leading attendees in a rendition of the National Anthem.
The ceremony is designed to honor the sacrifices and contributions of veterans, offering a platform for the community to express its deep gratitude. Jan Daley's involvement adds an extra layer of poignancy to the event, underscoring the importance of remembering and appreciating those who have served.
In preparation for the ceremony, Jan Daley will curate a playlist of her most beloved tracks from her remarkable career. These musical selections, carefully chosen to fill the 45-minute performance window, will contribute to the event's solemn and uplifting atmosphere, resonating with the audience in attendance.
"We are honored to have Jan Daley as an integral part of this year's Veterans Day Ceremony," Santa Clarita Veterans Day Committee. "Her musical artistry and heartfelt presence will undoubtedly enhance the ceremony's significance as we gather to honor our veterans."
For the latest updates, event details, and to learn more about the Santa Clarita Veterans Day Ceremony, please visit www.jandaley.comThe website also features captivating images from previous ceremonies, offering a glimpse into the meaningful proceedings.
About the Santa Clarita Veterans Day Ceremony:
The Santa Clarita Veterans Day Ceremony is an annual event dedicated to paying tribute to the men and women who have selflessly served in the United States armed forces. The ceremony fosters community unity and appreciation for veterans and their families.
About Jan Daley:
Jan Daley is a renowned vocalist celebrated for her exceptional career and captivating performances. With a diverse musical repertoire, Jan's artistry has resonated with audiences across the globe. Her participation in the Santa Clarita Veterans Day Ceremony underscores her commitment to using her talents to honor veterans and their invaluable service.