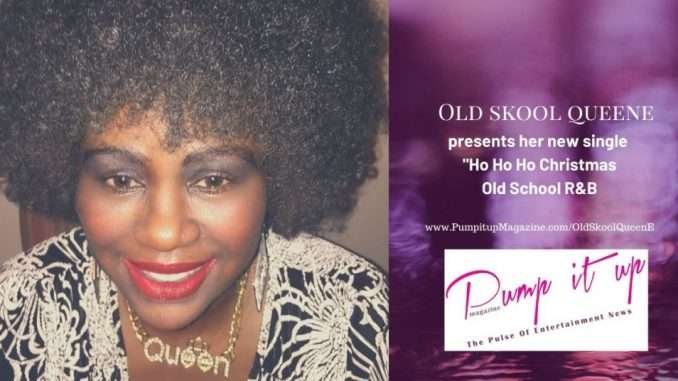 Great to have you on Pump it up Magazine. Please, introduce yourself?
I am Old Skool QueenE from the good old days of Love for our Neighbors and Respect of our Elders and Brothers and Sisters.  I aim to school you on certain subject matters in some of my Music lyrics.  I am a Poet and tend to get very poetic and will Rap a message out to get a point across like in my Political Correct song called "Shut My Mouth".   As it says in my on-line BIO I am a product of parents who loved music. My Father sang Doo Wop on D.C. street corners and in a Group called Glow Tones in the early 1950s -60s and my Mother sang Gospel in a Professional Gospel Choir Group that cut several Albums. 
2. How did you get started in the music business?
 I started seriously writing music 6 years ago after working my 9 to 5 day job.  I worked part-time with other Singers to produce and release my first Compilation Album that involved four Singer Artists.
3.      Tell us about your new single? And what's the story behind it
I currently like to share that I am in mourning for my Mother I lost and buried just two months ago September 2019 who was 93 years young this November.  She performed in several of my songs as a background Singer and she performed in several Music Videos. I shall miss her critique of my Music dearly as well as the love she shared to me and my family members.
I like to dedicate our Holiday songs I released in her memory.  She can be seen in my Music Video singing background in Thanksgiving, by QueenE.  And she can be heard a little bit in my new Christmas songs called:  HoHoHo Christmas and my D.C. Go-Go song called Christmas Cheer!
4.      What makes your music unique? And how would you describe it? (genres/sub-genres)?
I am born and raised in Washington, D.C. and was influenced by our Go-Go genre played by Rare Essence, Chuck Brown, EU, and Sugar Bear. But I'm also greatly influenced by the Motown sounds of Marvin Gaye, Stacey Lattisaw, Johnny Gill, Donny Hathaway and other D.C. Natives.
5.      Who are your biggest musical influences? And any particular artist/band you would like to collaborate with in the future?
But I'm also greatly influenced by the Motown sounds of Marvin Gaye, Stacey Lattisaw, Johnny Gill, Donny Hathaway and other D.C. Natives.
6.      Which is the best moment in your musical career that you're most proud of? (awards, projects or public performances etc)
Releasing a Gospel Genre song for my now deceased Mother Esther called "The Book of Esther."  I wrote it specifically for her and gave her a Solo part to make it our Duet because both her name and my name is Esther.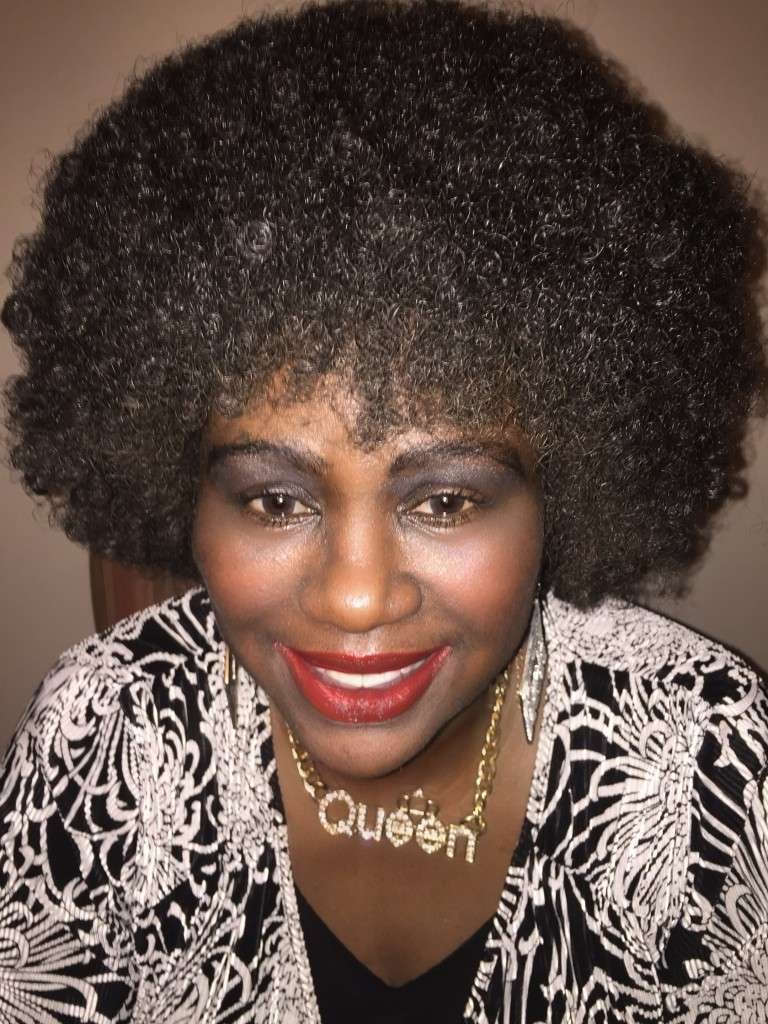 7.      What advice would you give to aspiring musicians?
I'd advise that you believe in yourself and your work and keep practicing at it.  Read to learn the Music Business. Attend any workshops given for the Music Business on-line or in-person.  Just read and study as much as possible.
8.      If you had one message to give to your fans, what would it be? 
Be Blessed, and Happy Holiday.
9.      What's next for you? Any upcoming projects or tours?
I am in planning mode for my first International DMV stands for D.C., Maryland & Virginia, Roller Skating Showdown.  It is scheduled for this coming Spring Break weekend in April.  I am seeking a few Sponsors to help with DJ Fees and Accommodations.  Our Washington, D.C. area has a huge RollerSkating Community that lives for this sport.
I too am a die-hard Roller Skater myself and I support this sport 100%.  Any and all Businesses are welcomed to partner and help Sponsor to promote this Event.  I shall only serve as a Hostess and Coordinator but I do plan to have completed my new Single for this Event.
In the meantime, please enjoy my already released Holiday songs. In memory of my mother Esther, please get a download of the Gospel Rap song called Thanksgiving.  I shall donate a portion of it to my Charity for the Homeless.
Happy Holiday!
To know more about Old Skool QueenE
www.soundcloud.com/oldskoolqueene