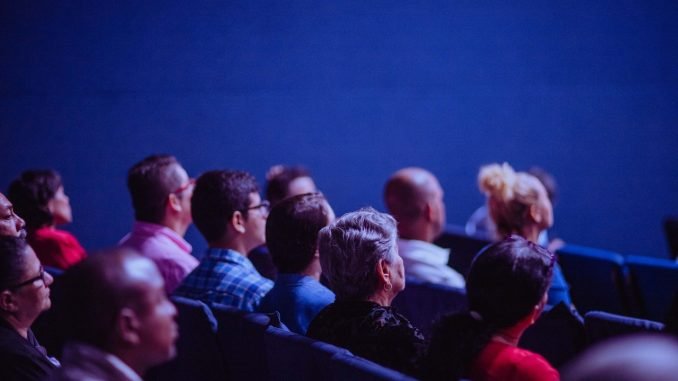 Photo by Luis Quintero:  
Embark on a journey into the dynamic realm of production music with the Production Music Association (PMA). As a formidable force representing over 670 music publishers and composers, the PMA is committed to championing the unique value of production music, fostering collaboration, and ensuring a prosperous future for its diverse membership.
Why Attend PMC 2023?
Innovative Insights: Immerse yourself in the transformation of production music catalogs through the lens of AI, unlocking new creative possibilities.
Networking Opportunities: Forge connections with industry professionals, expand your network, and explore potential collaborations at the PMC 2023.
When: October 3-5, 2023
Where: Sheraton Hotel, Universal City, Los Angeles
Mission and Membership
The PMA's mission is crystal clear — to deliver education, support, and advocacy to its diverse membership, collectively managing over 1,000,000 individual copyrights. With major labels, independent boutiques, emerging composers, and Grammy™ winners in its fold, the association weaves a rich tapestry of talent and expertise.
Fulfilling Our Mission
The PMA actively realizes its mission through:
Collaborative Advocacy: Working alongside performing rights organizations, legislators, legal counsel, and content creators to enhance the reporting, monitoring, collection, and distribution of performance fees and royalties.
Community Building: Providing a platform for members to engage in creative and business collaborations, fostering a community aligned by common interests.
Education: Offering educational initiatives to members and the broader marketplace about music rights and other pertinent issues in the production music community.
Showcasing Talent: Creating opportunities for composers and publishers by showcasing their music and facilitating connections.
Historical Journey
In 1997, the PMA emerged in response to a looming threat — a proposal to cap production music royalties. Overcoming professional differences, production music companies united to successfully oppose the issue, leading to the formation of the PMA. This marked the inception of a journey to build a resilient and united community.
Today and Tomorrow
The PMA remains at the forefront of industry evolution, tackling a spectrum of issues. From shaping industry-wide technology standards to hosting successful events like the annual Production Music Conference and engaging in global outreach, the association is committed to progress.
Accomplishments and Advocacy
The PMA takes pride in its achievements:
Ensuring millions of dollars in performance royalties reach entitled writers and publishers.
Advocating for issues related to direct licensing and non-exclusive retitling.
Influencing technological developments for tracking, reporting, and payment of members' music.
Standing firm against those advocating for free music.
Collaborating with global organizations to strengthen its mission worldwide.
Meet the Team
The PMA is steered by a dedicated team led by Executive Director Morgan McKnight and supported by a volunteer Board of Directors. Representing various music libraries, the Board members contribute their expertise to guide the PMA's initiatives.
Join the Movement
The PMA invites all those passionate about production music to join the association. By becoming a part of the PMA, you contribute to shaping a future that works for everyone in the production music community.