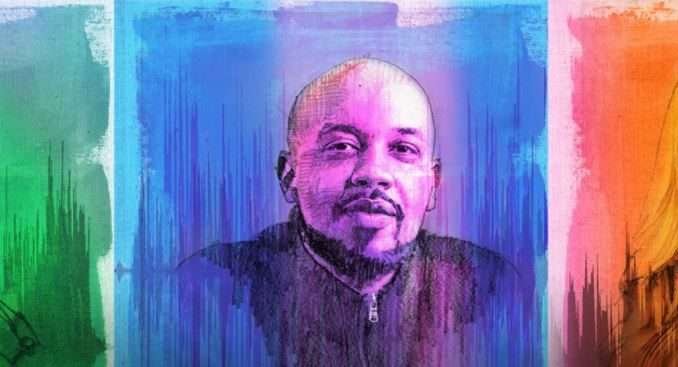 In the streaming era, a new gatekeeper stands between record labels and listeners: the playlist professional.
These music geeks, some of whom are former journalists and radio programmers, are employed by the biggest streaming-music services to decide which pop, hip-hop and rock songs appear on their playlists—the digital age's version of the mixtape. With streaming driving more than 60% of U.S. record-industry revenue, they—not radio DJs—now have the power to control music's hit-making machine.
Over the past four decades, music executives have grappled with one middleman after another—radio broadcasters, MTV, big retailers like Target and Wal-Mart Stores , Apple's iTunes Store. But the clout wielded by this new group of tastemakers from Spotify and Apple Music, along with Amazon Music, Google Play Music and Tidal, represents a sea change. After years of decline, America's recorded-music business is rising again, thanks to streaming's rapid growth.
Streaming playlists, excluding fan-created ones, are used by nearly 60% of U.S. music streamers, according to Nielsen Music. And Top 40 commercial radio programmers today often play what's popping on Spotify and Apple Music, instead of breaking new songs themselves, experts say.
RAPCAVIAR SAMPLE SET
A small sampling of songs currently playing on Tuma Basa's influential Spotify list
"Ric Flair Drip," by Offset & Metro Boomin
"Once Upon a Time," The Diplomats
"No Limit," by G-Eazy, featuring A$AP Rocky, Cardi B
"It's a brave new world," says David Jacobs, a music-industry lawyer whose clients include the rapper Aminé, DJ Martin Garrix and Colombian-American singer Kali Uchis. "We're consolidating 60 years of regional tastemakers, spread around dozens of markets around the country and the world, into one system. Basically, three or four people."
The most influential is Tuma Basa, according to several music-industry experts. The global head of hip-hop at Spotify curates RapCaviar. With around 8.3 million followers, the playlist sets the agenda for hip-hop the way New York radio station HOT 97 once did, says Larry Miller, who heads the music-business program at New York University's Steinhardt School. "He's the most important gatekeeper in the music business right now," says Mr. Miller.
Working for MTV in Atlanta in the early 2010s, Mr. Basa watched many of today's rap stars—Future, 2 Chainz, producer Mike Will Made-It —hit stardom. As hip-hop became the driving force behind global pop culture, his RapCaviar and other streaming playlists have helped the genre rule the music charts.
"Kids used to have to go through [music-industry] filters to get rap. Now, they're getting it directly," says Mr. Basa, who earned his M.B.A. from NYU's Stern School of Business. "Things don't have to 'cross over.' " Critics note that unlike, say, MC Hammer's ubiquitous 1990 hit "U Can't Touch This," No. 1 songs this year, like "Bad and Boujee," by Atlanta trio Migos, and "Bodak Yellow (Money Moves)," by Cardi B, haven't been watered down to accommodate mainstream pop tastes.
Other prominent Spotify playlist curators include Mike Biggane (pop) and Allison Hagendorf (rock), industry watchers say. Spotify, which is by far the most popular streaming service, with roughly double the number of users as No. 2 Apple Music, employs 150 playlist curators and has 4,500 company-owned playlists.
Apple Music's biggest influencer, observers say, is Carl Chery, a former journalist at hip-hop magazine XXL, who helped Apple get exclusive rights to the premiere of Chance the Rapper's recent album, "Coloring Book." Among other things, he oversees The A-List: Hip-Hop, one of Apple Music's most prominent playlists.
Playlist editors use a combination of instinct and data to create their tracklists. They want to highlight new talent and surprise fans, but also provide listeners with a guide to what's hot. Curators closely track a playlist's performance metrics: the number of times a song is played, skipped, completed, saved by users.
"If I love it, I want to give it a shot. But I don't want to force-feed the listener," says Mr. Chery. "I curate objectively."
TODAY'S TOP HITS SAMPLE SET
A small sampling of songs currently playing on Mike Biggane's popular Spotify list
"Let Me Go," by Hailee Steinfeld featuring Alesso, Florida Georgia Line & watt
"Gucci Gang," Lil Pump
"What Lovers Do," Maroon 5, featuring SZA
Deciding which music to include in a playlist, however, is getting more difficult. Major streaming services receive a deluge of new music every week and lack official channels for artists' managers and record labels to lobby, prompting industry insiders—and outsiders—to find new ways to get their music favorable placement, observers say.
The biggest labels update streaming services regularly about upcoming albums by email. The top three—Universal, Sony and Warner—are investors in Spotify. Superstar artists, meanwhile, often tour companies' offices and take one-on-one meetings with playlist curators.
"It's kind of the Wild West," says Mr. Jacobs, the music-industry lawyer.
Critics say this has led to playlists being overwhelmed by the promotional machinery of major labels. On Spotify, for example, labels can buy a so-called "home page takeover," which blankets the service's free, ad-supported version with promotional materials.
And some fear the system also creates a way for playlists to be bought or gamed through complex deals between artists and streaming services—a new version of "payola," the illegal exchange of payments for airplay.
Under U.S. regulations, radio broadcasters must disclose payments or valuable quid-pro-quos for airtime. But those rules don't apply to streaming services.
Spotify and Apple Music say that nothing resembling "payola" is occurring on their services. "There is absolutely no 'payola' happening on Apple Music or iTunes at all," an Apple spokesperson says.
If playlists were industry-dominated, they'd be dull and easy to duplicate, Spotify's Mr. Basa says. Payola is "unethical," he adds. "Neutrality is in our business interests."
Five of the Music Industry's Most Influential Playlist Professionals
TUMA BASA
Age: 42
Title: Global head of hip-hop, Spotify
Influential because: Curates RapCaviar, considered the most powerful playlist today
As a young boy, Tuma Basa listened to his father's reggae, Congolese rumba and R&B records, along with pop-rock radio. (Def Leppard's "Pour Some Sugar On Me" was a favorite.) When he moved to Zimbabwe at age 13, from Iowa City, Iowa, his father's boxes of records came along.
"He's the reason I'm into music," says Mr. Basa. "On my 10th birthday, he gave me The Eagles' greatest hits album, and I knew it wasn't for me—it was for him."
In Zimbabwe, Mr. Basa dived headfirst into hip-hop, a genre that differentiated him from his parents. Soon, he was networking with record traders and traveling to Swaziland to dub and buy cassettes.
Two and a half years ago, Mr. Basa joined Spotify; his father now makes his own Spotify playlists of the music Mr. Basa grew up with.
CARL CHERY
Age: 38
Title: Head of artist curation, Apple Music
Influential because: Works closely with hip-hop/R&B artists such as Chance the Rapper and Bryson Tiller
When he was a journalist, Carl Chery conducted one of rap's most famous interviews. In 2007, he spoke to the rapper 50 Cent, who told him that he would stop making solo albums if his new record didn't sell more than Kanye West's album—fueling one of hip-hop's most storied rivalries.
Years later, Mr. Chery worked on hip-hop magazine XXL's annual Freshman Issue, a widely watched guide to rising rap talent.
Now, as a music curator, Mr. Chery says, he still feels like a journalist in many ways, unearthing new talent. He always starts from the gut; he will support an artist that catches his ear whether they have "a million followers [on social media] or two." While he's mindful of data, he doesn't let it determine his playlists. "It's a balancing act," he says.
ALLISON HAGENDORF
Age: 37
Title: Global head of rock, Spotify
Influential because: The most important tastemaker for young rock bands looking to get traction online
Rock music may not be the driving force on Spotify that hip-hop is. But it's alive and well on the live-music scene, says Allison Hagendorf. "That's where rock 'n' roll culture lives—at the venues," she says.
A former music executive and television personality, Ms. Hagendorf previously helped shepherd albums by artists such as Coheed and Cambria as an A&R executive at Columbia Records. "I've always wanted to be the liaison between artists and their fans," she says.
When it comes to new rock acts, she recommends Royal Blood, Tash Sultana, Ron Gallo and Greta Van Fleet, a young Michigan act she's already seen five times in concert.
"It's refreshing—and almost an anomaly—for young kids to be playing their own instruments and writing the songs themselves," she says.
Getting rock fans to stream, she says, is "a work in progress." "I'm on a mission to help evolve the genre."
MIKE BIGGANE
Age: 39
Title: Head of pop, Spotify
Influential because: Oversees "Today's Top Hits," which has 18 million followers, among other playlists.
Like many people in the music business, Mike Biggane got his start playing in a band and trying to get signed. It didn't work out.
But his fascination with pop's hit-making machinery led him to a job at HitPredictor, a research firm that studies how songs perform on the radio. In late 2014, Mr. Biggane joined Spotify.
In radio, information about listeners takes weeks to gather. In streaming, it's instantaneous, which helps curators like Mr. Biggane know when tracks are going viral or burning out.
"Hopefully I'm good at listening to the audience," he says, "hearing what they like, and guiding them to more."
ALEX LUKE
Age: 49
Title: Global head of programming and content strategy, Amazon Music
Influential Because: Amazon Music is considered the sleeping giant of streaming services
Amazon's two streaming-music services don't get the media attention that Spotify, Apple Music and Tidal do, but they could bring the rapidly growing format to a broader audience of mainstream customers, industry watchers say.
A big reason is Amazon's Alexa-enabled voice-assistance devices, which let users request, say, a playlist of '80s pop tunes from their kitchen counter.
"We're entering a new era with 'voice,' " says Alex Luke, who manages content strategy and artist relations, and leads the programming and playlist teams at Amazon Music. "It changes the way customers are going to engage with music."
For the past two decades, Mr. Luke has worked at the intersection of tech and pop: After a formative stint in the 1990s as an alternative-rock radio programmer, he held positions at Napster, Apple, EMI Music and a venture-capital firm, The Valley Fund, before joining Amazon earlier this year.
Five more leading playlist professionals to know:
Rocío Guerrero (Latin and global music, Spotify), whose Baila Reggaeton playlist has over 6 million followers and helped the Spanish-language song "Despacito" hit No. 1
Elliott Wilson (hip-hop, Tidal)
Arjan Timmermans (pop, Apple Music)
Tony Gervino (Tidal)
Jerry Pullés (Latin, Apple Music)Corrections & Amplifications 
Elliott Wilson's first name was incorrectly spelled Elliot in an earlier version of this article. (Nov. 15, 2017)
source. wall street journal