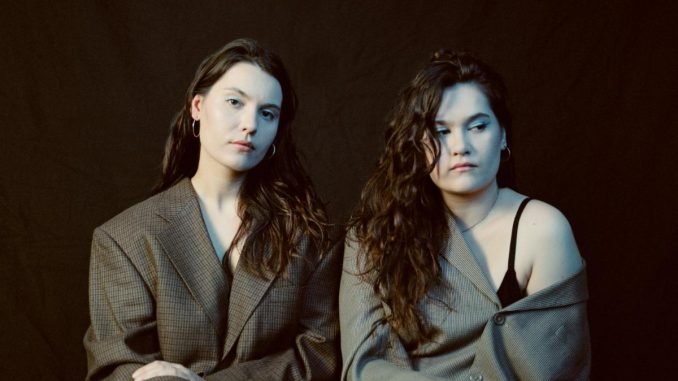 Lily & Madeleine's latest single, "Windowless Bedroom," is a mesmerizing dive into the enchanting realm of dream-pop. This standout track showcases the duo's signature harmonies, immersing listeners in a captivating blend of ethereal vocals and a slow, grooving beat. With its introspective lyrics and metaphorical exploration, the song invites us to embark on a soul-searching quest for hope and self-discovery in the midst of uncertainty.
From the opening notes, "Windowless Bedroom" transports you into a world where imagination takes center stage. Lily & Madeleine's ethereal harmonies weave a delicate web of emotions, evoking a sense of longing and vulnerability. The duo's vocals meld effortlessly, creating a sonic experience that is both soothing and thought-provoking.
The lyrics, beautifully crafted, paint a picture of a drab, lonely bedroom without windows—a metaphorical canvas for introspection and personal growth. In these challenging times, Lily & Madeleine embrace the notion of finding solace and beauty amidst life's messiness. The track becomes a beacon of hope, urging listeners to create their own ideal realities and seek the light that shines even in the darkest corners.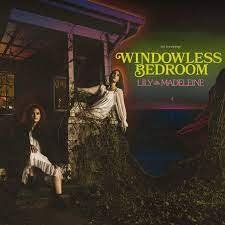 The accompanying music video, directed by Austin Webster, adds another layer of enchantment to the already mesmerizing song. Filmed in the duo's hometown art studio, Healer, the video presents a surreal and dreamy atmosphere. Pillow forts, old video games, and art installations come to life, transforming the space into a whimsical setting that perfectly complements the track's message.
Webster's direction skillfully captures the essence of "Windowless Bedroom," offering viewers a visual feast that mirrors the emotional landscape of the music. The video serves as a testament to the transformative power of art and the ability to find beauty in life's messiness. It transports us into a world where imagination reigns supreme, reminding us to embrace our own unique realities.
Lily & Madeleine's "Windowless Bedroom" is a captivating blend of dream-pop goodness that leaves a lasting impression. The duo's signature harmonies, combined with the introspective lyrics and the enchanting visuals of the music video, create an immersive experience that transcends the boundaries of the genre. It's a song that resonates deeply, urging us to embrace self-discovery and find hope even in the most challenging times.
With their latest single, Lily & Madeleine continue to solidify their position as masters of dream-pop, captivating audiences with their ethereal soundscapes and poignant lyricism. "Windowless Bedroom" is a shining gem that introduces us to their musical treasures, leaving us eager for what's to come. Immerse yourself in this enchanting journey and let the duo's harmonies guide you through the exploration of your own inner world.
For more information on Lily & Madeleine, please visit:
Website | Facebook | Instagram | YouTube | Soundcloud | Twitter | Patreon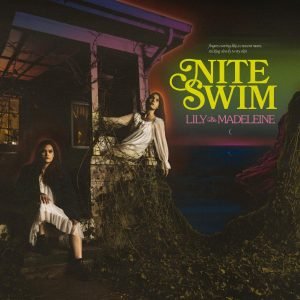 FOLK-POP DUO
LILY & MADELEINE
ANNOUNCE FIFTH STUDIO ALBUM
NITE SWIM
DUE OUT OCTOBER 6
& SHARE SOOTHING SINGLE  – "WINDOWLESS BEDROOM" – OUT NOW – LISTEN HERE | WATCH HERE
SEE THE BAND LIVE
THIS MONTH IN
COLUMBUS, OH
AND NASHVILLE, TN
Review written by Anissa Sutton