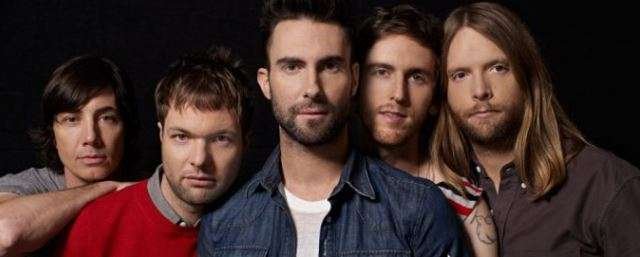 The Grammy Award-winning rock band fronted by "The Voice" coach Adam Levine has signed on to play the halftime show at the 2019 Super Bowl in Atlanta, two sources told the magazine. Maroon 5′s hit single "Girls Like You" has sat near the top of the charts all summer.
"The offer has been extended and they've pretty much accepted," an unnamed source told Us Weekly about the performance.
In a statement to Variety after publication, the NFL would not confirm or deny the news:
"It's a Super Bowl tradition to speculate about the performers for the Pepsi Halftime Show," the NFL's statement said. "We are continuing to work with [longtime sponsor] Pepsi on our plans but do not have any announcements to make on what will be another epic show."
Representatives for the band and the NFL did not immediately respond to HuffPost's requests for comment.
Levine has long expressed his desire to check off the career milestone, telling Howard Stern back in 2015 that the band was on a "short list" of potential performers.
"We very actively want to play the Super Bowl," he said at the time.
This year, Justin Timberlake returned to the Super Bowl stage, more than a decade after his his controversial 2004 appearance with Janet Jackson.
Bruno Mars, Lady Gaga, Beyonce and Coldplay have all recently performed at the event.
In 2016, actress Taraji P. Henson inadvertently predicted Maroon 5 would be chosen soon when she confused the band with Coldplay during the British rock group's halftime set.
"YAAAAAAASSSSSS!!!! #maroon5 is life to me!!! #superbowl50 #HappyCamper," the "Empire" star wrote in a since-deleted Instagram post, which included a video of Coldplay's performance. (Levine took a screencap of the post for posterity.)
Maroon 5 jokingly responded after the mix-up, tweeting at Henson, "Thanks for loving our performance from our seats at #SB50. … We think we sounded pretty good!"