SHE'S CURRENTLY IN THE RATHER FORMAL "RESEARCH AND DEVELOPMENT" PHASE
If you've been missing the sound of
Katy Perry
in your life then we have good news – she's working on her next album.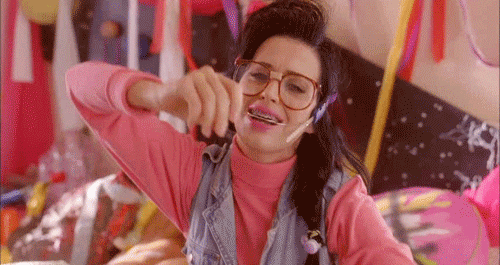 Rolling Stone credited Katy Perry with one of the "Most Anticipated Pop Albums of 2016," but by the sounds of things, we're not sure a 2016 release date is entirely realistic.
Speaking to the New York Times, Katy's revealed that she is "in the research and development phase" of her recording process. She said, "I'm taking a little time. I don't want to jump on any trends. I just need to evolve."
Sounds pretty serious to us – what exactly is a research and development phase? Is Katy holed up in a secret lab somewhere making music?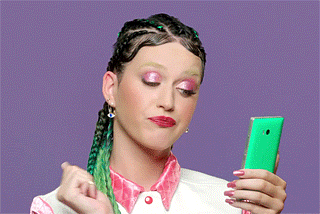 Err… probably not.
In the same interview Katy was very open about the fact she's never won a GRAMMY award, despite being nominated 13 times. Instead of attending the ceremony, she's holding her own private party this weekend for the music industry's 'creators,' and says she'll be watching the GRAMMYs at home, "in my pyjamas, eating matzo ball soup." Nice.
So when we do finally get new music, (her manager did actually announce 2016 as the release date,) what can we expect?
Katy said, "The only thing that is on my mind when creating music is being authentic and vulnerable and making sure that it connects. All I want to do is stay true to myself and dig deep to pull out some of the messages or perspectives that that I have on the world."
Sooooo…. we're going to go with serious and grown-up then.