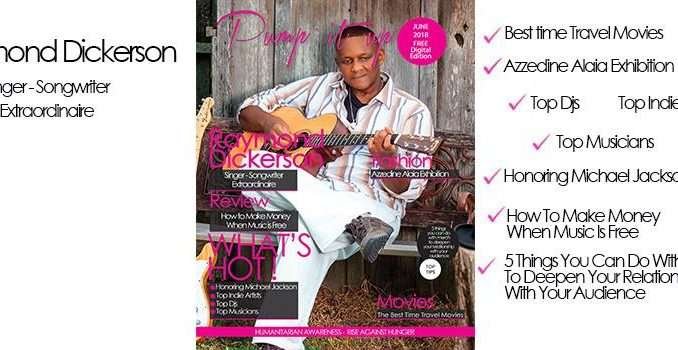 "Summertime and the living is easy" Looking forward to days of LA sunshine and beach weather around the world.
We here at Pump It Up Magazine welcome you to a warm June edition with our cover artist of the month Raymond Dickerson. We also have a special tribute to the legendary Michael Jackson with interviews from musicians that worked with him on his " This is It Tour"
Please flip through the pages to find fashion, film, music and up-to-date Entertainment news!
And don't forget to tune in to Pump It Up Magazine Radio!
Be safe and have a great beginning of Summer!
Get the printed edition here :
http://www.magcloud.com/browse/issue/1472217
Pump It Up Magazine | June 2018
"Summertime and the living is easy"Looking forward to days of LA sunshine and beach weather around the world. We here at Pump It Up Magazine welcome you to a warm June edition with our cover artist of the month Raymond Dickerson.We also have a special tribute to the legendary Michael…