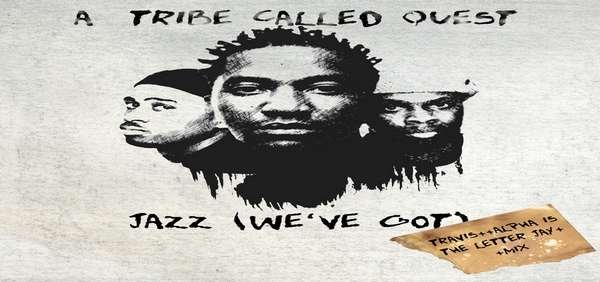 5 Great Songs Where Jazz Meets Hip Hop
Jazz has long been a rich source of inspiration in hip hop. Whether borrowing from the sound and feel of great jazz or sampling of great tunes and catalogues like Blue Note Records, hip hop artists have frequently felt a great affinity with the jazz tradition.
It goes both ways too, as an increasing number of jazz musicians find much to love about hip hop's energy and forward thinking production. In recent years, Toronto trio BADBADNOTGOOD have been frequent collaborators with members of California's hip hop collective Odd Future. Their album III is this week's Double J feature album.
They told us in a recent interview "the two genres of rap and jazz have a lot in common, the attention to rhythm and the feeling of it and the swing of it. Soloists in jazz could be compared to rappers and vice versa. It's a really cool relationship between the two."
Here are five more great tunes melding jazz and hip hop.
Guru – 'Loungin' (Jazzmatazz Vol.1: 1993)
Guru's Jazzmatazz compilations were a landmark exploration of the mutual love-in between jazz and hip hop. Recorded with a variety of singers, Vol 1 was one of the first albums to include a live jazz band with hip hop production and rapping.
The cracker band includes Donald Byrd on trumpet and piano, Lonnie Liston Smith, Branford Marsalis, Roy Ayers and Ronnie Jordon. Guru's mellow raps work a treat on this standout from the album.
Madlib – Slim's Return (Shades of Blue: 2003)
As one of hip hop's most acclaimed and prolific artist/producers, Madlib was ideally poised to be given access to the vaults of the iconic jazz label Blue Note Records. The resulting album Shades Of Blue combines remixes and newly recorded versions of Blue Note originals by Madlib's band Yesterday's New Quintet.
The ridiculously cool 'Slim's Return' reworks a 1968 tune by Blue Note jazz pianist Gene Harris and the Three Sounds.
US3 – 'Cantaloop (Flip Fantasia)' (Hand On The Torch: 1993)
Samples of Blue Note records also featured heavily in the early music of US3 – an English outfit led by producer Geoff Wilkinson who are active to this day.  'Cantaloop'  sampling Herbie Hancock's 'Cantaloupe Island'  and featuring rapper Rahsaan Kelly was a huge hit in 1993 – the soundtrack to a million clubs and cafes.
New York's legendary Birdland jazz club gets a special mention at the start.. But listen to 19 year old jazz trumpeter Gerard Presencer. He shines on a new trumpet line recorded for the song.
Robert Glasper Experiment – Afro Blue (Ft. Erykah Badu) (9th Wonder Remix) (Black Radio Recovered: The Remix EP: 2012)
US Jazz pianist and producer Robert Glasper won himself a grammy and a ton of accolades for his 5th album Black Radio (2012).
An ambitious and inspired fusion of Jazz and hip hop, soul and gospel, the album showcases many of contemporary black music's great innovators including Erykah Badu, Mos Def, Bilal and Lupe Fiasco.
It's an incredible album with a musical vision that knows no boundaries. This remix from 9th Wonder comes from Black Radio Recovered: The Remix EP.
A Tribe Called Quest – 'Jazz (We've Got)' (The Low End Theory: 1991)
QTip and his group A Tribe Called Quest are amongst hip hop's most revered and influential names and this song is their love song to jazz. It samples famed saxophonist Eli 'Lucky' Thomson, a contemporary of John Coltrane.
It was included on ATCQ's second album The Low End Theory (1991)  a pivotal album in the development of alternative hip hop and one of the first to celebrate the links between rap and jazz.