1. What's your favorite thing about playing on Ray Donovan?
Well absolutely the best is working with such great actors. They really bring it to the table and it's just amazing to be present with them. Mostly it's been Liev Schreiber. I think it was my second appearance on the show and the writer mentioned to me that when they watched my first exchange with Liev that it seemed like we had known each other for a long time. In fact one of the writers asked what I had done in Season 1 and when they were told that that was our first scene he was blown away. Liev from the very beginning included me in discussions with the writers and made me feel very much a part of the show. I was only supposed to be in Season 2 for 1 or 2 shows which turned into 5!
2. What's in store for your character this season?
Well you've seen most of what I do in Season 5. It's really not my story, it's the families. And their story is so compelling this year.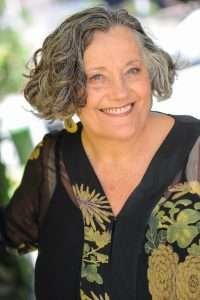 I approach Bunchy with a proposition which is unusual for me to go to him. And from that action Bunchy is really in a bad way. But for the sake of the story I'll let people see for themselves.
3. What's it been like to work with this talented group of people?
David Hollander is a great producer. And the writing on this show has been spectacular. My favorite is from season three called "All Must Be Loved". It's like a Greek tragedy in it's scope. It totally shows how this family dynamic speaks a universal language. Always thought that that was David's Emmy. I mentioned  Liev and he has always been one of my favorite actors . This season I got to do a scene with Jon Voight and if you are my age you can't help but remember how life changing seeing "Coming Home" was and then followed by the amazing film "Midnight Cowboy". Films that spoke to my life and the changes facing our country. Paula Malcomson is the heart of the show and such a talent and joy to work with. She breezes on to the set with smiles for everyone and genuine love for the cast and crew. Jokes and puts people at ease, asks about their families and how their weekend was. One difficult scene with me she was right there for me and with a twinkle in her eye we moved through it with grace.
4. In your career, I imagine you're either offered things or offered to audition for a ton of roles. What are the big things that you look for in a role?
Well it's more complicated than that. I'm a very specific type and so I don't get as many auditions as some. But as my agent said years ago, when they want you they want you so my percentages of auditions to booking might be a bit higher. I've only been offered a couple of things. They are usually smaller independent movies. Actors have to look at auditions as the job for the day. I love doing auditions. I love acting and there you have an audience that is looking intently at you to solve their problem. They want you to be good and that makes for a great audience. I believe work begets work. So I pretty much take it all. You never know where someone is going to end up and what they are going to be doing in the future.
5. Do You prefer to play a lot of really strong women.
Not necessarily. People who are complicated and have vulnerabilities are very interesting. My mother had lots of fears and was very gentle but her inner strength and determination to care for her family to most wouldn't read to most people as strong. But my father more than once said to me as he watched her do something he would never attempt or care about it, "Women are so strong". So I learned to look at and read people at a young age. I love people. We all need the same things but it's the how we get them that makes life interesting. That's where who the person is get's revealed. In the how. Acting is really just communicating one kind of humanity to another. Making our differences fascinating and powerful not threatening.
6. Do you have any other projects coming up that we should know about?
Right now I have been working with Ensemble Studio Theatre in the Atwater Village Theatre complex on their "True Stories". Once a month a group of story tellers are given a subject and we all come back with about 10 minutes of a story from our own lives. It's very exciting . And as eclectic as the people are, is as eclectic as the stories and the way they are told. I'm also scheduled to do a movie titled Interference which looks to be very suspenseful and topical too.
7. is there anything else you'd like to say about RAY DONOVAN?
It has changed my career. It is what people refer to as an industry show. Meaning folks in the industry love it. So it doesn't get better than that. I have been called in to read for some major film makers more than once because their casting director saw me on Ray. I booked a pilot last year I'm sure because of the connection of Ray to the Sony lot and it opened the door for that project. I'm now playing in a bigger playground. And because it's recurring it helps people have faith in my work. Plus I got recognized in my Trader Joe's by one of the employees in the produce section. As I was singing along to the music and kind of cart dancing he looked at me and he said yes I know I give away my age when I know all the lyrics. And he no that's not it. He couldn't believe that Harriet Greenberg was in his TJ's dancing in the produce!