Great to have you on Pump it up Magazine. Please, introduce yourself?
I'm a musician/guitarist in pursuit of excellence, artistic and creative expression. When making music I strive for quality, eloquence, passion and intelligent soulful expression. This motivates me day and night. I'm constantly flipping between creative heaven and mundane hell!
2.     How did you get started in the music business?
Music was a part of everyday life and the social ecosystem of my early environment. Growing up I had friends that played music and they got me started. I became interested in guitar during the British invasion of the 1960's. Later I heard this guy from Seattle that played interesting guitar, which lit my fuse, and I blasted off! After graduating high school I relocated to Los Angeles and embarked on a professional career. My goal was to learn as much as possible and grow fast.
3.     Tell us about your new album "Shades Of Blu"? And what's the story behind it
SHADES OF BLU is the creative step I felt necessary to take after my first CD, IT'S NOT SO EASY.
For SHADES OF BLU my goal was to put emphasis on my arranging, writing, and me the guitarist.
And to set it aside from other product in the market, all the music was performed live with real musicians. Next, I wanted this project to connect with a young audience.  I envisioned a listener that may not consider themselves to be a fan of jazz. But, if I mixed the ingredients right, SHADES OF BLU would fit perfectly into their lifestyle of musical consumption. So, my goal was to select soulful music with a bluesy core then re imagine it to fit in this funky world. I wanted to destroy the stereotype of jazz music being stiff and overly intellectual. I wanted the music to be hip and still connect with this young listener. But it had to be funky, soulful, sexy and fun.
4.     What makes your music unique? And how would you describe it? (genres/sub-genres)?

I'm calling the music on this project 'Soul Jazz'.  Soul jazz refers to music "that is earthy, melodic & bluesy with dance-like rhythms.
Soul jazz developed in the late 1950s can be described by terms like "funky", "soulful" and features gospel-inspired, down-home, call-and-response blues.  Some artists of this genre are Horace Silver, Art Blakely's Jazz Messengers, Lee Morgan, Hank Mobley and Jimmy Smith.
What makes SHADES OF BLU unique are the creative ingredients I've thrown into my melting pot. I like my music to touch the heart and soul of the listener. The music must be soulful, funky, have a strong rhythmic bottom, have passion and put the body in motion. Every song on this project is a member of my creative family. They're an extension of myself sharing my DNA.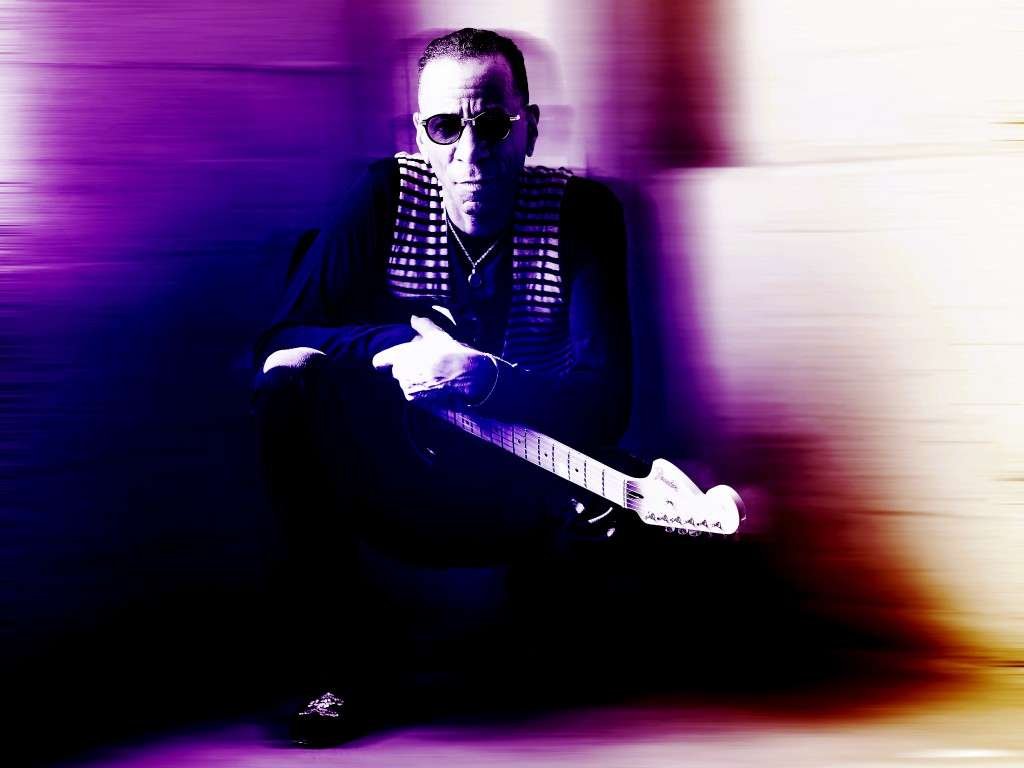 5.     Who are your biggest musical influences? And any particular artist/band you would like to collaborate with in the future?

I have a small army of artist and musicians providing my musical and creative inspiration. And, I call upon new creative soldiers for added inspiration when needed to confront specific challenges.  For SHADES OF BLU I had a collection of musicians I referenced throughout the project. This project features the work of several musical legends. So, it was important to not degrade their work and assure my vision for their music was not lost in translation from their hands to mine.
For SHADES OF BLU my creative and spiritual consultants were trumpeter Lee Morgan, Art Blakely & the Jazz Messengers, Chick Corea, Jimi Hendrix, Wes Montgomery, Quincy Jones, Miles Davis and Kenny Burrell.

As for future collaborations I'm not able to say where this project will take me. I refrain from calling specific names at this time.
6.     Which is the best moment in your musical career that you're most proud of? (awards, projects or public performances etc)

It's an adrenaline rush unveiling your creative vision to the world! I was fortunate to receive multiple awards and critical recognition for IT'S NOT SO EASY and 
SHADES OF BLU was nominated in 3 categories in the 2019 LOS ANGELES BLACK MUSIC & FILM AWARDS. We won best Jazz Musician!  I enjoy the production process.  It's rewarding working with great artist, musicians and singers creating great music and art!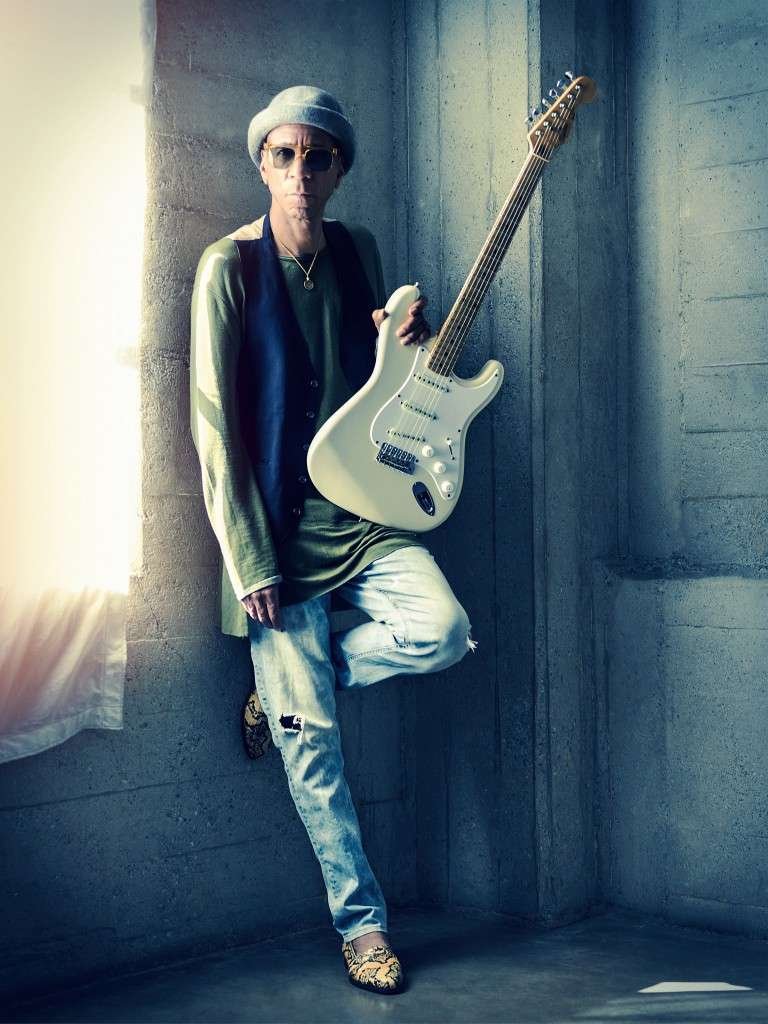 7.     What advice would you give to aspiring musicians?

– The more you learn the more value you are to yourself and others.
– Money should not be your only motivation.
– Take your time have a plan and always do your best work.

– I was given a great piece of advice that resonates with me.  'Hard work beats any talent'.
8.     If you had one message to give to your fans, what would it be?
I respect their loyalty, time and intelligence. I always do my best to create great product worthy of their time and ownership.
9.     What's next for you? Any upcoming projects or tours?

I want to get our music in front of the people! I'm working hard to make it happen and will not say more at this time, other than, it's a priority.
Listen to "Shades of Blu" by Juewett Bostick on Spotify|
To know more about Juewett Bostick, please visit:
WebSites:
Follow Juewett Bostick, on social media:
Video Interviews
– https://www.youtube.com/watch?v=HR0NnYoYHzc&feature=youtu.be
Single video promo
– https://youtu.be/-vZCe7_TE0I
– https://soundcloud.com/juewett-bostick
ReverbNation
– https://www.reverbnation.com/juewettbostick?profile_view_source=header_icon_nav
iTunes
– https://music.apple.com/us/album/shades-of-blu/1468211931
CD Baby
– https://store.cdbaby.com/Artist/JuewettBostick
Amazon
– https://www.amazon.com/Shades-Blu-Juewett-Bostick/dp/B07STGGNS3/ref=sr_1_1?keywords=Juewett+bostick&qid=1560754935&s=music&sr=1-1-catcorr
SHADES OF BLU :
Musicians | Vocalists
Juewett Bostick, Keith Rouster, Ronnie Kaufman, Herman Jackson, Harvey Estrada, Richard Taylor, Eric McKane,
Cal Bennett, Fred Jackson.
Kari Taylor, Wendy Cox, Denise Stewart-Bates, Brenda Kay Pierce.
Art Direction, Design | Photography | Photo Editing
Tyrone Drake, Bobby Holland, Guido Karp, Rehan Kamal.
Animation | Social Media Design
Michael Collin, Greg Lawson.
Audio Recording | Mixing | Mastering
Rodney Millon, Dave Rideau, Ron Boustead
Actress (Tribal Dance animated movie)
Tori Reid