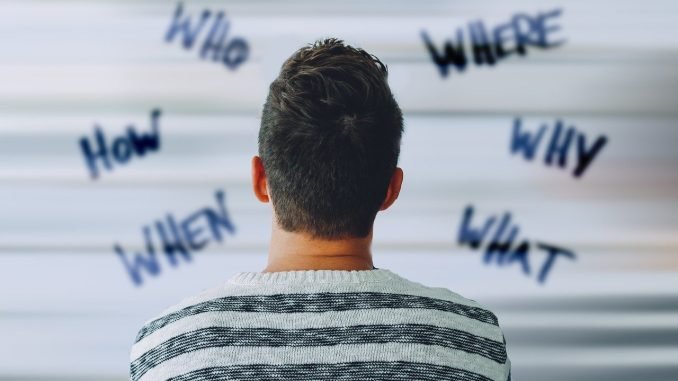 Image by Gerd Altmann from Pixabay
This is a sponsored post written by Morgan and Morgan, P.A. To learn more about Morgan and Morgan, click here. All reviews and opinions expressed in this post are not based on my personal view.
When a person has been involved in an accident of some kind and have suffered an injury, oftentimes, people may ask themselves, "Now what?" What can they do to seek compensation, or are they even able to seek justice for their injuries? Where can they find an attorney to help their case? Do they even have a case to claim? Below we've provided general information about what you may be able to do if you've been injured and how a personal injury attorney could help you seek compensation.
What is Personal Injury Law and How Does it Relate to Common Injuries?
Personal injury law, or tort law, serves a crucial role in helping protect you when you are injured or harmed by someone else's act or failure to act. When you suffer an injury caused by another person(s), you could be left barely treading water in an endless sea of medical debt, lost wages, and other unexpected expenses that should not be your responsibility to handle. These changes to your life, depending, can create a minor or major impact on your quality of life. Personal Injury law plays a role in holding those negligent people or businesses accountable and could help get you the compensation you need to live a normal life again.
What are the Legal Options Available to Injured Parties?
Victims have the potential case for any lawsuit depending on the severity of their injuries. For minor bumps, bruises, and cuts, if you feel it would help, victims have the option of going to small claims court, which could result in compensation under $25k in damages. However, when injuries are more serious, and damages could be more significant, it may be helpful to speak with a personal injury attorney to understand your legal rights and potential options for seeking compensation.
Please note that this information is general in nature and should not be considered legal advice. Each case is unique and outcomes may vary based on individual circumstances. We recommend consulting with an attorney for specific legal advice about your particular situation.
How Can Injured Parties Document and Report Their Injuries?
When you've suffered a personal injury, it is essential for you to do everything you can to protect your injury case. Below we've provided you with the steps you should take after you've been injured in order to document and properly report your claim when the time comes.
Document the scene: Ask for someone to take pictures of the scene of the incident.
Ask for witness contact information: Phone numbers, emails, addresses, or anything you can use to contact them.
Report the incident to authorities: Either to the police, management or someone in authority.
Request documentation: Make sure you receive documentation of the incident from who you reported to.
File an incident report: Once you've got the proper documentation, file an incident report to the police.
Keep records: Take notes of your entire experience from start to present, including any injuries, pain, expenses, and losses.
Seek medical care: Immediately after you have been injured, seek out care from a medical professional to have your injuries fully assessed–gathering and retaining all medical records, bills, and invoices.
Tell medical providers to bill your health insurance for services you need.
One of the most critical steps in this process is to ensure you do not sign or consent to anything from an insurance adjuster before getting legal counsel.
Can You Provide Resources For Injured Parties to Find Legal Assistance?
Once you have completed the above steps in documenting and reporting your injuries, your next step should be seeking legal counsel for your injury case.
Start contacting law firms, a car accident lawyer and or attorneys in your area that align with what you are looking for. You can even talk to your community about their experiences with certain attorneys and how they fared. You can always do research online for free legal information and attorney directories to help you build a list of potential personal injury attorneys to talk to about your case.
Please note that we cannot guarantee any specific outcome or success in your case, and we recommend consulting with an attorney for personalized advice and representation.
What Steps Should Injured Parties Take When Seeking Legal Help?
Having an attorney to represent you can be beneficial in seeking compensation for your injuries. When looking for an injury attorney, you'll need to consider several things, and there is no harm in interviewing the attorneys or law firms you are interested in before deciding to hire them. Law firms often offer potential clients free case evaluations to see if they'd be a good fit for them to take on.
When going into these so-called interviews, in order to make sure you are finding the right one for you, make sure you are asking the right questions.
What is their experience like in personal injury cases?
What resources do they have available to them?
What are their success rates?
Do they have references or testimonials from previous clients?
What are their fees?
If it turns out they aren't the perfect fit for your injury case, oftentimes, an attorney can help guide you in the right direction for who you should contact for help.
ATTORNEY ADVERTISEMENT. Morgan & Morgan, P.A. is a law firm located at 20 N. Orange Avenue, Suite 1600, Orlando, FL 32801. The lawyers responsible for this ad are licensed in Florida and may rely on co-counsel for some or all of the cases. The choice of a lawyer is an important decision, and it should never be based solely upon an advertisement. Before making your choice of any attorney, you should give this matter careful thought. The selection of an attorney is an important decision. No representation is made that the legal services to be performed are greater than the quality of legal services performed by other lawyers. Every case is  different and must be judged on its own merit. No representation is made here about your specific rights. Cases will be handled by attorneys licensed in the local jurisdiction. Any attorney appearing in this ad may not be licensed in the local jurisdiction. Not available in all states. Morgan & Morgan has lawyers licensed to practice law in 49 states (not RI) and Washington DC. Cases may be associated with, or referred to, other law firms as co-counsel or referral counsel in these and other jurisdictions. Prior results do not guarantee a similar outcome. No representation is made that the lawyers are certified specialists or experts in any field of law. Contingent attorney fees are negotiable and not set by law. No legal fees or costs will be charged unless a recovery is obtained for the client. No legal services or advice will be provided unless a written agreement is signed by the client and lawyer. Only the law firm's non-lawyer staffed call center is open 24 hours a day / 7 days a week. Portions of this ad may be a simulation, not showing actual persons or events. FREE BACKGROUND INFORMATION IS AVAILABLE UPON REQUEST.
Alabama: Erby Fischer, Esq., 2317 3rd Ave N Suite 102, Birmingham, AL 35203
Arkansas: Bobby F. Martin, Jr., Esq., 400 West Capitol Avenue, Suite 1700 Little Rock, AR 72201
Arizona: Brian Riley, Esq., 2355 E Camelback Rd Suite 335, Phoenix, AZ 85016
California: 633 West Fifth Street, 26th and 28th Floors, Los Angeles, CA 90071
Georgia: 191 Peachtree Street NE, Suite 4200, Atlanta, GA 30303.
Indiana: 20 NW 3rd St Suite 940, Evansville, IN 47708.
Michigan: Michael Hanna, Esq., 2000 Town Center, Suite 1900, Southfield, MI 48075
Mississippi: 4450 Old Canton Rd Suite 200, Jackson, MS 39211
New Jersey: David D. Friedman, Esq 30 Montgomery Street, Suite 410, Jersey City, New Jersey 07302
New York: 350 5th Ave Suite 6705, New York, NY 10118. 212- 738-6299
North Carolina: Jonathan M. Smith, Esq.,
Pennsylvania: 2005 Market Street, Suite 350, Philadelphia, PA 19103.
South Carolina: Joe Sandefur, Esq. 11915 Plaza Dr., Suite 301, Murrells Inlet, SC 29576.
Texas 16255 Park Ten Pl Suite 500, Houston, TX 77084
Vermont: 47 Maple Street, Suite 104D, Burlington, VT 05401
West Virginia: 222 Capitol Street, Suite 200A, Charleston, WV 25301