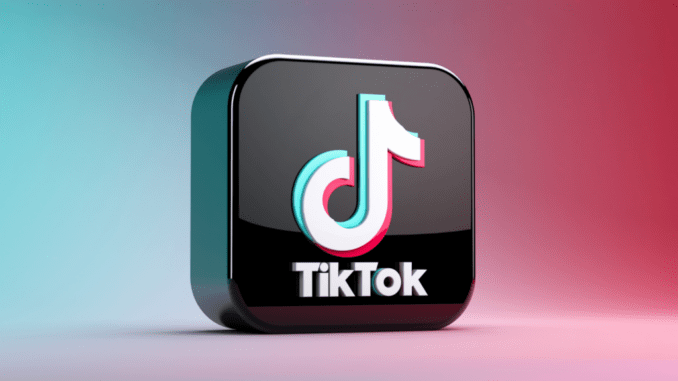 Recent years have seen artists like Lil Nas X, Doja Cat, Ava Max and more blow up thanks to TikTok.
The platform has more than 500 million active users globally, so it's no surprise that trending on TikTok can do big things for your music career.
---
Why has TikTok been such an influential platform for upcoming artists? Because most of the content posted is based around MUSIC.
TikTok users create short videos, usually based around a song's verse or hook. But what make TikTok videos unique?
– Videos are usually around 15 seconds long & vertical aspect ratio
– All videos are backed with an audio snippet (usually music)
– Authenticity & group participation is more important than getting the perfect shot
– Videos can be recorded in parts & edited together in fragments
– Popular videos are pushed to a wider audience
---
How to make music go viral on TikTok
TikTok's algorithm creates a unique content feed for every user. This is called the 'For You Page' (or #FYP). The more a user interacts with the platform, the more tailored their #FYP content will become.
For example, let's say your song's 15 second snippet is used in a video, that video shows up on another user's For You Page, and that user enjoys the video so much they want to create their own similar video. On the TikTok app there's a really easy way for people to use an audio clip they've heard elsewhere to make a new video of their own.
It's this simple process of audio copying that makes it so easy for a song to go viral on TikTok.
It only takes two clicks for a user to put music from another video into their own
If a dance challenge or lip-sync inspires one user, there's a good chance it'll inspire more people to make their own videos. The more times the algorithm sees people using that music, the more it'll feed your song to new viewers, which in turn inspires more users to create their own content using your track.
This chain reaction has helped lots of otherwise overlooked songs go viral on TikTok. There has already been plenty of instances where artists with small followings have achieved massive exposure on the platform.
So now you understand how songs go viral, we'll discuss how to promote your songs effectively on TikTok, grow your audience and encourage people to share your music.
---
How to promote music on TikTok
Release your music on TikTok
You can't go viral on TikTok without putting your music on the platform. Fortunately, Ditto Music can release your music to TikTok (as well as hundreds of other platforms like Spotify & Apple Music).
Just sign up to Ditto Music, upload your music and we'll do the rest. Your songs will then be available for TikTok users to select from the platform's music library every time they create a new video.
---
Focus on TikTok-friendly tracks
If your track is going to go viral on TikTok, it needs to be TikTok-friendly. But what do that actually mean?
TikTok's music content can be no more than 15 seconds long. It also needs to be broad, catchy and relatable enough for TikTok's users to create their own video content around.
Don't be afraid to dig through your back catalogue and release older, more suitable tracks to TikTok. If your music's already released through Ditto you can add new platforms like TikTok free of charge. Find out how to add your existing releases to TikTok here.
Or if you're currently with another distributor, here's how to move your music to Ditto.
Choices (Yup) by E-40 blew up on TikTok thanks to its lyrically simple hook, which could be used in wide a range of user-generated content with each person putting there own stamp on it.
---
Use a mix of hashtags
Like many social platforms, TikTok's hashtags are usually at the centre of it's viral content.
Include a mix of hashtags in anything you post. They can be specific to you and your own content as well as more general ones. You could piggyback on current trending hashtags to help reach more people.
---
Create challenges & contests
TikTok is a place where challenges and contests thrive. So you should encourage fans and followers to take part in challenges specific to your track using a specific hashtag.
Challenges tend to blow up when they're fun and can be interpreted in different ways by different people. You want to give people a chance to be creative and put their own unique twist on an exisiting trend. That's why it's important to choose a track that is (as we mentioned earlier) "TikTok friendly".
Some of the most popular challenges on TikTok usually involve:
– Dance routines
– Lip syncing
– Costumes
– Comedy memes
It's unlikely that you'll generate a viral sensation by just posting your challenge and sitting back. You need to be proactive.
You could run the challenge as a contest, offering the a cool prize for the winner – maybe signed merch, free gig tickets or even a cash reward.
Alternatively, you could recruit an existing influencer to promote the challenge or trend and help get it off the ground.
The Git Up by Blanco Brown spawned a hugley popular dance challenge named #TheGitUpChallenge where users each created there own version of a dance routine to the song's main hook.
---
Follow, follow, follow
Dive in and start following people straight away! Follow other musicians, popular influencers and follow back everyone who follows you.
Following is the best way to start building an audience on TikTok. It'll also give you chance to scope out the platform's other creators to see what's working, what's trending and help generate ideas for your own content.
---
Do a duet
Duets are another easy way to engage with your fellow TikTokers. The Duet feature lets you put two videos together side-by-side playing simultaneously.
Dueting is a great way to reach new fanbases on TikTok. You could collaborate with another musician to help each other reach new listeners, or react to a popular influencers videos in the hope that more people will see your profile and give you a follow.
To create a duet video, just hit the Share button followerd by the Duet button.
---
Authenticity rules
TikTok is all about authenticity. It's just real people creating makeshift content to entertain one another, so don't worry too much about perfect lighting and framing when creating your videos.
Just make it fun! You want to inspire people to follow your trend or challenge by creating their own videos in homage to yours.
---
Visuals & memes
Aside from the music, two more things that have helped TikTok grow into such a huge platforms. Engaging, easily imitated visuals & generally funny or inspiring content.
Remember, videos don't have to be perfectly shot. They just have to be engaging, interesting, hilarious, relatable etc. If you can turn a snippet of your track into a easy-to-copy, 15 second video – it has the potential to blow up on the platform.
---
Share across other platforms
Sharing your content across more social platforms is a simple way to reach even more people with your TikTok content. It's really easy to share your TikTok videos to Instagram Stories. It only takes a couple of clicks and you can share to your Stories directly from the app.
---
Start local. Go global.
TikTok is great at providing localized content. You might start to notice this once you've been using the app for a while, so why not harness the power of local content to engage new fans in your area?
Showcase your hometown and stick your own music in the background. Or if you're heading out on tour, tag the locations as you arrive.
As we've been saying throughout this guide, TikTok users respond well to authentic content they can personally relate to. And where better to start then where they live?
---
TikTok is one of the newest and most interesting way for new artists to reach a massive audience. Going viral doesn't just happen overnight though. Put in the work and make great music and your song could be the next TikTok viral sensation.
Source: DITTO