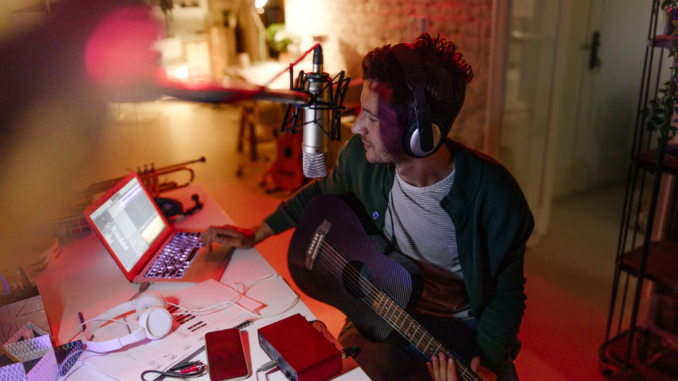 Crowdfunding has become an increasingly popular way for independent musicians to fund their projects and connect with fans. By creating a successful crowdfunding campaign, musicians can secure the funding they need to record an album, go on tour, or produce a music video. In this article, we will explore the steps to creating a successful crowdfunding campaign for your music.
First, it is important to choose the right crowdfunding platform for your project. Popular platforms for musicians include Kickstarter, Indiegogo, and PledgeMusic. Each platform has its own strengths and weaknesses, so be sure to research which one is best for your specific campaign.
Next, create a compelling campaign page that clearly outlines your project and the funding goal. Get help to get high-quality images and videos to showcase your music and your vision. Be sure to include a detailed breakdown of how the funds will be used, as well as information about the rewards that donors will receive for contributing.
Creating a sense of urgency is an important element of a successful campaign, use a deadline to create a sense of urgency and encourage potential donors to act quickly.
Communicate your campaign clearly, effectively and actively. Utilize your email list and social media to promote your campaign and engage with your fans and potential supporters. Offer exclusive content, behind-the-scenes footage and sneak peeks of upcoming projects to incentivize people to contribute to your campaign.
Make sure to update your campaign regularly with new content, videos, and updates on the progress of your project. Keeping your supporters in the loop will help to maintain their interest and support.
Offer rewards to those who contribute to your campaign. These can be physical items like CDs, vinyl records, t-shirts, or even unique experiences like a private concert or a songwriting session. Be creative in your rewards, it will make your campaign more attractive.
Finally, don't forget to say thank you. Be sure to thank your supporters and keep them updated on the progress of your project. This will help to foster a sense of community and encourage future support.
In conclusion, creating a successful crowdfunding campaign for your music takes research, planning and execution. By choosing the right platform, creating a compelling campaign page, and effectively promoting your campaign, you can secure the funding you need to bring your music to the world.
However, creating a successful crowdfunding campaign can be a time-consuming and overwhelming task, especially for independent musicians who are already busy with their music creation and performance.
That's why you can consider hiring the services of a music consultant or crowdfunding expert. These professionals can help you navigate the process, create a compelling campaign, and develop a strategy for promoting your campaign effectively. They can also help you decide on the best rewards, setting the goal and giving you a clear idea of the return on investment. This way you can focus on your music, while someone else takes care of the fundraising aspect of your career.