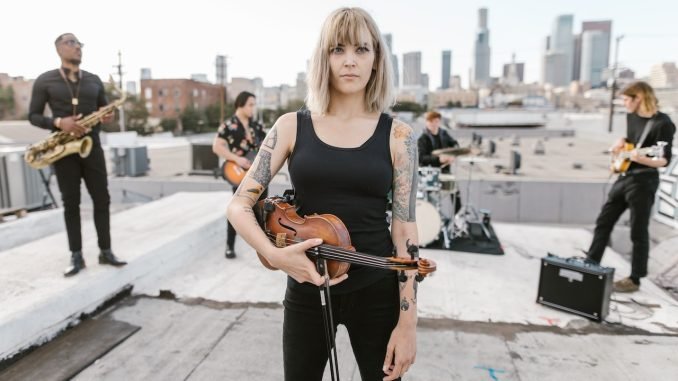 Source: Pexels
Los Angeles has many strings to its cultural bow that have reached a worldwide audience, but it's the city's role within the music scene that perhaps had the most significant influence globally.
LA is known for a range of exciting artists, from indie punk band Buckets to disco pop artist Revenge Wife, it's the perfect place to network, meet other bands, and make your mark on the music scene.
LA sounds
With LA newcomers like Clark Sims and Fime making a name for themselves in the indie rock world and punk acts like The Linda Linda's going viral on YouTube, emerging artists are jostling for rehearsal space. Whatever the genre, current LA artists have shown us the importance of music that offers an edge, a rawness or a new perspective on existing sounds.
All in the balance
The perfect LA sound is a carefully balanced act of refining the music whilst maintaining a sense of spontaneity. This involves hours in the recording studio laying down the perfect beat or fine-tuning the vocals. High-quality recordings and mixes are vital for being noticed and developing a fan base. Bands can practice and record in Pirate Studios to work on their craft before taking to the world stage. Studio spaces offer the opportunity to get creative and experiment with some of LA's finest mixing boards and sound tech in a quiet productive space.
Unlike the old days, many of these studios operate with self-service access, so there's enough time and space to develop their sound and create a project that will make an impact.
Venues and artist platforms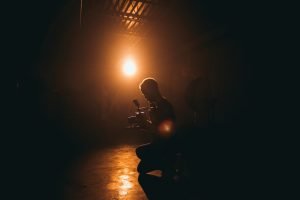 Source: Pexels
The Echo in Echo Park
The Echo has been a central part of the city's independent music scene for years. Originally established as a rock club, it has since evolved to showcase a wide variety of genres and give a platform for emerging artists to gain exposure and make it out of the city.
Intimate soulful sessions at The Mint.
The Mint is one of LA's historic music venues and offers an eclectic lineup of new talent and established artists from the world of soul, funk, jazz, and rock. The soulful sessions have played a significant role in fostering connections among musicians and have given soulful, R&B performers a chance to showcase their sounds in an intimate and welcoming setting.
Transformative performances at the historic Hollywood Bowl
One of the recent standouts at the Hollywood Bowl has been Burna Boy, who made his debut on the stage as a part of his 2021 Space Drift arena tour. Following his performance at the Bowl, Burna Boy went on to win a plethora of awards and his album Love, Damini, became the highest debut of an African album on the Billboard 200 chart.
With live concerts at the Bowl now being filmed and then released on streaming platforms, recent artists have been enjoyed by thousands of music lovers around the world. Billie Eilish's entire 2022 concert, which comprised every track on her album Happier Than Ever, for example, was filmed at the Hollywood Bowl. The footage is now available to stream on Disney+, meaning it's gained a worldwide audience. When it comes to global reach, it certainly doesn't get more impactful than the Bowl!
LA's musical dynamics, influenced by its venues and the nurturing environment of its studios, and an exciting music heritage showcase why the city remains a focal point in the ever-evolving world of music. New exciting sounds developed with a foot firmly in the city's musical past continue to push boundaries and ensure LA resonates beyond its city limits and continues to shape soundwaves across the globe.