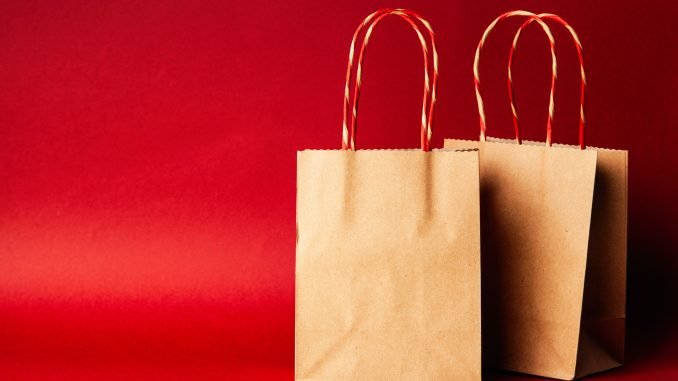 Photo by George Dolgikh:
Meeting or exceeding eco-friendly initiatives is more important than ever, not just for consumers or profitability but for the entire planet. It's important to look at every aspect of a business to see which  processes or materials can be more sustainable.
Packaging waste is a major contributor to landfills, but new technology has led to sustainable and recyclable options that are just as convenient as non-recyclable sachet packaging. Partnering with ePac flexibles can help your brand meet ambitious green initiatives.
Sustainable Packaging Ideas
Making sustainable packaging as convenient, cost-effective and strong as conventional packaging options requires creative technological solutions. Your brand can choose from a range of solutions to find the option that best aligns with your product and budget.
Packaging with recyclable polyethylene films, also known as 100% PE-PE, reduces plastic waste by recycling plastic film in a similar way to glass or cardboard. This sustainable packaging comes printed with the recognizable triangular recycling symbol. Customers can drop recycled bags off at plastic recycling bins as they drop off their excess plastic grocery bags.
An even more eco-friendly option is to use the post-consumer recycled films known as PCR plastic packaging. This is recyclable polyethylene that has already been used at least once. Although the plastic was used previously, PCR films still meet rigorous FDA standards for food safety.
Lastly, new technology from the leading packaging companies allows for fully compostable film packaging. Since plastic stays in the environment forever, the most dedicated of green brands opt for this packaging that biodegrades completely. Compostable packaging actually benefits the soil and environment as it breaks down.
Premium Packaging Benefits
Upgrading to advanced eco-friendly packaging can also come with premium features and benefits. Packaging should offer real benefits to both brands and consumers, rather than simply being a way to transport products from factory to store to home pantry.
Resealable zippers are a must-have for helping your customers keep a product at its best. They also increase convenience and can drive sales compared to plain pouch packaging. Stand-up pouches are also a smart upgrade that gives your brand more presence on a shelf. For certain products, child-resistant zippers that are independently tested and comply with federal regulations can make pouch packaging possible.
Customized QR codes are another innovation made possible with the right packaging. A scannable QR code is a significant marketing tool, but it can also increase the safety of your product by thwarting counterfeiters. A specialized QR code can differentiate your genuine product from low-quality or even potentially dangerous imitations.
Great Custom Solutions for Your Company
Eco-friendly packaging can be an upgrade from standard packaging, but only if you partner with a company that offers custom solutions. Mylar bags custom can feature all of the vibrant branding necessary to make your company stand out from the pack.
Custom packaging also allows your company to pick and choose the features that are most important to your specific industry. Avoid overpaying for packaging and revamp to meet green initiatives by choosing one of ePac's sustainable packaging solutions.