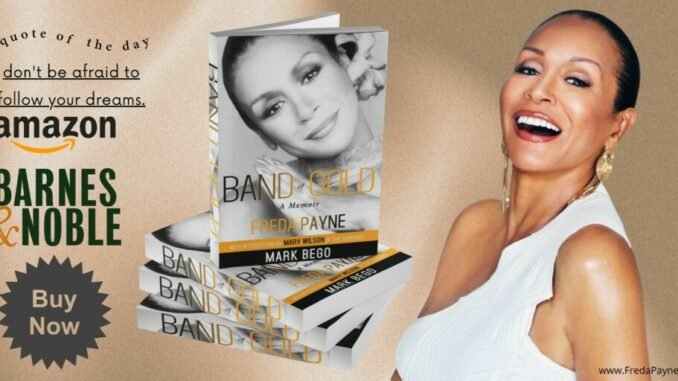 Band of Gold is the exciting story of singer and actress Freda Payne. While she is best known for her 1970 Number One hit "Band of Gold", and her 1971 Grammy nominated album, Contact, her story is an inspiring adventure, lived alongside the "who's who" of the show business world including Duke Ellington, Bob Hope, Frank Sinatra, Sammy Davis Jr., Pearl Bailey, Omar Sharif, Quincy Jones, Liza Minneli, and Sarah Vaughn. Freda's compelling memoir is a celebration of a glamorous life well-lived.
–
About the Author
The author of 67 books on rock and roll and show business, Bego is known for his books about Michael Jackson, Madonna, Leonardo DiCaprio, Aretha Franklin, Martha Reeves, and Micky Dolenz. He is the author of the best-selling cookbook Eat Like a Rock Star, and his 2019 book with Mary Wilson, Supreme Glamour, became a Number One best-seller.
Born in Detroit, Michigan, singer, actress, and jazz chanteuse, Freda Payne has done it all. An award winning vocalist, in the 1970's she found international fame via her songs Band of Gold and Bring The Boys Home. She has starred in several Broadway musicals. Freda's new disc is Let There Be Love. She lives in Encino, California.