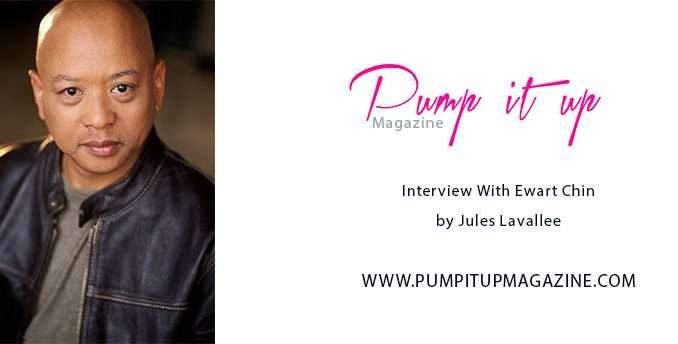 Ewart Chin is taking his love for mankind center stage in his mission to give back on pressing social issues affecting people on the planet. As a Peace Ambassador, he is working to help people gain access to clean water and help with the homeless epidemic in the US. He is also incorporating these social issues into his film projects for the world to see.
Ewart was born in Jamaica and his family immigrated to the UK. He began Martial Arts training at age 7. His inspiration came from old Chinese movies and Bruce Lee.
Ewart thank you for taking the time to share your story with us.
1.      Tell us about your role as a Peace Ambassador.
My passion for the love of all mankind is very important in my life right now. I want to give back and address some of the social issues affecting people on the planet. For example, kids around the world are drinking dirty water and I want to change that. The epidemic of the homelessness in the US is alarming. I want to effect change to this issue as well.
2.      When did you begin your Martial Arts training?
I started training Martial Arts from age 7 with complete focus because I was inspired by the old Chinese movies and Bruce Lee, of course.
3.      What appeals to you about Martial Arts?
The discipline was paramount for me. This I know shaped my life and made me into the person I am today.
4.      When do you start acting?
I started acting in 1992.
5.      How did your Martial Arts background lead you to act?
I did not even plan to pursue a career in acting but was drawn into it by my Martial Arts friends who were involved in acting.
6.      How do you find a balance between your love for Martial Arts and acting?
Martial Arts for me is a way of life. It is not a separate thing that I do on the side. I live by the way of Martial Arts. So, balancing my love for Acting and Martial Arts is a non- issue
7.      What advice would you give a Martial Artist wanting to be an Actor?
The advice I would give anyone in the Martial Arts wanting to become an actor is that they must have a passion for it. If they don't have the passion, then they should do something else.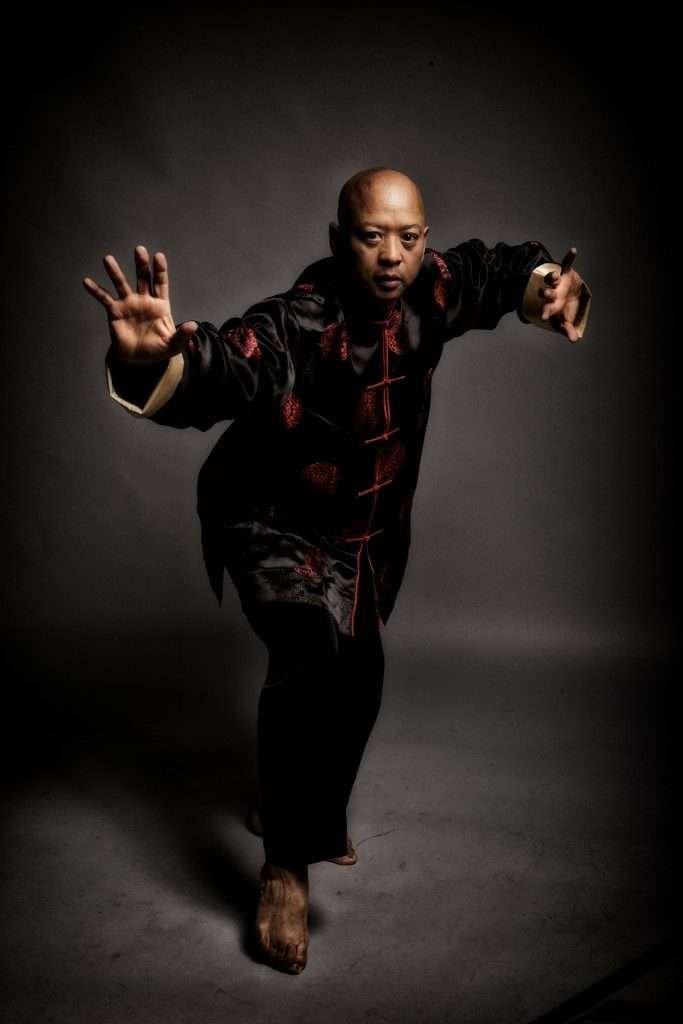 8.      Tell us about your new movie that you Co-Produced and acted in "Lockhart Unleash the Talisman."
Lockhart was a great project. The stories about the illuminati and partly true story about my friend's family history going way back into the century. I played a secret agent character named Agent Orange.
9.      How do you choose your roles?
I feel that I can play any character so if I am presented with a role I would just prepare for it.
10.  What would surprise fans about you?
There are not too many surprises with me, what you see is what you get. I have many fans around the world who love me.
11.  Does life imitate art?
Most certainly life imitates art and art becomes life.
12.  Do you compete in Martial Arts currently?
I do not compete currently, for me it's not about competition it's about the way you live your life in the true way of the arts.
13.  What do you believe is the greatest misnomer of Martial Artist Actors?
Well, I think that Martial Arts actors can do action sequences in movies and other types of scenes, but most audiences only see them as action performers.
14.  Where would you like to see Martial Arts in film over the next 5 years?
I do believe that Martial Arts in films is getting traction for audiences and will become a big part of many future films.
To know more about Ewart Chin, please visit:
By Jules Lavallee