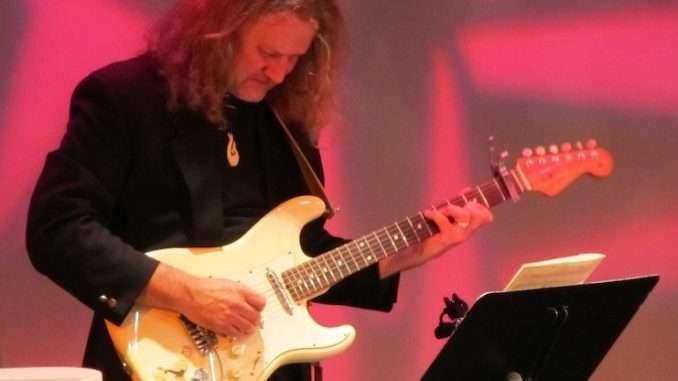 Josh Sklair, the renowned guitar virtuoso, a man that has marveled millions from the stage, a man that worked with the late, great Etta James for years and then on to work with many, many other greats as well takes a few minutes to answer five questions with Pump It Up Magazine:
1. Obviously, you are a pro your resume reveals a professional presence with a virtual who's who in soul, R&B, and of course blues. My first question is: Were you a child prodigy, you have an illustrious career going and it must have started a very early age?
Thank you! Not really. A few piano lessons around 6 or 7 I think, but the guitar started at age 11. I was lucky to have a good ear and to be surrounded with good music and to have some great teachers and mentors along the way.
2. You've played the great halls along side the greatest that has ever been presented to the world. What's it like to know that you are connecting with hundreds if not thousands from up on the stage? When the footlights are glaring, the amps are up and the sound is perfect, what goes through your mind at those precise times when you feel the connection?
Of course there are always nerves and excitement and if the audience gives back the energy in a positive way, it becomes a self-propelling, symbiotic exchange. I always keep part of my mind aware of everything happening onstage, doing the best performance possible – that's the "craft". The "art" is when, during a solo for example, you can close your eyes and transcend the moment, but be ready to snap back when needed. Like with Etta, I always had to be aware of what she was feeling: "kick it up", "break it down" or "go home"( which meant start the ending!).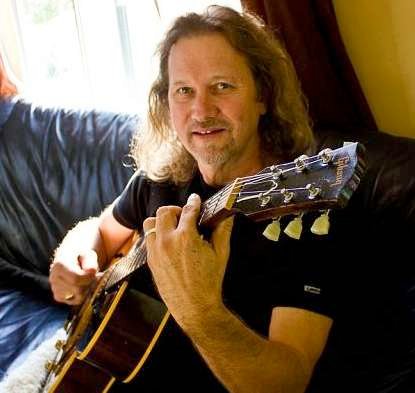 3. People, such as yourself that can walk into any recording session, see what the score reads like, listen to the producer's vision, pick up on the artist's musical mannerisms, and then hit it clean. Please share what it's like for you to walk into a session and reach within and bring to life what the people associated with the release want to realize?
Great question! Really. For me, the best starting point is as close to neutral as I can get, setting aside whatever's going on in the outside world, so that you can hear and feel what is required. Letting go of any preconceptions but at the same time ready with some relevant ideas. Experience and a mental "hard drive" full of musical references make it easier to zero in on a style, a sound, an attitude that fits the track. There are rare times when, if the situation is receptive, you can come up with something completely unexpected and that may be the magic for that song.
4. You performed with Etta for years, you know her music extremely well, so when you hear a band covering this great traditional blues artist what do you notice?
Haha! Etta used the word "oversoul" – trying too hard. That happens a lot. Everything she sang (and said, and did) was always from a very real place – emotionally, spiritually, musically. Singers often try too hard to reach some raw emotion which, for Etta was always barely below the surface. Also Etta was SO much more than a blues singer. She interpreted ballads, from Billie Holiday to Randy Newman in her unique, beautifully soulful way. She also rocked harder than anyone I have ever played with! As far as the band goes, if they are naturally soulful, grooving in the pocket and maybe a little laid back, there should be no problem.
I think that now, more than ever we need to fill our social function to energize, to soothe, to inspire, to facilitate healthy introspection and bring joy to the planet.
5. What trips your trigger in the morning when you think about yourself, the music industry, and the future? You've arrived – you've earned your credits, so what does a creative such as yourself that is free want to do next? Where does your mind's eye take you as you contemplate what you would like to investigate and then ultimately present to the world?
Well I'm blessed to call it "my job" and like most of my contemporaries, we're like sharks in that we have to "just keep swimming". Ideally we continue to evolve, like a fine Jazz musician, continuously discarding what is not necessary, refining. My generation has witnessed so many seismic shifts in music and obviously in the business of music. I try to celebrate the incredible accessibility that technology provides us with now. There are new paradigms in "the industry", but ultimately I believe music should be a healing positive force. Etta and I shared an unspoken agreement on that. I am not a musical anarchist. I think that now, more than ever we need to fill our social function to energize, to soothe, to inspire, to facilitate healthy introspection and bring joy to the planet.
To know more about Josh Sklair, please visit:
www.JoshSklair.com
Interview by John Houston